Embarking on their first tour since 2019, Dopapod chose a familiar setting in Saratoga Springs' Putnam Place to kick things off, which they did in remarkable fashion. A mostly packed house was treated to a first set that began, and ended, with a cover of Pink Floyd's "Echoes."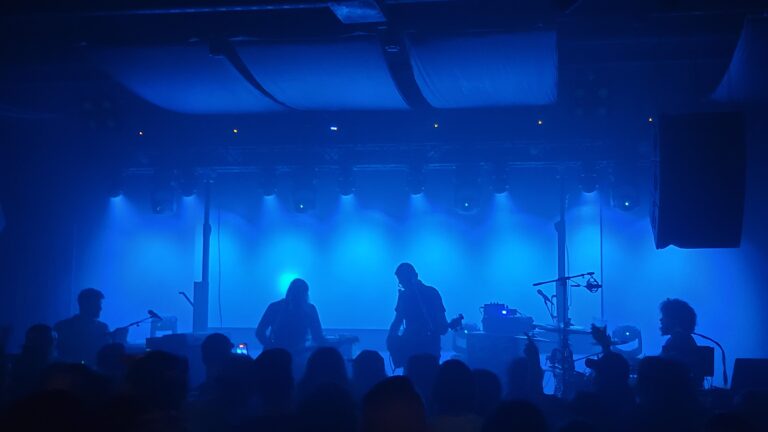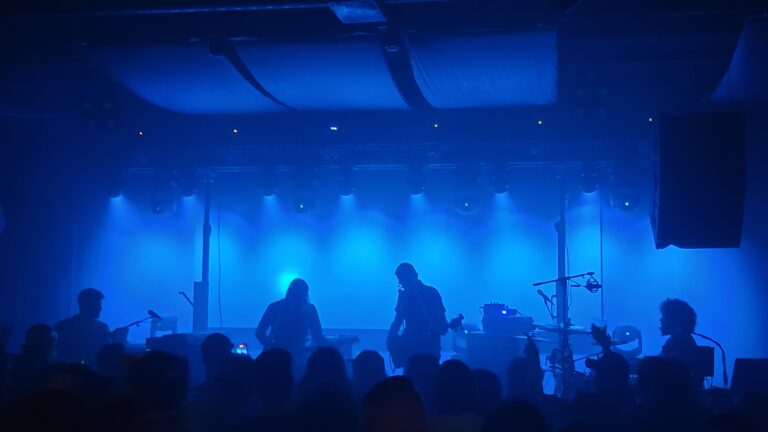 In fact, that's all they played for a full hour, finding room to jam and improvise without any let up. After 25-30 minutes of "Echoes," fans looked around at each other wondering "Is this still Echoes?" and simultaneously realizing "This is all they're going to play this set." There were no complaints, and no one second-guessed the band's choice here, rocking out for the full 63-minute set with teases of The Beatles and Dopapod originals mix in, the crowd reveling in the awesomeness they witnessed during setbreak on the Putnam patio.
Set 2 found far more songs, nine to be exact, with a range of material from across Dopapod's catalog. The recent debut "Velcro" kicked things off, followed by "Happy Song" off 2009's Radar and fan favorite "Braindead" from Redivider, Luke Stratton's lights silhouetting the band throughout.
"Black and White," a highlight of Dopapod's 2017 Halloween show at Putnam Place, featured teases of "I Might Be Wrong" by Radiohead and "Funky Duck" by Vulfpeck. The final segment of "Onionhead" > "Grow" > "Present Ghosts" capped the night perfectly, bolstered by room shaking bass from Charles Jones.
For an encore, while the setlist only showed "French Bowling," an audible was called with AC/DC's "T.N.T.," preceded by Eli Winderman fist pumping and engaging the crowd to add in "OY! OY! OY!" before Eli and Rob Compa led the band through the 70s rocker. "Bowling" did indeed then close out a fun night of music afterwards.
Dopapod, who just released their new single "Think" today, arrives at Buffalo Iron Works on Wednesday, October 27 before heading to the Midwest. Get your tickets here.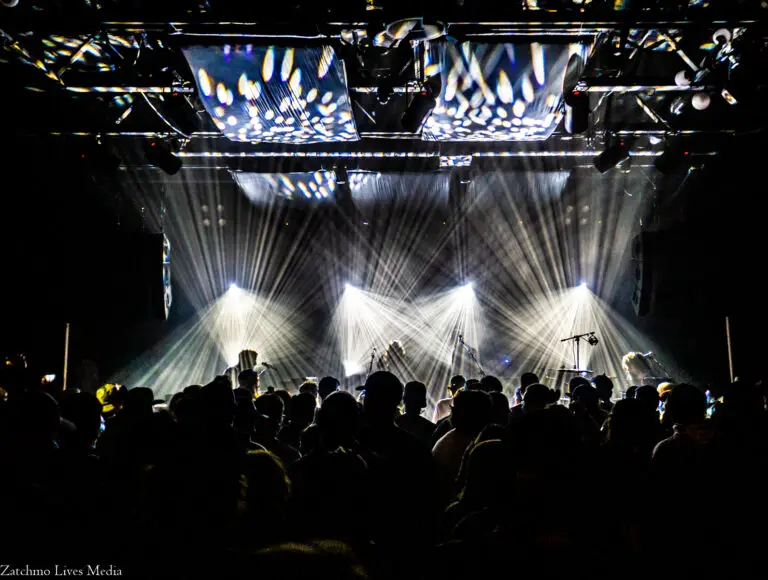 Dopapod – Putnam Place, Saratoga Springs, NY – 0/20/2021
Set 1: Echoes¹
Set 2: Velcro, Happy Song, Braindead, Like A Ball, Black and White², Onionhead > Grow > Present Ghosts
Encore: TNT³ > French Bowling
¹ Pink Floyd cover, with Plaese Haalp, Norwegian Wood, and FABA teases
² I Might Be Wrong (Radiohead) and Funky Duck (Vulfpeck) teases
³ AC/DC cover
You Oughta Know Dopapod Rocked the Dock
Dopapod returned to The Dock in Ithaca, a premier music venue on Cayuga Lakes Inlet, for the first time since 2012. Rob Compa gave the crowd an A+ for their vibe, saying, "This is exactly how we want a Dopapod show to be."  
The four piece crushed their first set with a standout "Trapper Keeper" jam that the fall crowd boogied down on. Whether you had a Jansport or an Eastpak to store it in, you probably had your video game cartridges in there as well. Dopapod fired up their old consoles for the "Donkey Kong Country Theme" -> "Something from Zelda."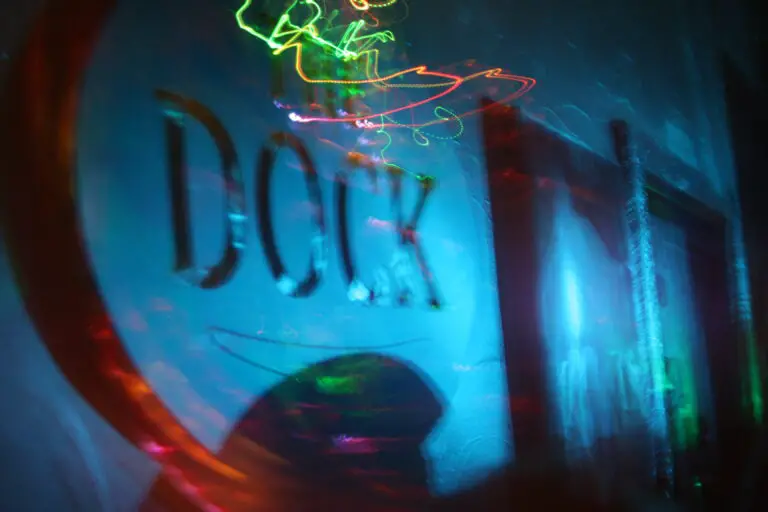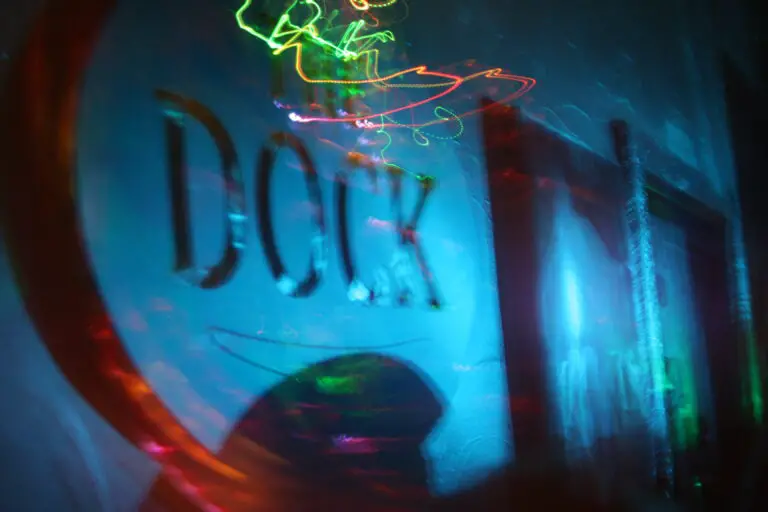 Cornell's infamous Barton Hall that sits in The Dock's sightline sent a sonic wave to crash in the set. During their original "Sonic," Dopepod took the Grateful Dead's classic "Dark Star" on an uptempo disco vibe that sent people dancing in the boat launch. 
The band opened the encore on drummer Neal "Fro" Evans who laid down a tight groove of improvisation before launching the band back into the 1990s. Dopapod rocked the dock with Alanis Morissette's classic "You Oughta Know" to close the night out. Rob Compa noted told NYS Music after the show "I think Taylor Hawkins (current Foo Fighters drummer) is on the original studio drum beat for that."
Dopapod – The Dock, Ithaca, NY – October 21, 2021
Set 1: Freight Train > Mucho, STADA, Trapper Keeper, Numbers Need Humans, Vol. 3 #86
Set 2: Bats in the Cave, Donkey Kong Country Theme -> Something from Zelda > Trickery, Nerds -> Sonic¹
Encore: You Oughta Know²
¹ Dark Star (Grateful Dead) tease
² Alanis Morissette cover, Nerds tease
Photos by Zachary Beecher