At only 17, Hudson Valley singer-songwriter Stella Prince has a voice and sensibility well beyond her years. Her eerie soprano simultaneously evokes Americana and traditional choral music. But her raw lyrics, which evoke the anxiety and open-heartedness of Gen Z with a rare clarity, even further reflect an old-soul songwriter. After a new single and many solo shows, Prince is looking to take a lifelong dream to the next level.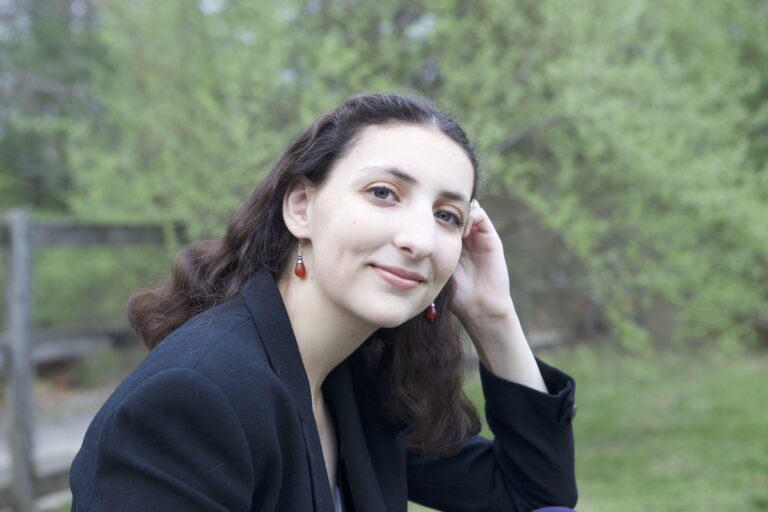 "Ever since I was like 4 I had it in my head that I wanted to be a famous singer," Prince said. "But I feel like during the pandemic I really just realized that this was meant to be, and it really started growing incredibly quickly."
Prince has released three new singles this year, each more arresting than the last. Though the  unassuming honesty and plucked guitar evoke idols of her own like Taylor Swift, her more unconventional tastes shine through as well. As a pre-teen, Prince hosted her own radio show where she primarily played tunes from the '30s and '40s. She'd grown up with the genre, and liked the idea of playing something unique. Furthermore, she already respected the era's influence on her, and wanted to share it. 
"I was just drawn to it," Prince said. "It taught me so much about music." 
Sharing something deeply personal is inherent in Prince's musical philosophy. Prince describes her goal as bringing "an authentic, acoustic sound back to contemporary music." Stella Prince believes making something timeless and catchy, that diverse audiences can relate to, doesn't have to mean sacrificing the words in your heart. 
The urgency of Prince's lyrics is nearly palpable in her singular voice, which effortlessly recalls the measured melodies of classic folk. Even on the highest notes, Prince's voice holds a softness and lightness. Over careful and striking guitar lines, she all but lulls you into a trance. It's a unique and memorable sound thats led her to critical acclaim.  
Prince's first live show, at the iconic Bluebird Cafe in Nashville in early 2020, left her both elated and intimidated. She dropped her guitar onstage, breaking all of the strings. But she thought fast, used the house guitar, and continued to perform. The "traumatizing" experience is far behind her now, and these days Prince's biggest dream is to play a stadium someday. But Prince said she ultimately gained something from the early mishap. 
"You have to learn when you're performing that all of these things can go wrong," she said. "There's so many things that can go wrong, and you just have to deal with it."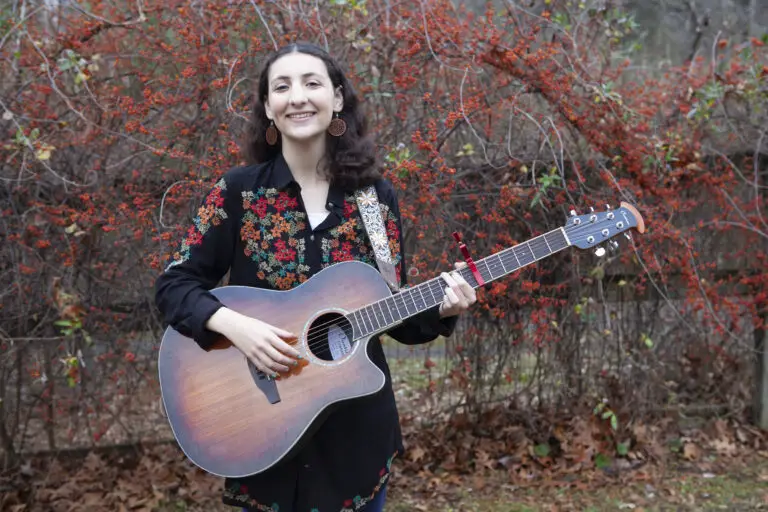 Since gaining her associates degree at 16, Prince has split her time between Nashville and Los Angeles. Prince credits her parents' support with keeping her sane as she travels more and more for her career. COVID-19-withstanding, Prince has maintained a growing and consistent touring schedule around the East Coast since her graduation. Still a minor, she always travels with her parents. Prince said she's grateful they're fellow artists: her father is a writer, and her mother a painter. 
"I think their work ethic really inspired me growing up," she said. "They worked all day on their art, and I saw that from a really young age." 
Despite her newness in the studio, Prince has already begun solidifying her own tastes into a style. She got a taste for producing with her last single "The Rain Might Fall," and hopes to continue honing that skill, and control over her sound, in the future. 
In the track, over a twinkling and methodic melody, Prince grapples candidly with the confusion and turmoil of adolescence. "The Rain Might Fall" finds her unsure of what's coming next and where she's going, but aware she must go. Singing "I've been staring at the ocean/ mesmerized by motion/wondering why," Stella Prince effortlessly captures the moment you realize just how big and mysterious the world can be.
"I think, you know, in terms of songwriting I really knew exactly what I wanted to say," she said of developing the track. "Because I think the song for me really just talks about what its like to not know."
It's here that Prince's young age comes through in an arresting way. Her existentially questioning, and sometimes painful, lyrics poignantly reflect the specific anxieties of Gen-Z'ers. Her peers around the world face an uncertain future and rapid change, in a way that feels both collective and personal. 
On the spare "Scared," Prince faces that uncertainty head on, as bravely as she did years ago with a broken guitar at the Bluebird Cafe. She sings: "In the end I really have to trust myself/ Once again I can't wait for someone else/ To fill my dreams, I'm scared it seems/ Its up to me." The lyric beautifully captures the moment of anxiety right before you do something big, on your own. With confidence and grace, Prince seems well on her way to filling those dreams herself. 
For more on Stella Prince, visit her website,