Coldplay and Amazon Music have teamed up for the ultimate debut two-day event in the heart of New York City. The audience will hear Music of the Spheres in a whole new light inside "The Atmospheres" –  an intergalactic audio-visual experience at Vanderbilt Hall in Grand Central Terminal.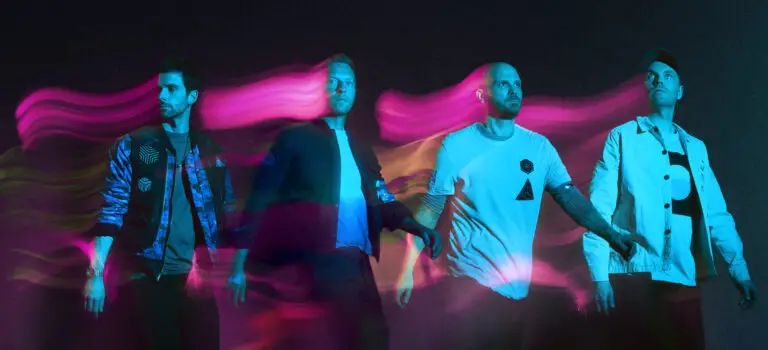 The audience will be inside the custom-built installation perfect for Coldplay's new album, Music of the Spheres, that will be officially released October 15th which features The Spheres, the distant solar system that where each of the twelve tracks is twinned with a different planet.
"The Atmospheres" will find a worldwide audience, coming to New York as well as London, Tokyo, and Berlin. These big cities will bring you to redesigned exhibits of the alien worlds Coldplay has created.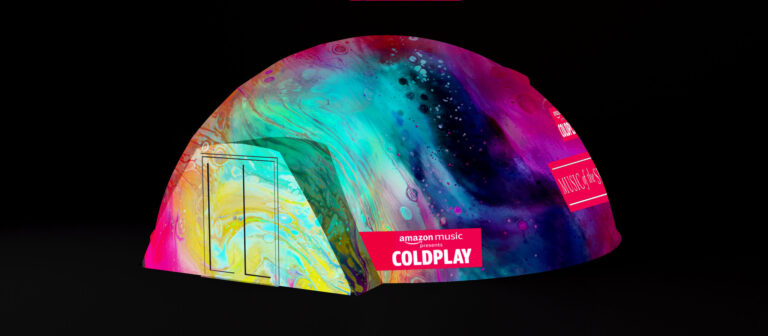 "The Atmospheres" has also created interactive features for their fans where they can create their own alien language messages and snap selfies in an augmented reality photobooth. The jaw dropping environment will be soundtracked with the highlight album People of the Pride, mixed in Dolby Atmos to better exhibit the exclusive 360 visuals.
Coldplay fans will not be able to resist this two-day pop-up event, running from Friday, 15 October through Saturday, 16 October in London, New York, Tokyo, and Berlin. Dolby Atmos "The Atmospheres" will have their viewers perplexed and by exhibiting a new way of experiencing music in the most immersive way possible. Register for tickets here.
MARCH
18: San Jose, CR – Estadio Nacional (Support: TBA)
22: Santo Domingo, DR – Estadio Olímpico (Support: TBA)
25: Monterrey, MX – Estadio BBVA (Support: H.E.R.)
29: Guadalajara, MX – Estadio Akron (Support: H.E.R.)
APRIL
3: Mexico City, MX – Foro Sol (Support: H.E.R.)
23: Santa Clara, CA – Levi's Stadium (Support: H.E.R.)
26: Los Angeles, CA – SoFi Stadium (Support: H.E.R.)
MAY
3: Phoenix, AZ – State Farm Stadium (Support: H.E.R.)
6: Dallas, TX – Cotton Bowl Stadium (Support: H.E.R.)
8: Houston, TX – NRG Stadium (Support: H.E.R.)
28: Chicago, IL – Soldier Field (Support: H.E.R.)
JUNE
1: Washington, DC – FedExField (Support: H.E.R.)
4: East Rutherford, NJ – MetLife Stadium (Support: H.E.R.)
5: East Rutherford, NJ – Metlife Stadium (Support: H.E.R.)
8: Philadelphia, PA – Lincoln Financial Field (Support: H.E.R.)
11: Atlanta, GA – Mercedes-Benz Stadium (Support: H.E.R.)
14: Tampa, FL – Raymond James Stadium (Support: H.E.R.)
JULY
2: Frankfurt, DE – Deutsche Bank Park (Support: H.E.R.)
3: Frankfurt, DE – Deutsche Bank Park (Support: H.E.R.)
8: Warsaw, PL – PGE Narodowy (Support: H.E.R.)
10: Berlin, DE – Olympiastadion Berlin (Support: London Grammar)
12: Berlin, DE – Olympiastadion Berlin (Support: H.E.R.)
16: Paris, FR – Stade de France (Support: H.E.R.)
17: Paris, FR – Stade de France (Support: H.E.R.)
AUGUST
5: Brussels, BE – King Baudouin Stadium (Support: H.E.R.)
6: Brussels, BE – King Baudouin Stadium (Support: H.E.R.)
12: London, UK – Wembley Stadium (Support: H.E.R.)
13: London, UK – Wembley Stadium (Support: H.E.R.)
16: London, UK – Wembley Stadium (Support: London Grammar)
23: Glasgow, UK – Hampden Park Stadium (Support: H.E.R.)
SEPTEMBER
10: Rio De Janeiro, BR – Rock in Rio Festival