Modern pop phenomenon Miss Madeline has a confession to make with her new single and music video, "Lullaby."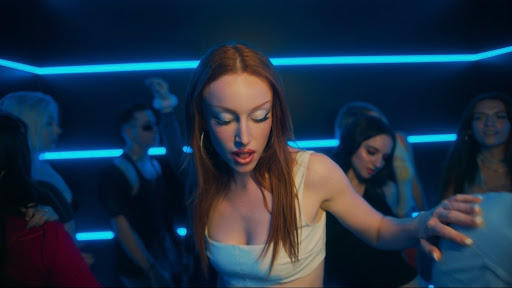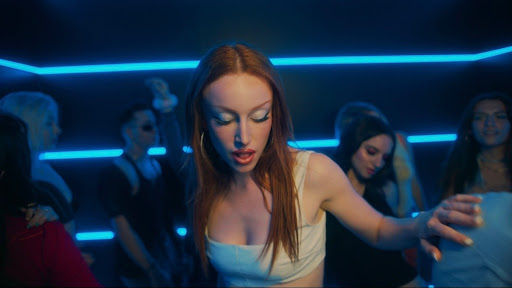 Having spent much of last year providing escapist thrills for locked down fans around the world via a series of single releases and exciting collaborations, "Lullaby" and "Bad Girls" mark the launch of a daring new era for Miss Madeline, lit up with decadent sensuality, Y2K pop power, and ever-increasing artistry. Both singles herald Miss Madeline's soon-to-be-announced debut EP, with growing anticipation after performing four consecutive sold-out shows in New York City and Los Angeles this summer.
I'm coming to terms with being perceived as heartless, ruthless, and realizing it goes hand in hand with being the 'life of the party' and a 'money machine'. It's about getting caught up in the pop star lifestyle. I think I would call this my most vulnerable track thus far in terms of admitting to this concept of being blinded by the limelight

Miss Madeline
The Jersey Girl-turned-NYC It Girl has already earned attention from a range of outlets – spanning PAPER, Office mag, and even Grindr – with tracks like "Attention," as well as its high-energy remix featuring RuPaul's Drag Race Season 11 winner Yvie Oddly. Recent tracks including "Platinum," "Ready Set Go," and Ayla D'Lyla x Miss Madeline's "Life Could Be Sweet" have been ascending influential playlists around the globe; all are joined by official music videos streaming now via YouTube. With new music on the horizon, Miss Madeline is set to take over the world.
Lullaby follows Miss Madeline's summer single "Bad Girls" and its Leander Capuzzo-directed, megsuperstarprincess-styled companion visual, met with praise by MTV, PAPER, Office Mag among other outlets – the latter of which writing, "The video calls upon Bad Girls Club and Girls Gone Wild, as a set of the fiery musician's sexy girlfriends play-fight on a trashed mattress, pour drinks on each other, and tackle the 'resident bad boy,' autographing his abs."