Tour dates have been announced for Sean Chambers, following the release of his most recent album, Thats What I'm Talkin About on Quarto Valley Records. The album is packed with nine tracks, most that long term fans will remember from the 90s. He honors his former guitarist as well as producer on his new label. You can find him in Lima, Seneca Falls, and Buffalo at the end of September starting the 21st, and in New York City at Terra Blues on September 29.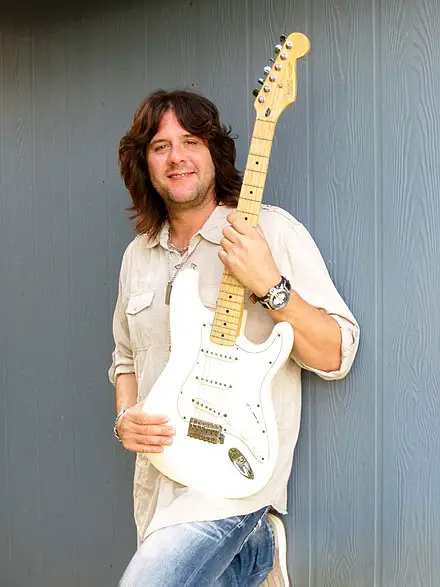 This album went out with a heavy heart, where it is a tribute to former Howlin' Wolf guitarist Hubert Sumlin. Lucky for the band, this album was recorded in March 2020 just before the pandemic hit. Ben Elliot passed away shortly after engineering and producing the album. In tribute to Sumlin, the album includes 10 songs Sean regularly performed on the road as a member of Hubert Sumlin's touring band, as well as "Hubert's Song," an original piece saluting Sumlin. Sean Chambers and his band also join lauded keyboardists Bruce Katz and John Ginty on a few tracks as well.
It all began when Sean received a call asking if they'd be interested in backing up Hubert at 'Blues Stock' in Memphis. After relentless practice, the performance with Hubert in October of 1998 was nothing short of extraordinary There was no denying the immediate chemistry between Hubert and Sean, he soon asked the group to become members of the full-time band and they went on to tour for over four years. Hubert was a mentor to Sean, giving him a 'college education in the blues'. 'That's What I'm Talkin About' was used as a title where it was a phrase commonly used by Hubert. 
I will always be grateful to both Hubert Sumlin and Ben Elliott and will never forget all the work we did together, as well as all the lessons that I learned from them both. The music will always live on, and I hope that you enjoy this album as much as we enjoyed making it

Sean Chambers
This album being Ben Elliott's last project pushed the band to put a picture of the two behind the mixing board for his last song. Ben of course also produced the band's previous two albums, Trouble & Whiskey and Welcome To My Blues. 
Sean Chambers will performing at Sportsmen's Tavern in Buffalo on Wednesday September 22. Tickets are available here.