On Saturday, September 18 Handshake.City will host the 5th Annual Downtown Getdown Music and Arts Fest in Downtown Utica. This festival made its debut in 2016 and continues to bring people together to celebrate Utica's music and creativity.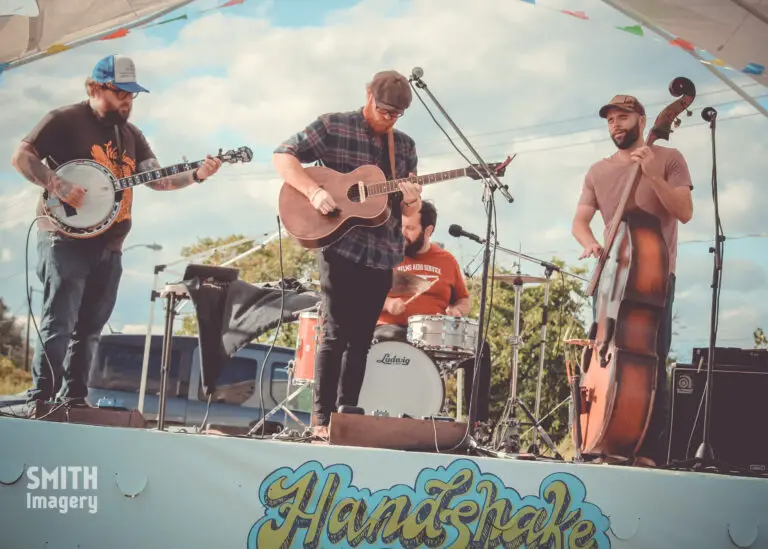 Be there by 10am for the 'Getdown to the Mat,' that is an all-levels yoga class with In Bloom Yoga. Of course, free of charge and no registration required. 
After lowering your heart rate and blood pressure, Handshake.City brings live music, art and a vendor fair from noon to 6pm. Who will be performing you ask? None other than Utica's finest local talent. Ashleigh DeCarr will open at 12pm with an acoustic Americana-contemporary background. Then we'll hear from The Lower Tolpa, Deeplex, Vada March, and the recently reunited The Reuben James at 4:30pm. That'll be a complete circle of rock, dub reggae, acoustic pop and folk rock. Please welcome these guests for their first time on this stage.
If that's not enough there will also be live glass blowing and wood carving demonstrations. The vendor fair will have food and beer for sale along with homemade and vintage goods. 
Take your best shot at the Server Sprint at 2pm. Servers will race through Handshake.City with a loaded tray for the chance to win prizes and cash, and now you can too! Register just before the race starts and get ready for the races.
Street hockey with Utica College Pioneers Men's Hockey team will be at 3pm with other family friendly events as well.
Downtown Getdown is free, with more information available here.