New York jam/groove trio Organ Fairchild today release their debut album Brewed In Buffalo. The trio consists of Joe Bellanti on keys, Corey Kertzie on drums and Dave Ruch on guitar. The three lifelong musicians have played together in cover band Wild Knights since 1983, but only began writing and performing originals in 2019.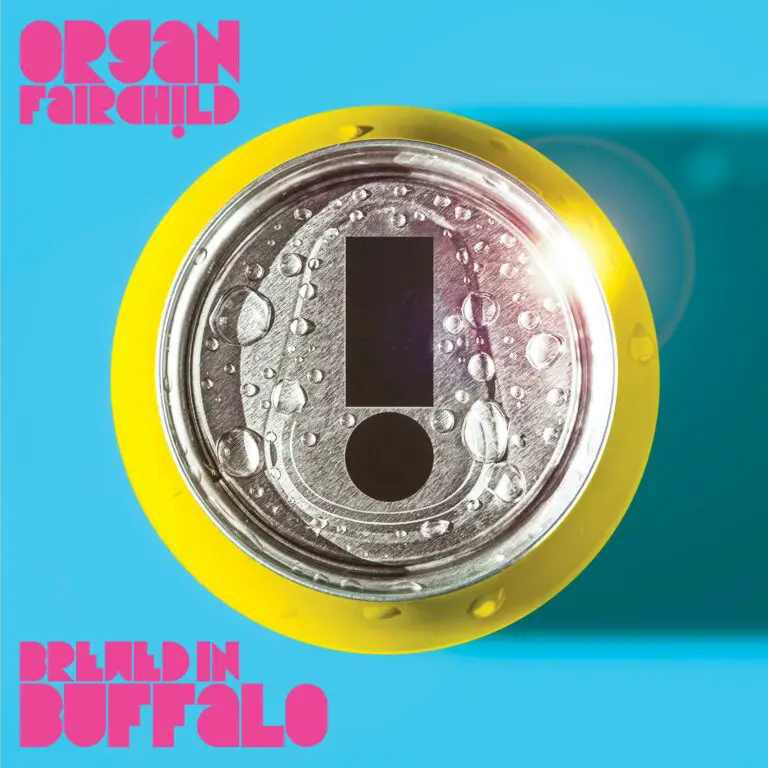 The album offers a classic jam sound, begging to be heard at an outdoor venue with plenty of space to dance. The trio operates like a well-oiled machine, maintaining steady grooves while deferring to each other with communicative solos. On opening track "Amateur Night at the Apollo," Bellanti's organ and Ruch's guitar quite literally feel in conversation with each other, steadied by Kertzie's masterful rhythms. Although none of the tracks have lyrics, in its best moments, this album speaks. 
What stands out most about Organ Fairchild is their fascination with building a melody from the ground up. Building melodies with this in mind creates an immersive experience; Organ Fairchild's music is as easy to fall into as it is to snap out of. The thick, whirring hum of Bellanti's organ is essential in building Organ Fairchild's musical environment, and especially hypnotic on longer tracks. 
The album mainly follows traditional jam/groove patterns, displaying the trio's mastery of their craft. But tracks like album highlight "Bailar" step outside of the mold, proving Organ Fairchild best find their footing in experimentation. "Bailar," anchored by a breathless Latin percussion line, is pure fun and movement.The beginning of the track boasts a guitar solo from Ruch that would drop Santana's jaw; the climactic end brings the maniacal riffs of Funkadelic to mind. The extensive influences that come from the trio's years of cover experience convalesce here into a beautiful crescendo. The song runs through your body like a shock. 
Album closer "Dylan St. James" takes a lighter approach, employing the eye-on-the-sky warmth of Tom Petty's music. Of all the tracks, Dylan St. James feels the most listenable in daily life; on a long car ride at sunset, or a particularly introspective moment where headphones drown out the rest. If the album speaks without words, this track represents a central mantra; keep moving, keep trying, keep finding joy in the little moments. Uplifting, mournful and downright fun in equal measures, Organ Fairchild leaves the listener with their head held high, looking onwards and upwards.  
Organ Fairchild also won this year's NYS Music March Madness, voted #1 out of 64 bands in the annual friendly competition.
Organ Fairchild will perform songs from Brewed In Buffalo live at upstate New York's Borderlands Festival, to be held September 18th and 19th. Watch a live performance of album single "Get The Scotch Out" below: