In a summer season celebrating the 100th Anniversary of Sherman's Amusement Park, and the 10th Anniversary of the Caroga Lake Music Festival, Artistic Director and Founder Kyle Barrett Price was presented with a check for $1,000,000 for benefit of the Caroga Arts Collective.
Caroga Lake natives Ted Farnsworth and Rod Vanderbilt donated the funds, which will allow Caroga Arts Collective to evolve Sherman Park into a top-tier entertainment venue in the Northeast.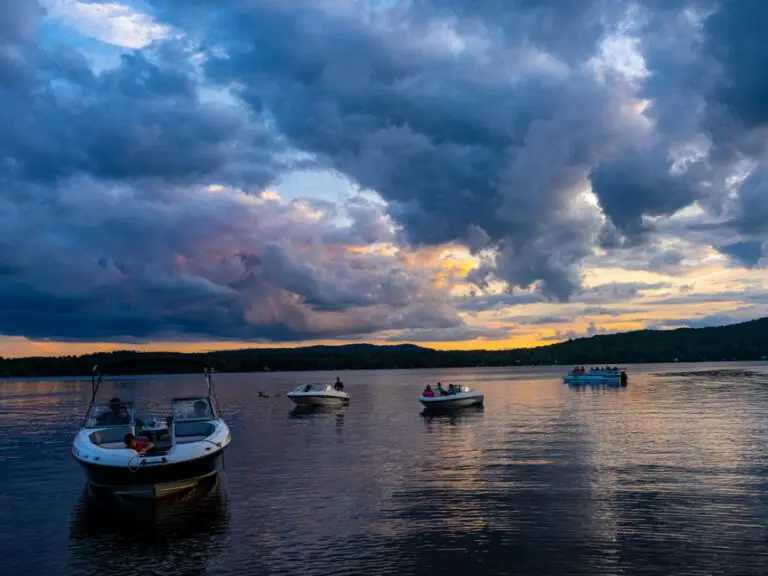 This is the town I grew up in and this is the town I love … I will never, ever forget the people who were so generous to all the kids who grew up here. I am truly honored that I can give back to the town that has given so much to me.

Ted Farnsworth
A previous donation to the Caroga Lake Music Festival of the formerly known 10.5-acre property, Myhill, began The Caroga Arts Collective in 2016.  With Bruce and Richard Veghte's donation, the Caroga Lake Music Festival had a rich history to build upon. The Myhill estate had previously featured music from Frank Sinatra, Irving Berlin, and Elvis Presley, among others. Myer and Hildegarde Schine owned Glove and Hippodrome Theaters in Gloversville, NY while still being previous estate owners of Myhill.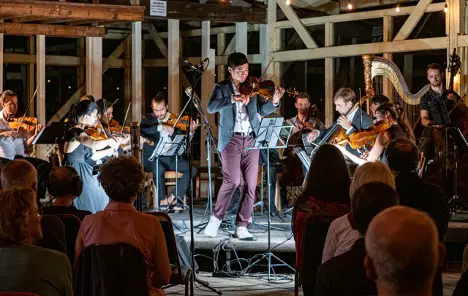 Today Caroga Arts Collective annually attracts on average 100 musicians whether that be from orchestras, ensembles, or music schools. Some notable names include David Cook (Music Director of Taylor Swift), Sawyer Fredericks (winner of NBC's The Voice), and Sierra Hull (GRAMMY-nominated bluegrass virtuoso). 
Farnsworth was recently named in Variety Magazine, Top 30 Visionary and Disrupter of the Entertainment and Media Business of 2021. A current project that Farnsworth is involved in is his short-from video platform. Lomotif has earned its recognition as being a top-ten competitor of TikTok worldwide in 2021. Lomotif not only launched their own record label, Lomo Records, but gained enough traction to receive the music rights of artists like Taylor Swift and Justin Bieber through a deal with Universal Music. He believes the collaboration will raise the profile of Caroga Arts Collective to new heights in Hollywood and the entertainment industry.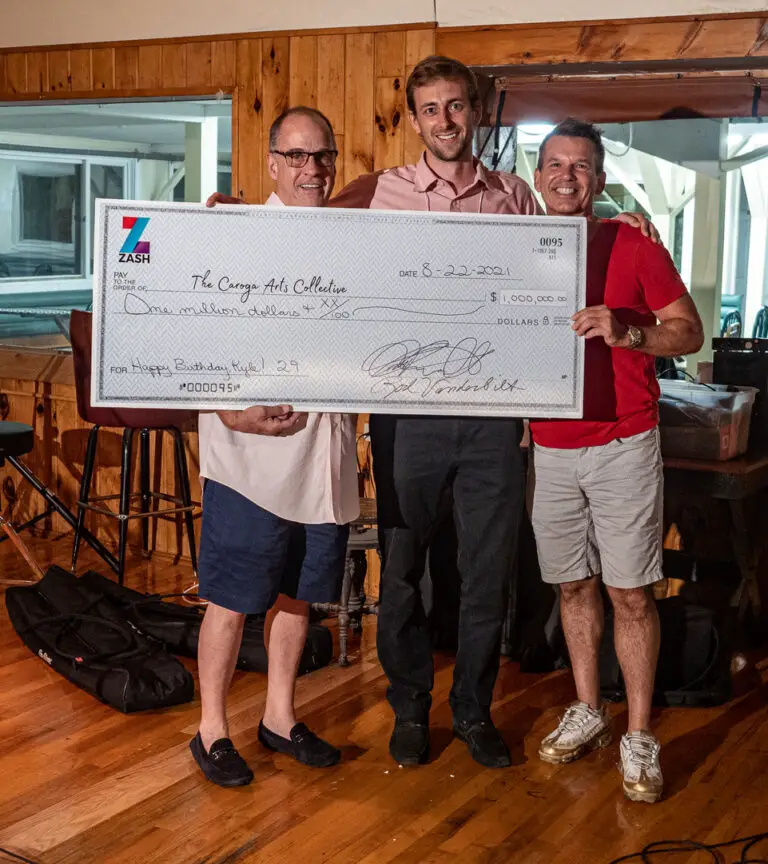 The collaboration between Farnsworth and Caroga Arts Collective has already proved successful. Next year's shows at for the Caroga Lake Music Festival will be featuring even bigger talent, as well as a film festival through the Caroga Arts Collective which will be an extension of the Myhill Film Series, honoring the Schine family who were movie theater magnates in the mid-twentieth century
We have been fortunate to create a uniquely accessible, intimate, and sought-after experience for artists, audiences and community members alike during our ten years of programming. We look forward to curating unforgettable moments and experiences for the generation of today and tomorrow.

Kyle Barrett Price, Artistic Director and Founder