Over the last two years, the musical timbre in New York's Catskill Mountain region has been one of tree frogs, crickets, and owls.  Last Saturday, that changed.  Nathaniel Rateliff and the Night Sweats rode into Belleayre Mountain, a location declared by the NYS Forest Preserve as "Forever Wild", on a triple bill that reconfirmed the mountain's sobriquet.
Rateliff and band blazed through a twenty-one song set, including a three-song encore.  Nathaniel opened with "Shoe Boot" from his 2018 release Tearing at the Seams, kicking up his heels, pulling in all who were ready for a night of rock and roll.  As he maneuvered between guitars and keyboards, the stage took on its own persona: golden glows, somber blues, spotlights, and silhouettes reflecting the nuance each song had to offer.  The Night Sweats shared their prowess constructing the musical foundation to allow Rateliff's gritty voice the opportunity to exhibit its versatility going from the up-tempo "Look It Here" to the depth of "Redemption".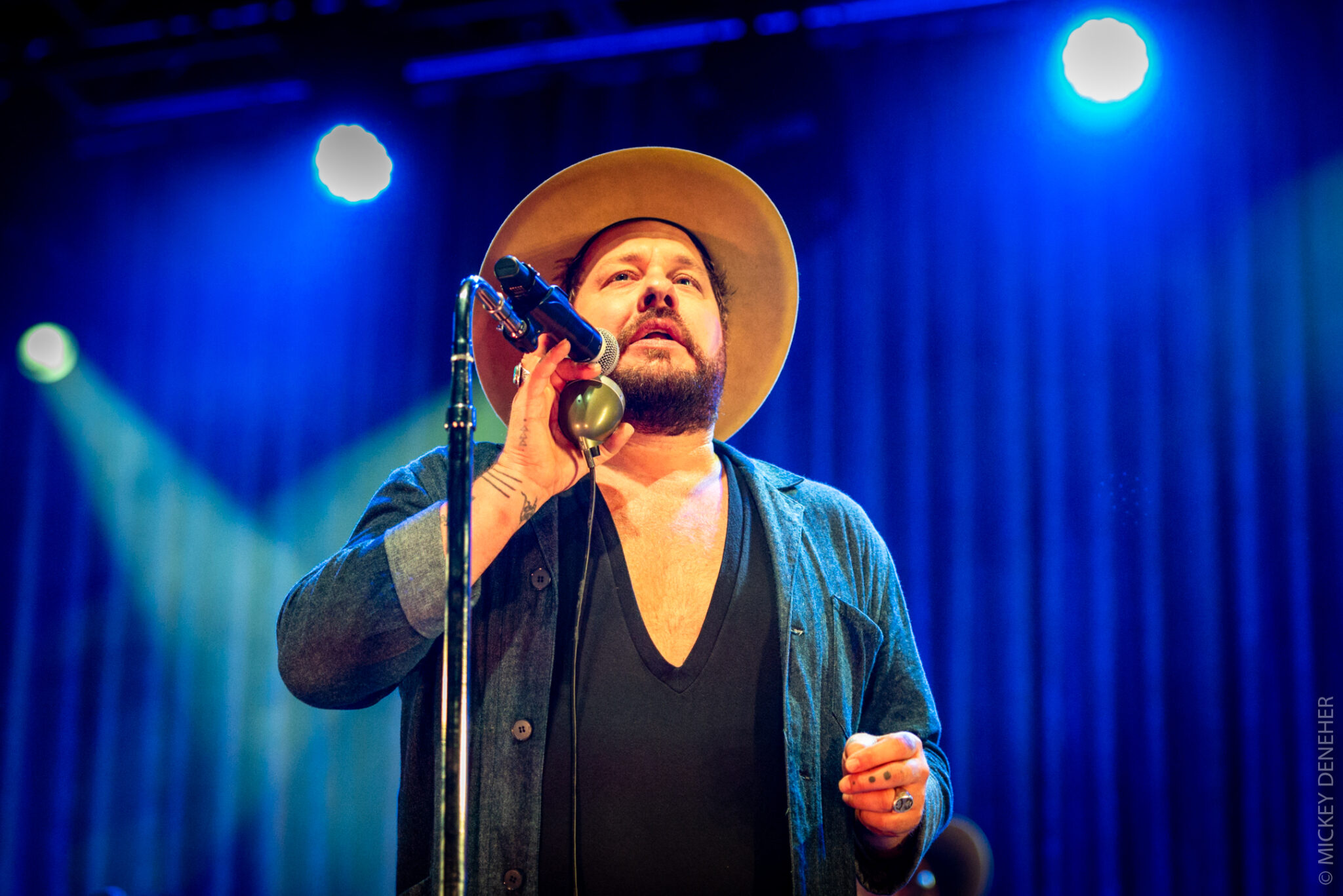 The day already had a vibe from those tailgating that afternoon which blossomed into people dancing from early on and never stopping.  From the stage, set at the base of the mountain, one could see how people filled the vertical rise of the ski slope.  During the encore, "S.O.B" took on a life of its own by turning the mountainside into the church of Rateliff, with the preacher calling out to his flock who, without hesitation, responded back tenfold.  
Earlier in the day, with dusk spreading its golden light across the ridgeline, The Marcus King Band put their musical adroitness on full display.  King, along with his long-time band mates, took the crowd through a fiery hour of rock and blues.  They jammed their way into the night and threw in occasional covers, including "Poppa was a Rollin' Stone," that had everyone singing along.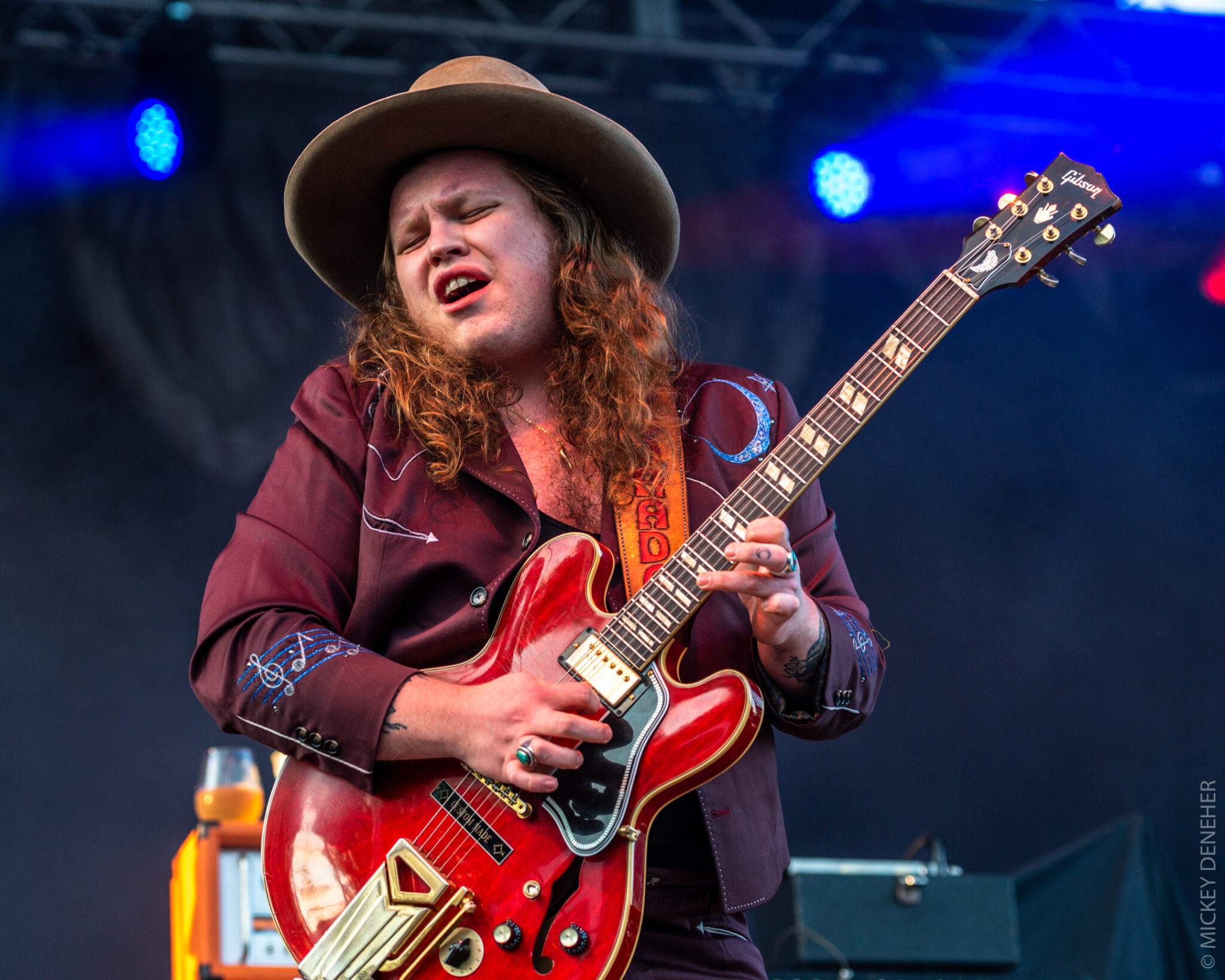 Allison Russell opened the night.  Russell, who curated the prior week's 2021 Newport Folk Festival's "Once and Future Sounds" set, brought her soulful, introspective tunes to the pastoral landscape of the Hudson Valley.  Allison shared songs from her solo album Outside Child, one that pulls from her personal tragedies of childhood abuse.  It went deep mid-set but offered a light of hope as she closed out her set with "Nightflyer."
Local Hudson Valley radio station WDST 100.1 Radio Woodstock produced the show, conceived as a bridge to cover the void left from two years of not having Mountain Jam. For those in attendance, it could not have come at a better time.  Let's hope the music and the mountain stay forever wild.
Nathaniel Rateliff And The Night Sweats
The Marcus King Band
Allison Russell