Gear up for a night of music, dance, and community on a rooftop in Brooklyn! "Rooftop Rock," a live-music fundraiser event for local artists, will be held at the Bogart House in Bushwick on Sunday, August 15.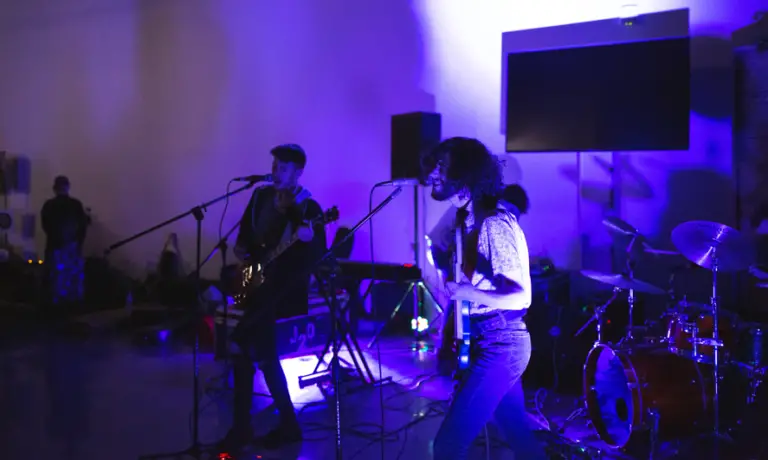 Starting at 11 a.m., various Brooklyn-based bands will take the stage at the Bogart House's roof-deck in hopes to bring the Bushwick community together by sharing and promoting local music. New York City visual artists will also have some pieces on display and for sale. All proceeds from the event will be evenly distributed amongst all performers.
By giving back to the artist community, we give to the community as a whole. The fundamentals of creativity are essential to the well-being of every New Yorker and the city's vibrancy at its core.

Alyssa Martin, Founder of Chelsea Records NY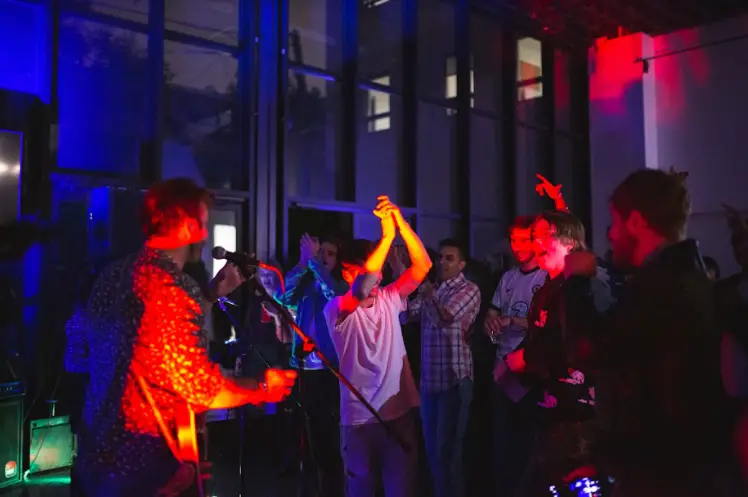 Hosted by non-profit organization Chelsea Records, Rooftop Rock seeks to uplift new musical acts by relieving the pressures and financial burdens of booking shows. This more lighthearted approach allows for a concert experience where artists can express themselves without hesitation and the art can speak for itself. Especially after a year of isolation, collaboration and networking is essential to bring life into local music scenes again.
We began using a personal roster of musicians to book full line-up shows at local venues and used our own individual contacts to fill the room. (Musicians) were also exposed to a brand new audience that soaked in all of their incredible work.

Alyssa Martin, Founder of Chelsea Records NY
A full bar will be available on site and more artists are to be announced. Tickets are on sale now for $25 each on Humbler.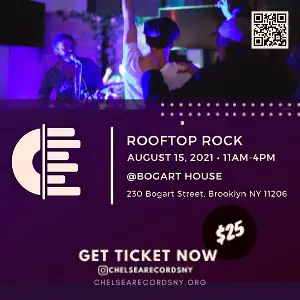 Rooftop Rock Details
Date: Sunday, August 15th, 2021
Time: 11:00 a.m. to 4:00 p.m.
Location: Bogart House – 230 Bogart Street Brooklyn, NY (Rooftop)
Musical Lineup:
Almost Sex (Alt Pop Duo)
Jake Pinto Project (Alt)
Alyssa Grey
Pastel (Rock)
Pan Arcadia (Alt Rock)
Visual Artists:
Ella Eliakim
Jesse Lee