One of the most raucous shows in Stanley Theatre history has finally gotten an official release. The October 25, 2002 performance of Trey Anastasio Band in Utica, best remembered for fans dancing so intensely that the balcony was visibly bouncing, causing the band to cease amplified performance late in the second set.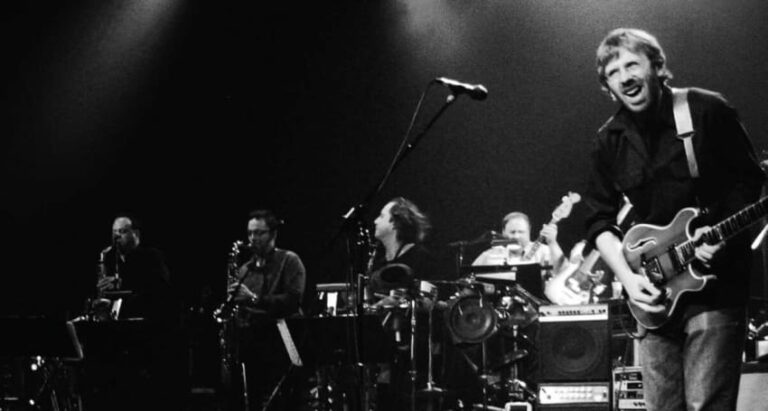 This gig was originally scheduled to take place at Utica's Memorial Auditorium, and then was later rescheduled for the Stanley Performing Arts Center
On the Osiris Network series 'Alive Again', Anastasio recalled in Episode 2 the intensity of that night's performance, and how he and the band reacted to the balcony visibly bouncing up and down.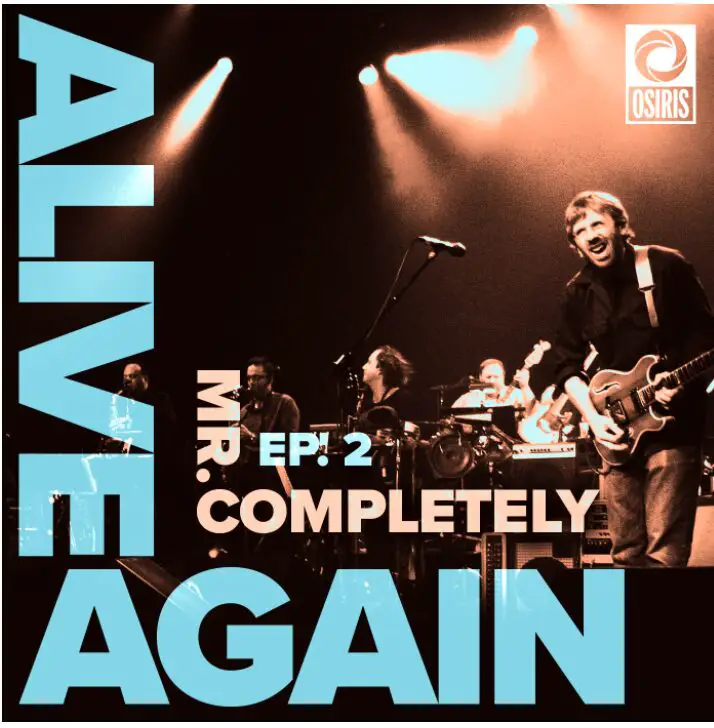 The show itself was a true rocker. In addition to the debut of "Perhaps," the unique opener "Javier Cinakowski" was followed by an 18-minute "Night Speaks to the Woman" which set the tone for the evening. During a late Set 2 "Mr. Completely," clocking in at 28 minutes, pieces of plaster were falling from the balcony. Unbeknownst to the band at the time, who kept playing and feeding off the energy of the audience, road manager Brad Sands had to go on stage and tell the band to stop playing.
The balcony was going up and down and then these plaster pieces started falling on people's heads. The balcony was shaking so much that it started breaking the plaster. Everyone's panicking as people are animalistic dancing..

Trey Anastasio on 'Alive Again'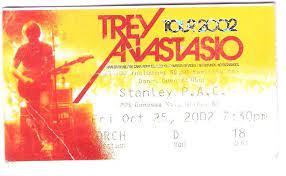 For the rest of the evening, songs without amplification were performed as a safety precaution. Prior to the encore, an audience member shouted "Free Bird!," which prompted Anastasio to share two stories (after declining the request), including Phish offering up an a cappella rendition of "Free Bird" for a Lynyrd Skynyrd tribute album that was ultimately turned down.
Phish would perform their own memorable show at the Utica Aud in October 2010. Download the TAB show from 10/25/02 now at LivePhish.com.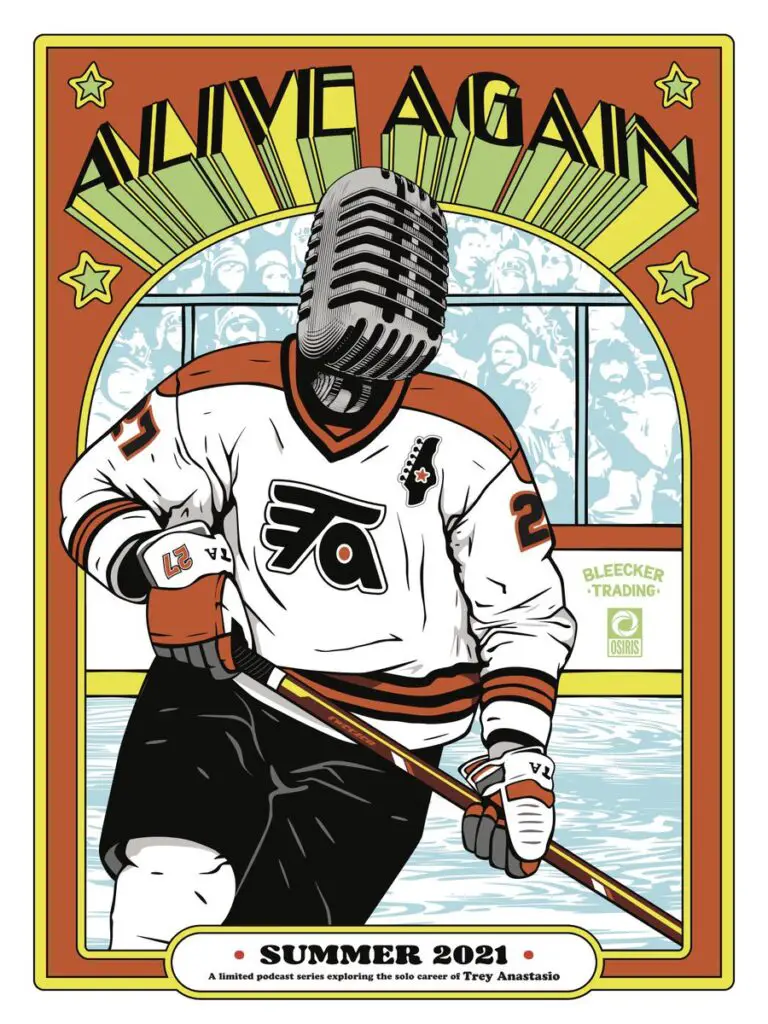 Trey Anastasio Band – Stanley Theatre, Utica, NY – October 25, 2002
Setlist via Phish.net
Set 1: Javier Cinakowski, Night Speaks to a Woman, Acting the Devil, The Way I Feel, Mozambique, Perhaps [1], Last Tube
Set 2: Curlew's Call, Windora Bug, At the Barbeque, Mr. Completely, Ray Dawn Balloon [2], At the Gazebo
Encore: Pebbles and Marbles[2]
[1] TAB debut.
[2] Trey solo acoustic.