Pop star turned jazz artist Senri Oe has announced the release of his new official music video for "Out of Chaos." The song is the first track out of his forthcoming seventh studio jazz album, Letter To N.Y.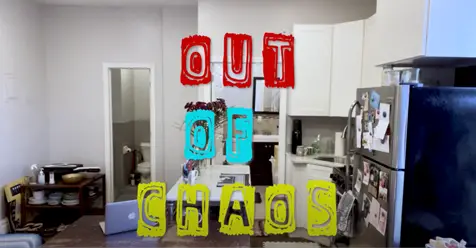 As a pop Japanese superstar for two decades during the 80s and 90s, Senri Oe did a complete turnabout on his career after deciding to focus on what was important in his life. It was his first love: jazz. Senri left Japan and his legion of pop fans and headed to New York to study at the School of Jazz at The New School. He proceeded to launch his recording career with his debut album Boys Mature Slow via PND Records in 2012. 
Letter to N.Y. is very impressionistic in its portrayal of New York music and culture through the lens of the pandemic but heard together, the songs reveal a unique narrative story. It's about the brokenness and collapse of the old way of life, yet with the hope that as we move into the new normal, restoration and renewal are also possible. The former world is over, so now we have to open a new door and take everything to a brave new level moving forward.

Senri Oe on Letter to N.Y.
Composed and produced by Senri completely during quarantine, the 11-track album, Letter to N.Y., is a special homage expressing Senri's sincere love for New York City. The album captures the eclectic array of the Big Apple's musical energies.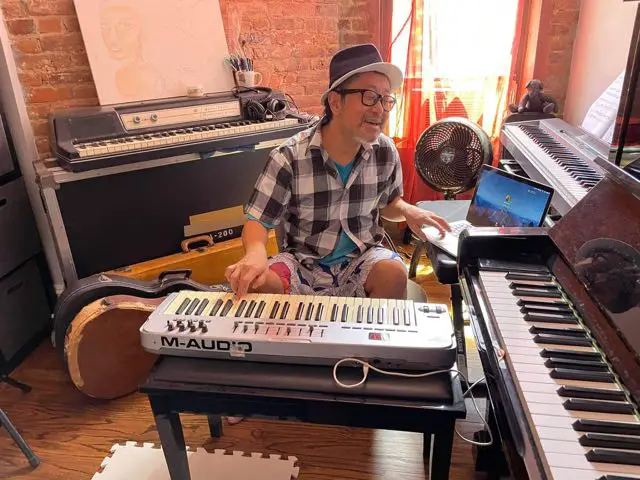 Senri, who first started on classical piano, and whose influences are both bebop and Miles Davis' electronic jazz fusion of the 70s and 80s, was inspired by the same electric keyboard and organ sounds on Letter to N.Y.  It follows Senri's 2020 album Hmmm, and a trio session with drummer Ari Hoenig and bassist Matt Clohesy which hit the Top 40 on JazzWeek and reached number 24 on the Roots Radio Jazz' Top 50 chart.
Senri's other albums include the full big band with Spooky Hotel (2013), Collective Scribble (2015), and Answer July (2016), which featured jazz vocal greats Sheila Jordan, Theo Bleckmann, Becca Stevens, and Lauren Kinhan of the Grammy-winning vocal ensemble New York Voices.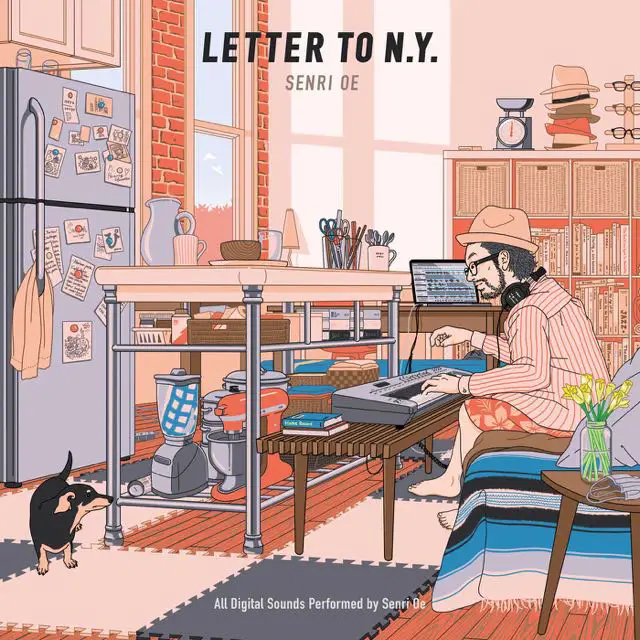 Oe's love for New York is simply contagious. It is not only apparent in his latest album, but also in messages he has given to his fans. Through musical synergies of jazz melodies, riffs, and rhythms, Oe further expresses his passion for the New York music scene with others. Both his story and his songs are inspiring for those with similar ambitions and drive.
When you wake up in the morning, you can hear the voice of birds, and when you open the window, the sound of the wind is soothing. They all turn into music in this room where I live now.

At the beginning of the pandemic, I was at a loss in a tremendously dark tunnel. But after I learned how to live day by day, mindfully, I started to find the birth of soul-shaking events which I have never experienced each day.

Music is at every corner of the street. Honesty, a sense of humor, and the no-pretense kindness fill everywhere.

I am in love with New York more than ever.

Senri Oe's Letter To N.Y.
Senri Oe's official music video for "Out of Chaos" is featured on Letter To N.Y. and releases via PND/Sony Masterworks on July 21. Watch "Out of Chaos" now below