The power duo Elyssa Samsel and Kate Anderson are the songwriters behind all of the hilarious and character-revealing songs from the hit Apple TV series Central Park. With the first two episodes of the second season premiering on June 25th, they have had to overcome challenges that are brought about by making a TV show during COVID-19. The pair however are used to overcoming adversity by being two successful women in the entertainment business.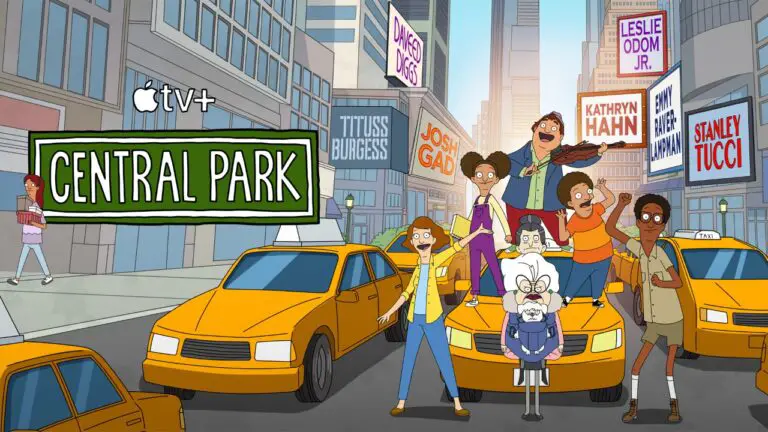 The show is a musical about a family who lives in Central Park because the father (Owen) is the park manager. It follows their untraditional NYC life and their attempt in saving Central Park from getting turned into condos.  
Making the show during COVID-19 presented obvious challenges not being able to work together in person or in a studio. But as Kate Anderson explained "the music team really pulled off a miracle and got everybody set up at home. All the actors were sent mics and equipment and walked through how exactly to set it up. They would drop off music and all kinds of stuff at their homes. It just became this real team effort to get it going and to keep it going and to keep everybody employed and to keep the show on track." Anderson then continued how "there were additional challenges after that, It took an incredible amount of patience on the actor's side and also on the music team side." 
When Samsel and Anderson were writing songs, they are given the script and would "find these little gems," Elyssa Samsel was saying, "and for example, Elwood had a pet worm named Diane and we were so tickled by that, that we sort of took that and ran with it and it made it into more than one song. And it's so fun. Now we see fans of the show and they mentioned Diana the worm. And I'm like damn." 
Making these songs was a lot more than just a job during COVID-19, "it was still all over zoom and a lot of times it was the highlight of our day because it was a way to be connecting with people. Working hard on something and having fun and making each other laugh during such a dark time was really a lifeline for us" Kate Anderson said. 
"It was love at first write"

Kate Anderson remembering on the first time they had met.
The pair who are now living on the West Coast wasn't always the prominent team they are now. They had met at a New York City writers' workshop, being part of the women minority of the class that first day, they were paired together and were wearing the same outfit. They had also figured out that they were practically neighbors "It was just the beginning of the best collaboration and the best friendship that we've ever could have hoped for," Elyssa Samsel recalled.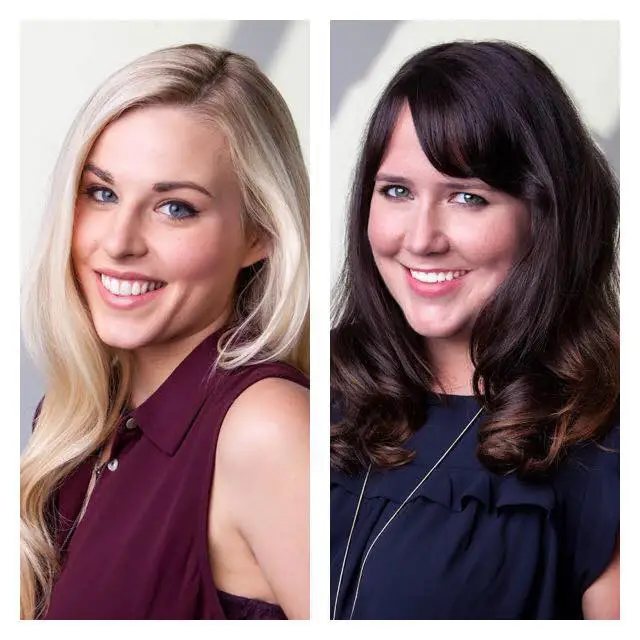 But even with all of their success and projects throughout the years "there's definitely times where we feel not trusted or underestimated because of maybe our gender or our age or both," Anderson said. But regardless of that, she continued that they "figured out that the best way to collaborate is to be extremely respectful and treat others the way that you want to be treated, so we always try to enter the room and treat everybody like they know what they're doing, and we are so grateful to be working with them, and I think in that situation it's helped us to get through some murky water." 
"We want to be that for other women you know and maybe we're not there yet, but hopefully we will be someday. "

Elyssa Samsel on wanting to be a role model for other women after reflecting on women who have helped them.
Elyssa Samsel then talked about how they're "so lucky because we had other women to look up to who were crushing it in their field. Women like Jodi Picoult was such a guide for us and always encouraged us in those situations where we might have felt that we were outnumbered or not being taken seriously."