A sea of joyful color and child-like wonder pulsed through the Goose crowd on June 15 and 16 at Silver Lake Twin Drive-in in Perry, NY. Many families emerged for their first time since shutdown and were welcomed by a space glowing with familial care. Permission was given to be fully present for the music. Hospitality at this venue made all the difference for so many in the last year and a half.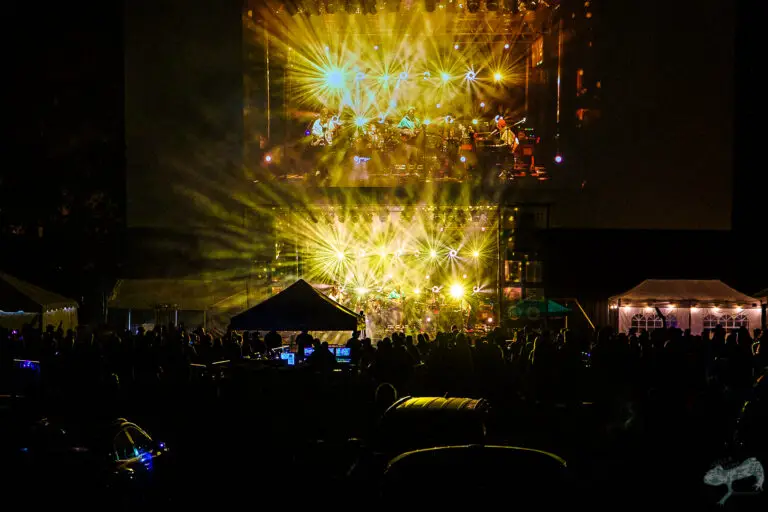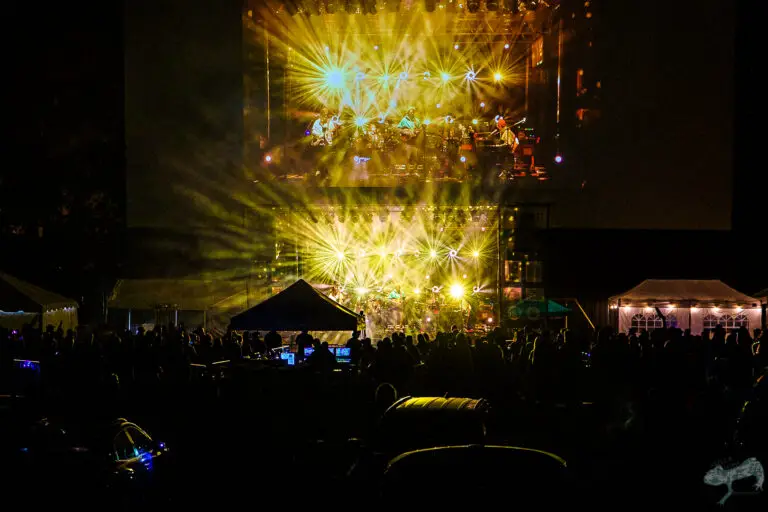 Twenty6 Productions staff were able to touch hands at the end of their huddle. Staff reminisced together about all they had been through with jokes beginning with "back in my day." Grace Vesneske and Josh Holtzman made their intention clear that they were here to support our whole night.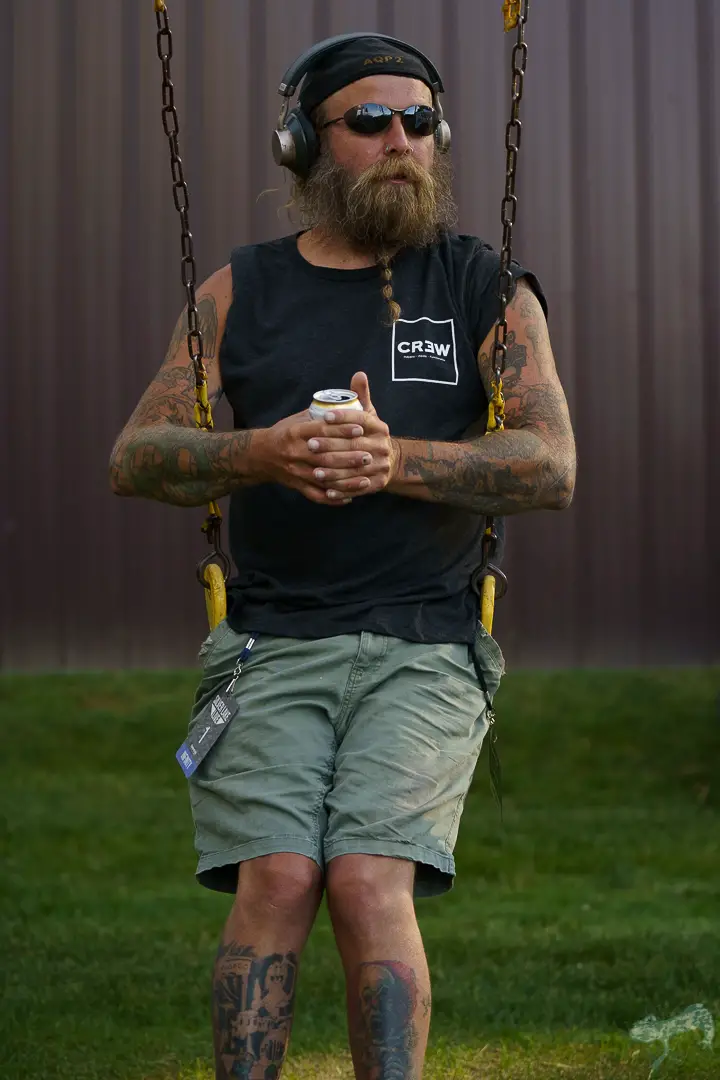 Attendees painted the lot with their beautifully unique Blue Sky Tie Dye shirts made by "the guy that makes stuff happen" and local sweetheart Phil Vasile.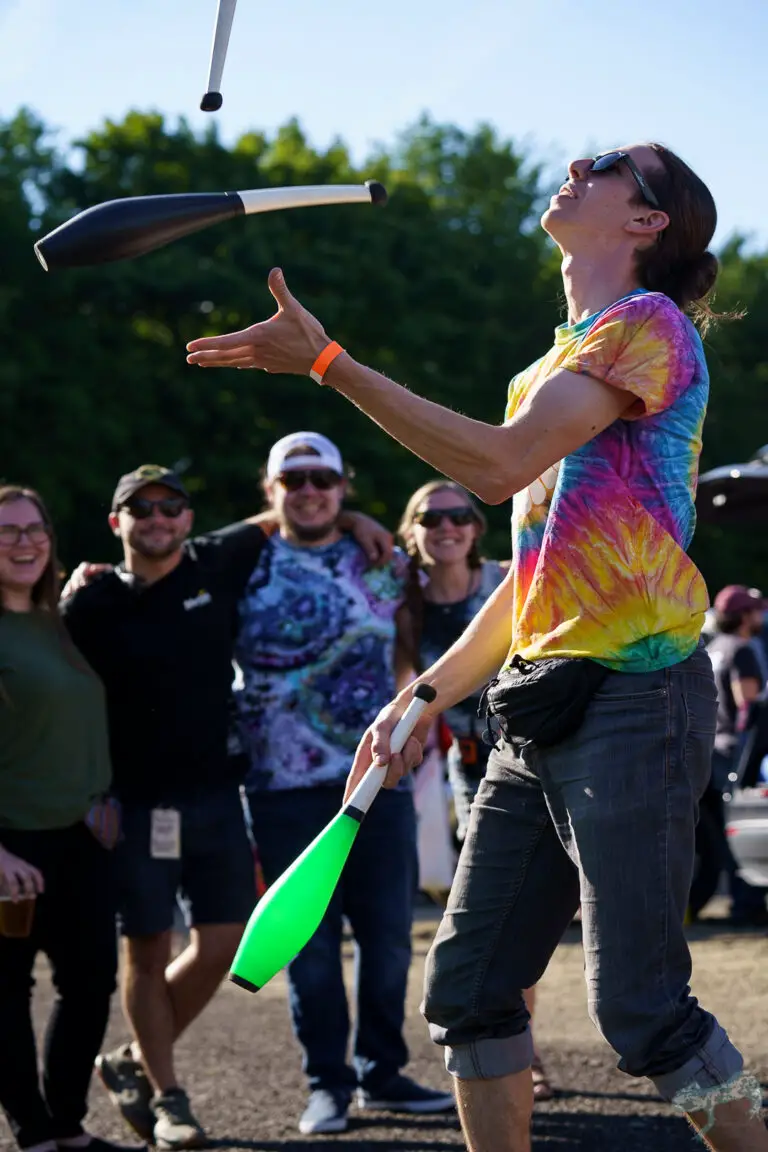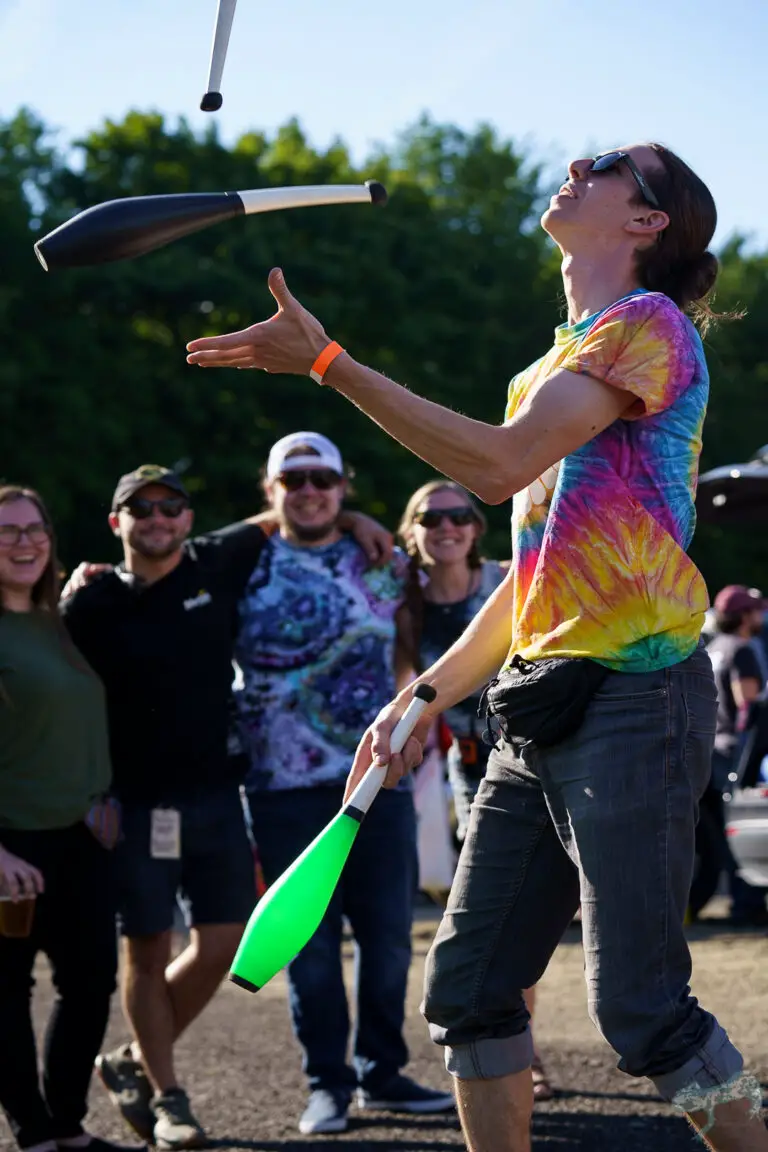 Jugglers, hula hoops and dragon kites twirled and swirled. The Haus of Peculiar entertainers snapped their fans with unparalleled sass. The character and the characters blended unexpectedly in order to create an upbeat, family vibe.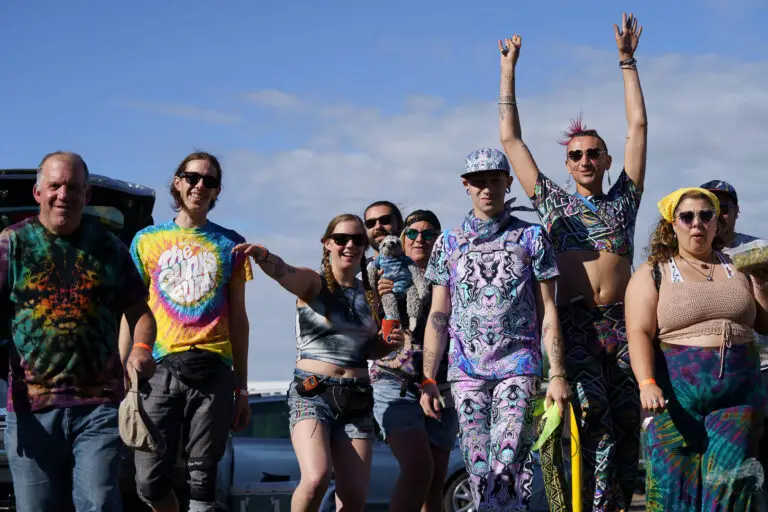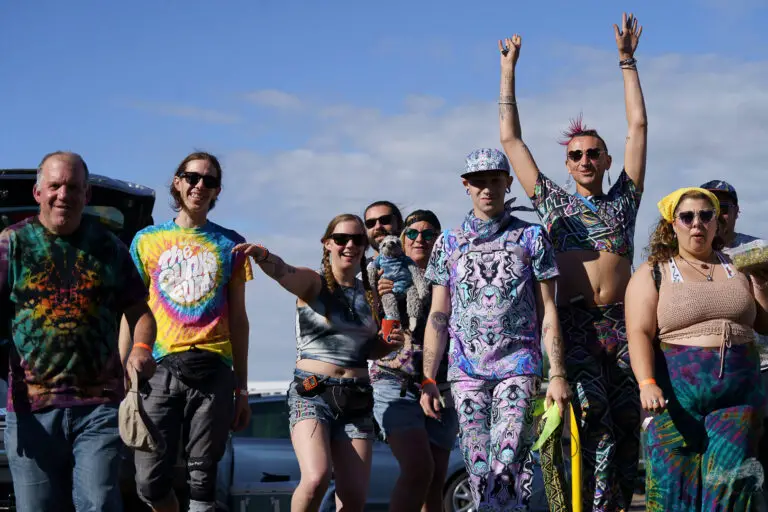 The best anecdote to communicate the mood of the night would be when two and a half year old fan Jonah fell on the ground just as the band came on for the second night. He lifted his head as the crowd began cheering and expression shifted to pure joy because he believed they were cheering for his Tumble.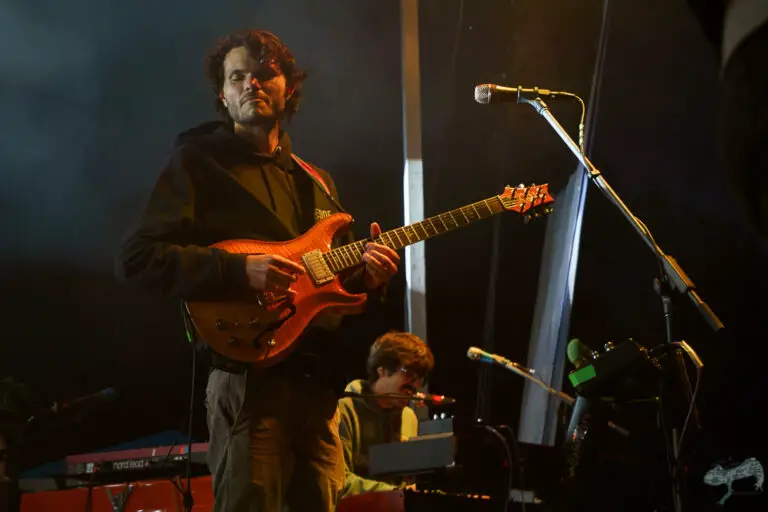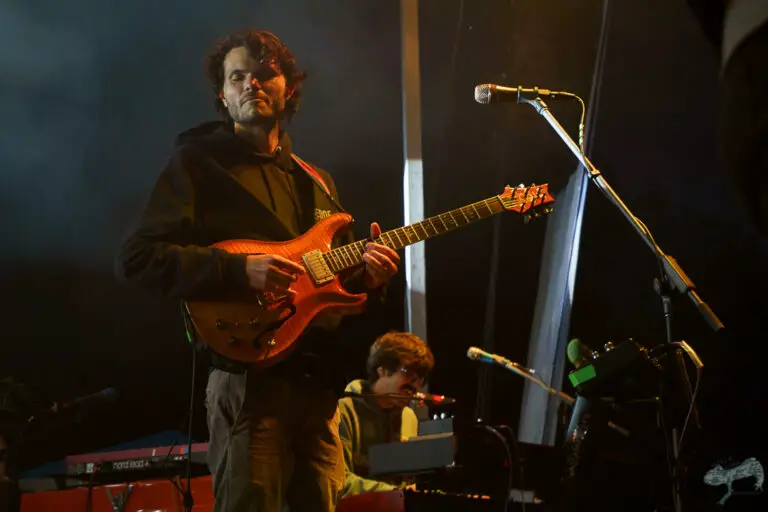 Experiencing Technicolor with Goedde Sound & Light
What made the night more special was that despite lifting restrictions, many attendees were doing so virtually and with the highest quality viewing experience. Goedde Sound and Light replicated the mood of "Dark Horse" with lights that behaved as if they were a rain stick or gong.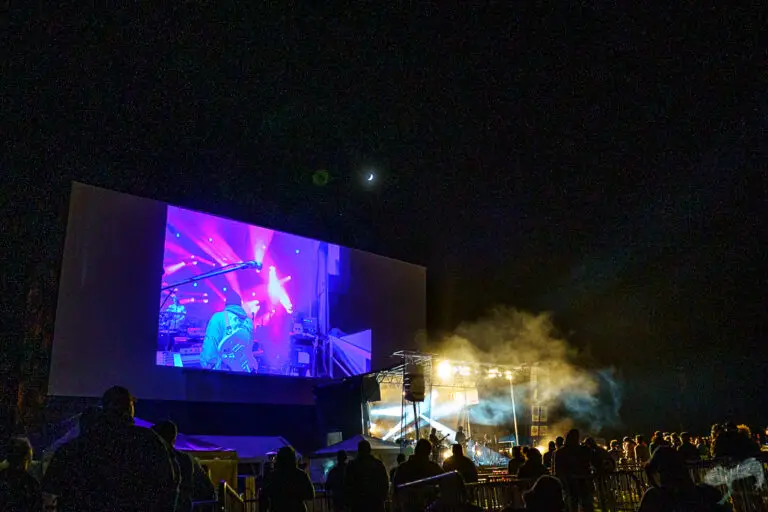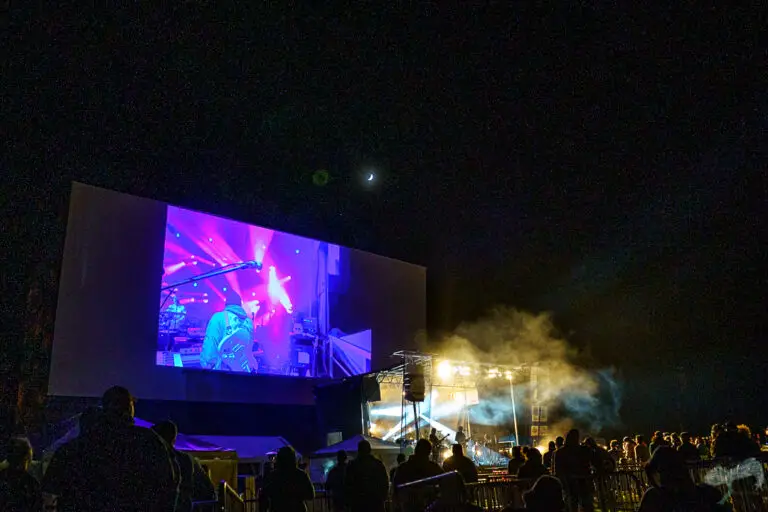 Sam Bardini's superb mixing allowed for fan Phil Paquet to experience "some deep Goose" from home and have conversation with those that were in attendance as if he and Mr. McGoose were right up there with Crepes.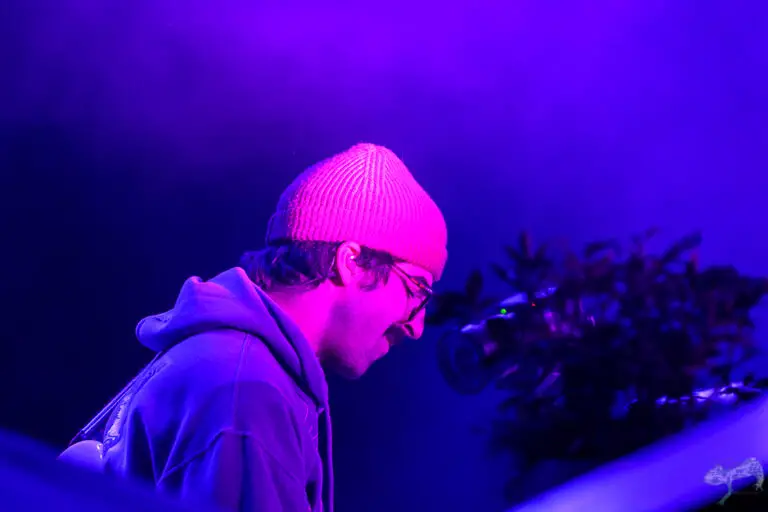 Danny McDonald traversed the stage with ease, carefully dodging open thermoses of Hot Tea on the cozy stage in order to share the best angles of Peter Anspach slapping his clavinet.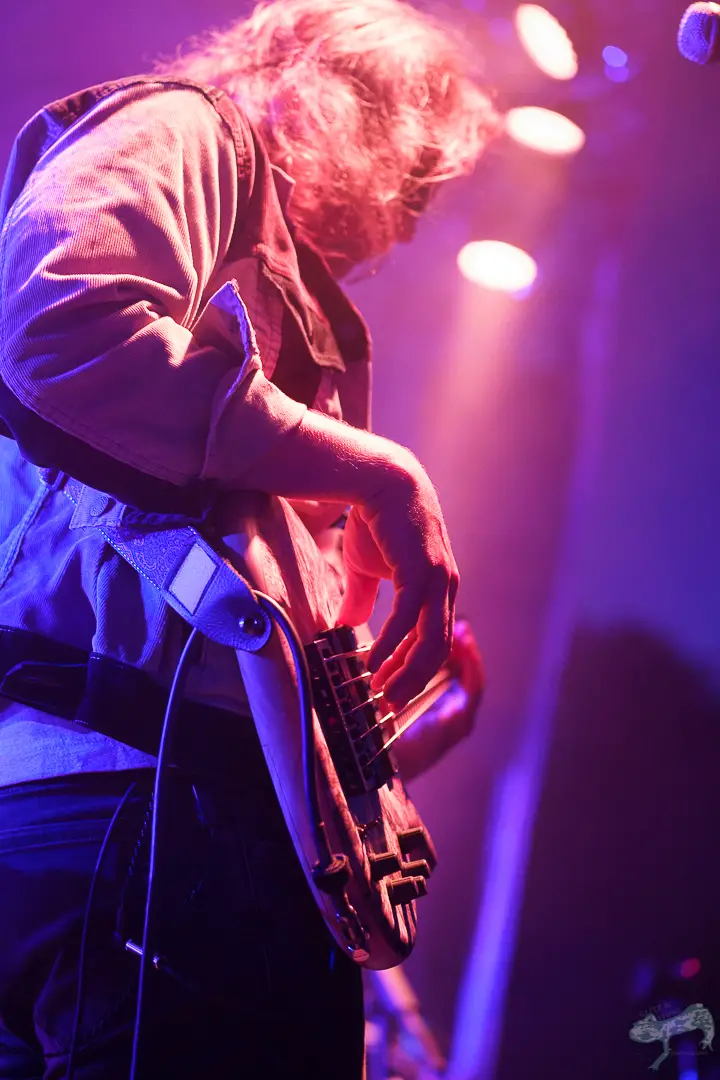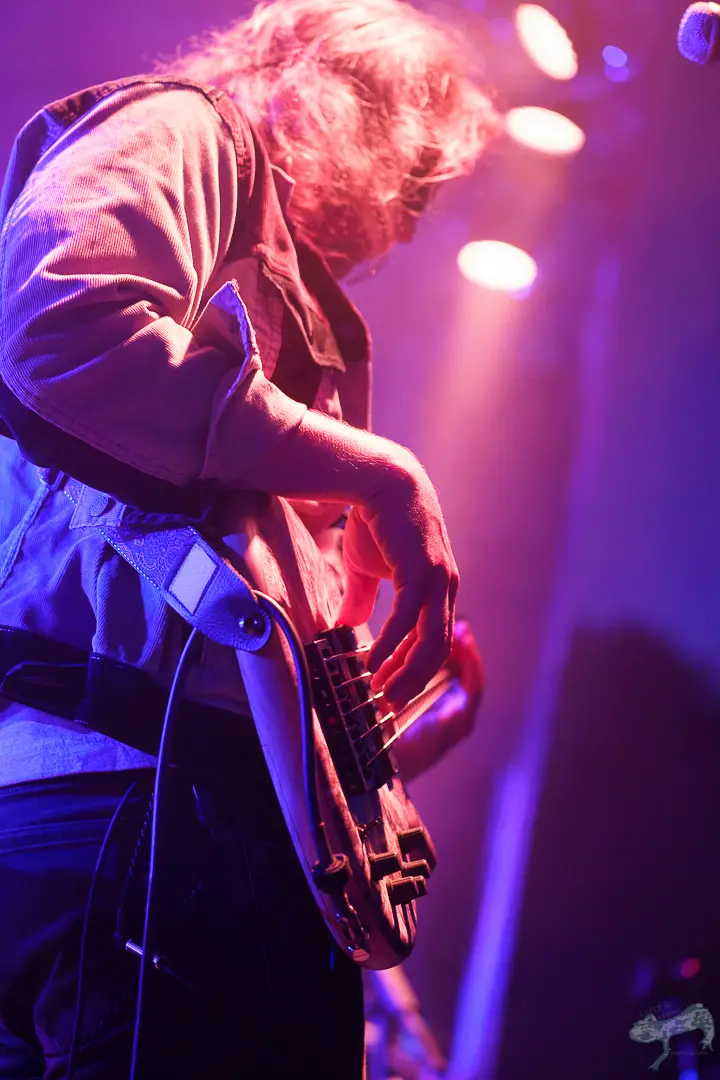 Marta Goedde knowing how to orchestrate angles and vantages to tell a song's story in layers that have never been set before.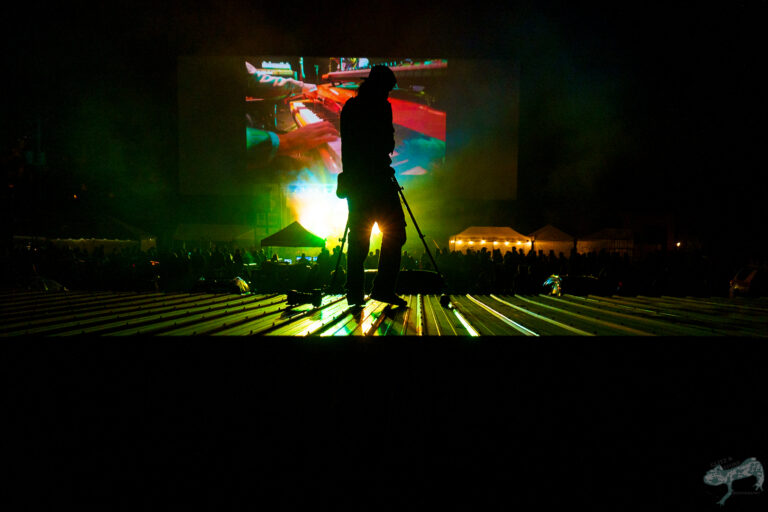 Adam Berta, perched on the roof of the bathrooms, looked like a character out of a Spielberg movie where aliens are real and anything is possible. He knew exactly where to be and displayed a great balance between passive ninja and gentle direction in order to get some truly unique moments.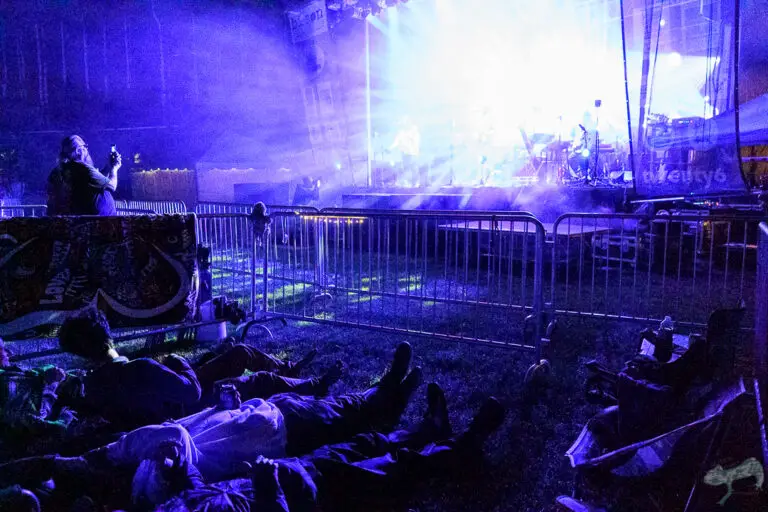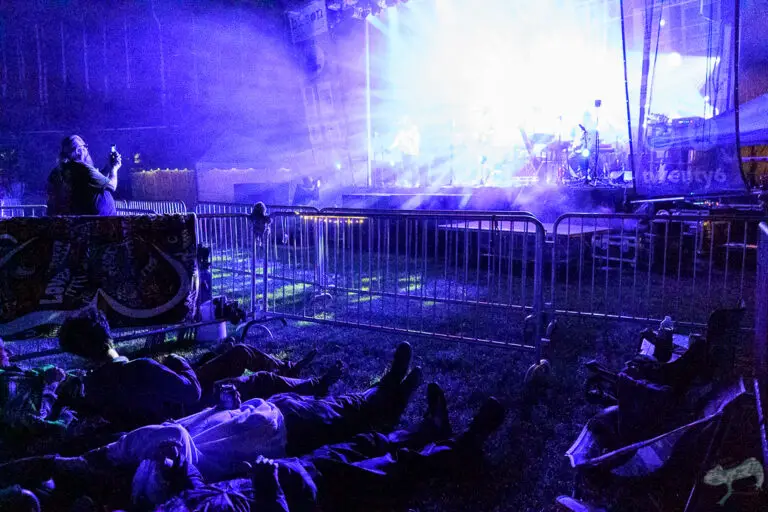 Deep Stashes And 'Staches
The crowd shared two nights of pure reflective elation. The band went far into the jams and deep into the archives for a crowd that was not afraid to express how much it meant to them. Goose at Perry felt like an extra-terrestrial dream. Well orchestrated on all fronts, we moved on feeling like the war might actually be all over now, Baby Blue.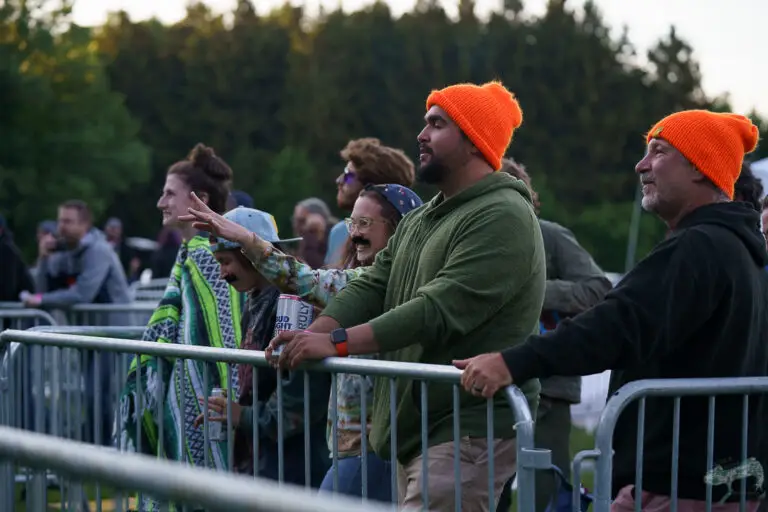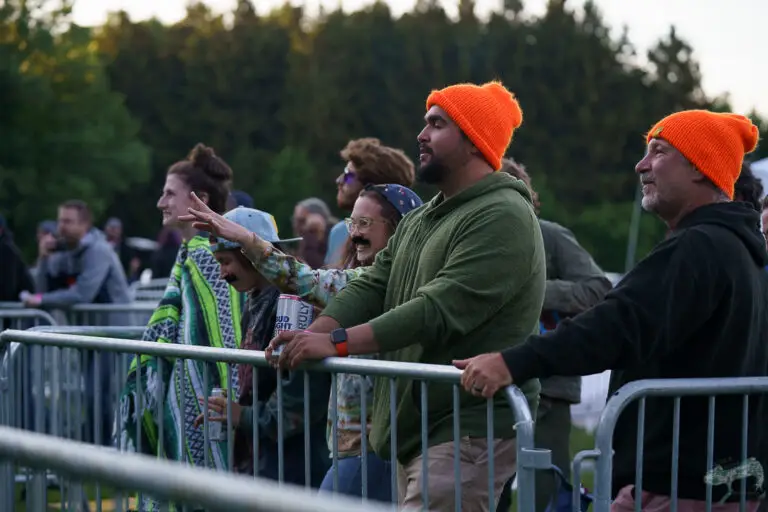 June 15 Setlist: Turned Clouds, Doc Brown, I'm Alright (Kenny Loggins), Make The Move (Kenny Loggins), Danger Zone (Kenny Loggins), A Western Sun, Echo Of A Rose, Into The Myst, Travelers, Its All Over Now Baby Blue (Bob Dylan), Dark Horse, Empress of Organos
June 16 Setlist: Tumble, Doobie Song, Mississippi Half Step Uptown Toodeloo (The Grateful Dead), Wysteria, Innocent Son (Fleet Foxes), Labyrinth, Hot Tea, Electric Avenue (Eddy Grant), Creatures, This Old Sea, Jive II, Jive Lee

Setlists via "The Playbook" via "Coach" Jon Lombardi Facebook page
For more, show a family member the livestream for "Goosemas 2021" that helped comfort us all and introduce so many to what the Goose team has to offer.