The SummerStage 2021 lineup has just been released, with shows planned presented by Capital One and the City Parks Foundation to begin on June 17th in New York City. The concert series will continue throughout the summer, ending in October. This is the largest free outdoor performing arts festival, so you don't want to miss it! You can complete a ticket request form now.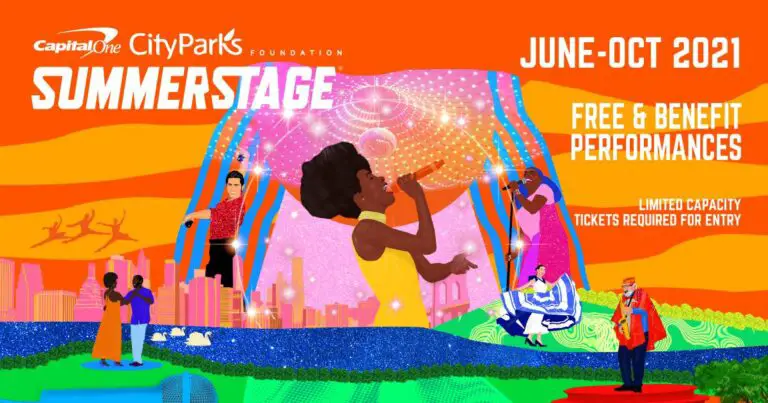 This year's SummerStage festival centers around the theme of rebirth and resilience, as seen in the season's artwork. All of the graphics are illustrated by Lyne Lucien, an award-winning Haitian artist based in Brooklyn. SummerStage is a women-run festival with a mission of diversity and inclusion. Since 2019, SummerStage has been transforming the music industry by presenting an annual lineup that features a 50:50 gender balance.
Performing arts fanatics will be able to enjoy the SummerStage 2021 lineup in various locations across New York City: Central Park, Coney Island, and Marcus Garvey Park. The festival will focus on distinctly New York genres, including hip-hop, Latin, indie rock, contemporary dance, jazz, and global music. SummerStage will also be partnering with Rooftop Films for a free drive-in film and live performance at Flushing Meadows-Corona Park.
New York-Centrist artists such as Patti Smith and Her Band, Sun Ra Arkestra, Tito Nieves, Armand Hammer & The Alchemist, The Metropolitan Opera, La India, Antibalas, and Marc Rebillet will be featured as part of the free in-person shows. Benefit concerts will feature artists such as of Machine Gun Kelly, Lake Street Dive, Dawes, Chris Botti, Galactic, and Indigo Girls.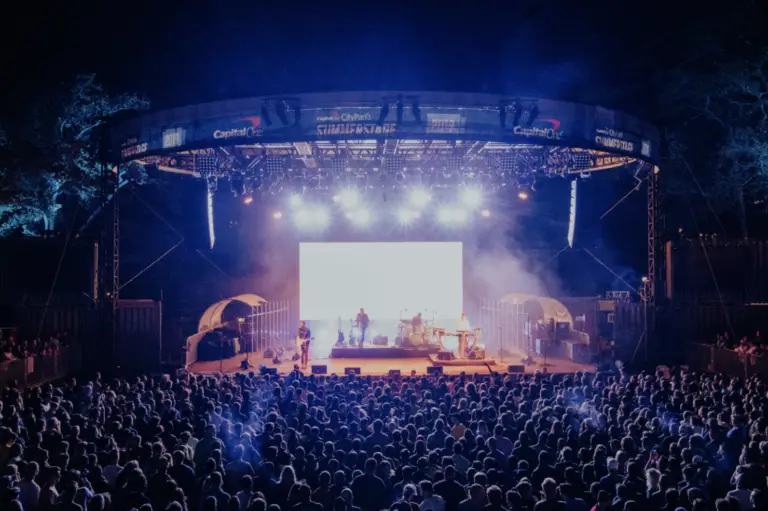 Free tickets are required for entry to every free SummerStage show this season. Ticket pod request forms will be available three weeks prior to each show. City Parks Foundation will frequently update their audiences on venue safety following New York State and City public health guidelines.
To get amped up for the 2021 season, take a look at the SummerStage 2019 recap!
City Parks Foundation helps to make public parks vibrant and welcoming gathering spaces for community initiatives such as arts, sports, and environmental education programs for New Yorkers.