Twiddle headlined 4 nights at Apple Valley in Lafayette, NY over Memorial Day weekend, and welcomed Dopapod and Aqueous for two nights each. It was a rainy run of shows just south of Syracuse, but the weather didn't damper spirits one bit.
Dopapod and Aqueous each opened two nights, with Dopapod taking the honors on Thursday and Friday, and Rob Compa & Eli Winderman joining Twiddle on night one for "Syncopated Healing." The next night all members of Dopapod, including Chuck Jones and Neal 'Fro' Evans joined for the evening's closing number, "Latin Tang."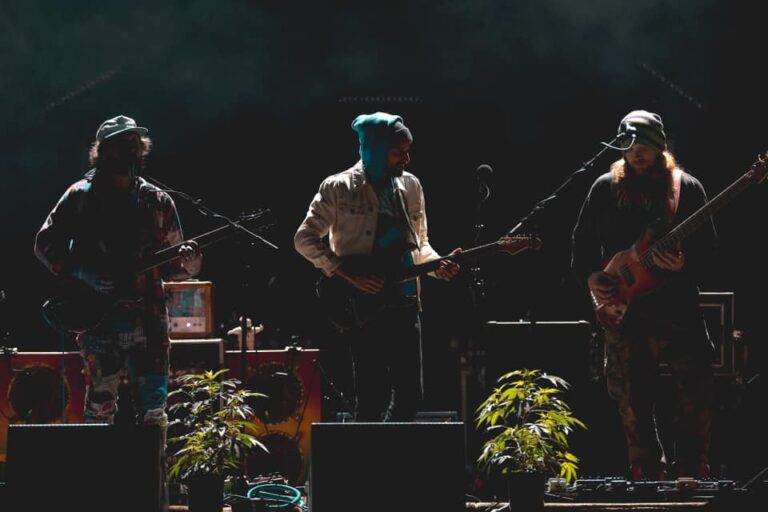 Aqueous would also join Twiddle on Saturday and Sunday, with Mike Gantzer sitting in for "Slippin in the Kitchen" and "All along the Watchtower." Similar to their Dopapod counterparts, all of Aqueous joined in for "Shakedown Street" to close out the weekend.
Apple Valley Park has a great lineup this summer, with Get the Led Out, Allman Betts Band, Billy Strings, Umphrey's McGee, Tedeschi Trucks Band and many more arriving over in the next couple months. Get your tickets here.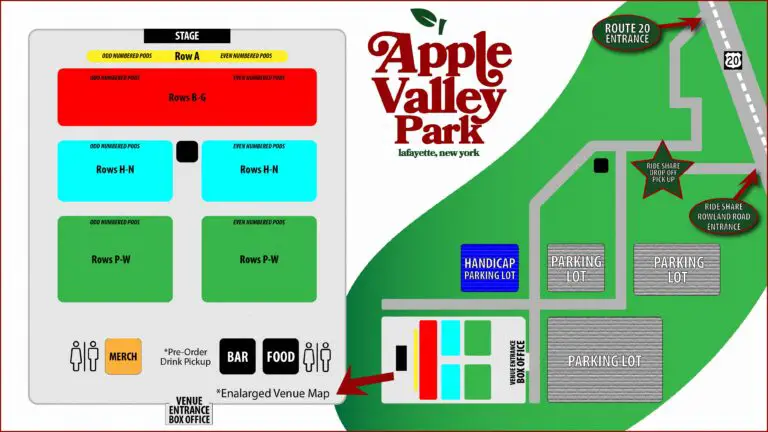 Amid the festivities in Lafayette, Long Island's Baked Shrimp performed two afternoon shows at the Westcott Theater in Syracuse, welcoming Ryan and Mihali from Twiddle, and Mike from Aqueous, to join them. Baked Shrimp are poised for a breakout year, especially after building up momentum during this last year and heading to the finals of NYS Music's March Madness. Check out photos of the early afternoon action from Zak Radick.
Dopapod Setlists
May 27: Mucho, Freight Train, Upside of Down, Bats in the Cave, Vol. 3 #86
May 28: Cloudworld >PLSS >Braindead, We Are Not Alone, Trapper Keeper, FABA
Dopapod photos via Dopapod Facebook page
Aqueous Setlists
May 29: Origami, Little Something to Me, Aldehyde1, Random Company2
1 – Puddle of Mud teases after Aldehyde
2 – Rob playing half time through vocals
May 30: Second Sight > Timmy's Blades > Second Sight, Weight of the Word, Kitty Chaser (Explosions) > Funky Monks²³⁴ > Kitty Chaser (Explosions), Be the Same
1) Featuring David Loss on tambourine
2) Red Hot Chili Peppers
3) MKDevo (Dave Peck) on vocals
4)FYMFYD full band quote
Aqueous photos by Jim Houle
Twiddle Setlists
May 27: Collective Pulse, Carter Candlestick, Second Wind, Hattibagen McRat, Beehop -> Ganja Medley -> Beehop Moments, Zazu's Flight, Syncopated Healing%
% w/Rob Compa & Eli Winderman of Dopapod
May 28: Amydst the Myst, Jamflowman >Frankenfoote, Brown Chicken Brown Cow, White Light >WIRIP * D'yer Mak'er%, Latin Tang #
% Led Zeppelin # with all members of Dopapod
May 29: Enter > Orlandos > Apples > Funky town > Apples, Dr Remedies, Tiberius > River Drift> LITC, Honeyburste
Encore: Slippin in the kitchen^, All along the watchtower^
^ w/Mike Gantzer of Aqueous
May 30: Peas and Carrots -> Gatsby the Great -> Harry's Pond -> Gatsby -> Bronze Fingers, My Truck, Machine, Beethoven and Greene, Milk%, Shakedown Street!
% with Mike Gantzer
! with Rob Compa, Mike Gantzer, Rob Houk & Dave Loss
Twiddle photos by Dave Decrescente