The Northeast's largest free blues festival, NYS Blues Fest, has announced its comeback with a new location and a lineup that will bring Central New York to its feet. This year's New York State Blues Festival will be held at Chevy Court inside the New York State Fairgrounds in Syracuse, and will run from June 24 through June 26.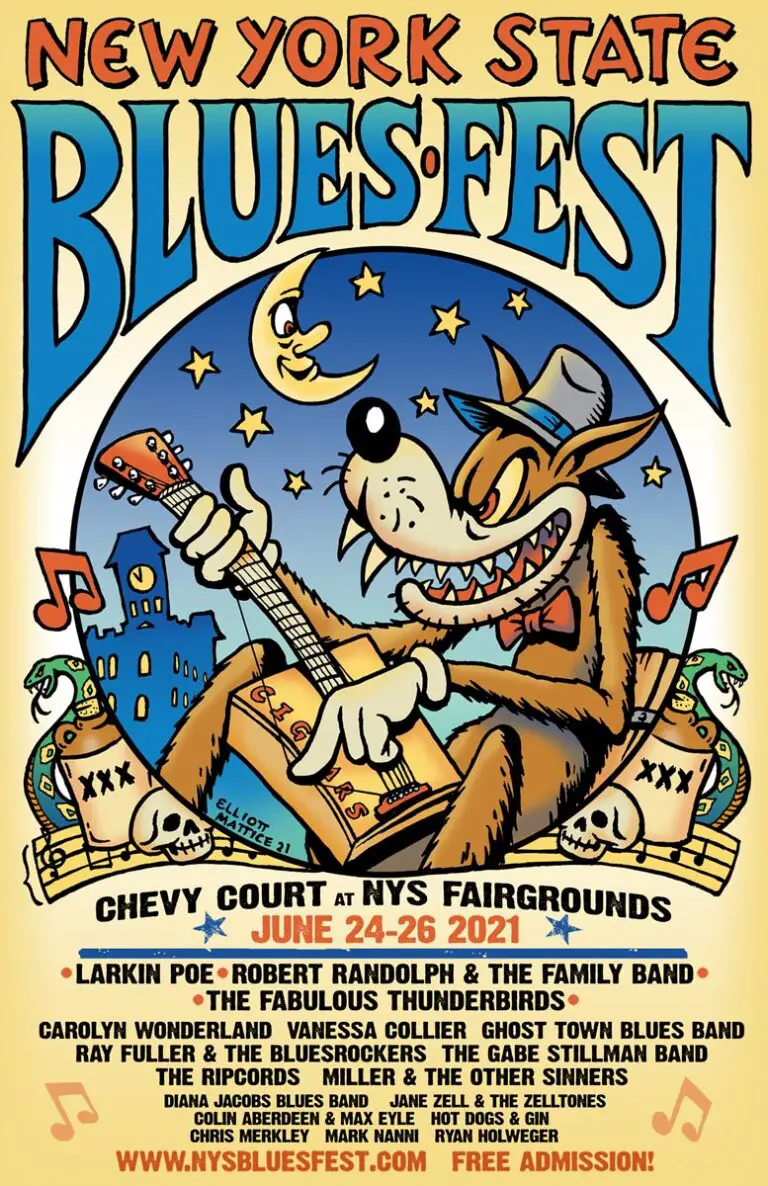 The free three-day event kicks off on Thursday, June 24 at 5 p.m. on the ProAct Main Stage with the Gabe Stillman Band. Capping off the first night will be Robert Randolph & the Family Band, who is celebrating their Grammy nominated 2019 release, Brighter Days.
On Friday, June 25, the headliner is musically-diverse The Fabulous Thunderbirds, known for their hits "Tuff Enuff" and "Wrap It Up."
Larkin Poe closes out the 2021 NYS Blues Festival on Saturday, June 26. This talented sister act was the Thursday night headliner for the fest in 2018.
Moving the festival from Clinton Square to the NYS Fairgrounds allows for greater capacity with vaccinated and unvaccinated sections. A COVID-19 vaccination will not be required to attend this event, but proof of a vaccination must be shown upon entry to the festival grounds.
Non-vaccinated attendees are required to register for a free ticket, available on EventBrite. Alongside the ticket, non-vaccinated attendees will be required to wear a mask and practice social distancing as per New York State reopening guidelines.
The NYS Blues Fest is offering a VIP package for vaccinated attendees. The package will include a boxed meal from one of the festival vendors, access to the VIP tent and preferred seating in front of the stage. VIP ticket prices can be found on the NYS Blues ticket portal.
Parking will be available in the fairgrounds' Brown Lot for $10 per vehicle and motorcycles can park in a designated area of the lot at $5 per bike. ADA parking will be available in the Emerald Lot for $10 as well.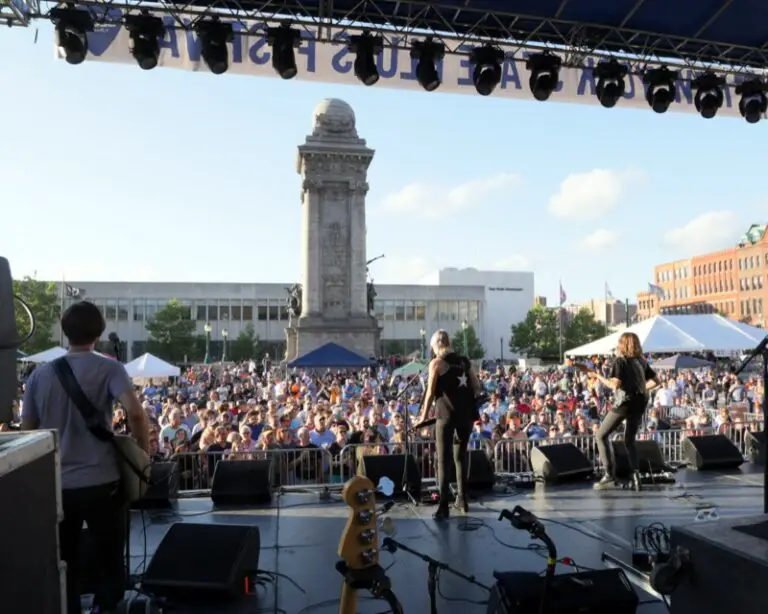 Visit the New York State Blues Fest website for full artist bios and ticket information.
Check out the full schedule below:
Thursday, June 24  
5 p.m. Gabe Stillman Band 
7 p.m. – Robert Randolph & the Family Band
Friday, June 25
4 p.m. – Hot Dogs & Gin
5 p.m. – Jane Zell and The Zelltones
6 p.m. – Ray Fuller & the Bluesrockers
7:10 p.m. – Chris Merkley 
7:30 p.m. – Vanessa Collier Band
8:40 p.m. – Chris Merkley
9 p.m. – Fabulous Thunderbirds 
Saturday, June 26 
1:30 p.m. – Ryan Holweger
2 p.m. – Diana Jacobs Blues Band 
2:45 p.m. – Ryan Holweger
3:05 p.m. – Miller and The Other Sinners 
4:10 p.m. – Mark Nanni 
4:30 p.m. – The Ripcords
5:40 p.m. – Mark Nanni
6 p.m. – Ghost Town Blues Band
7:10 p.m. – Colin Aberdeen & Max Eyle
7:30 p.m. – Carolyn Wonderland 
8:40 p.m. – Colin Aberdeen & Max Eyle 
9 p.m. – Larkin Poe