Closing out Season 46 of Saturday Night Light, musical guest Lil Nas X worked through a wardrobe malfunction as The Queen's Gambit star Anya Taylor-Joy hosted flawlessly on an emotional finale.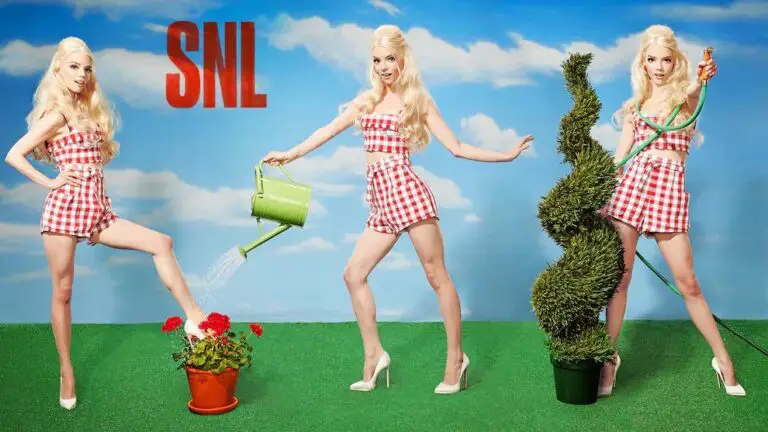 The episode began with a full cast cold open looking back on the ups and downs of the past year, including an appearance by the host of the first episode of the season, Chris Rock. This also marked the first time all season that SNL had full (and vaccinated) in-studio audience.
Just over a week before the start of Pride month, Nas appeared in a pre-recorded take on Madonna's "Holiday" with Kate McKinnon, Bowen Yang and Punkie Johnson all looking forward to all things Pride – parades, brunch, clubs, drama – that were missed due to COVID-19 in 2020.
For his first song, Lil Nas X performed "Montero (Call me by your Name)," the music video for which he received criticism from the religious right for twerking with Satan. On the stage in Studio 8H, Lil Nas X used a stripper pole while flanked by dancers, and with 30 seconds left in the song, split his pants. Seamlessly, Lil Nas X continued to perform with his hand covering his crotch, ending with a striking image of himself with giant wings projected behind him. He didn't let on about the malfunction until a Tweet a few minutes later.
The second performance of the night featured the just released track "Sun Goes Down." The more vulnerable turn finds Lil Nas X wearing a white suit and reflecting on the suicidal thoughts he had while growing up gay and in the closet. With lyrics "Since ten, I've been feelin' lonely / Had friends but they was pickin' on me / these gay thoughts would always haunt me / I prayed God would take it from me," "Sun Goes Down" elaborates on why he was so bold about trolling conservatives with more vulnerability than we've seen yet.
That's all for Season 46 of Saturday Night Live. Stay tuned for Season 47 starting in September/October 2021. What was your favorite musical guest of the season? Share in the comments below.