Radio City Music Hall announced plans to reopen with 100% capacity for vaccinated audiences, in response to Governor Andrew Cuomo pulling back on COVID-19 restrictions in his announcement on Monday May 17.  New York State is now following the Centers for Disease Control and Prevention's guidance to allow vaccinated New Yorkers to forgo wearing masks in most indoor settings which changes the game for venues across New York State. 
Radio City Music Hall originally opened back in December of 1932 and is known for being one of the staple venues in New York City. It's home of the Rockettes which are a widely known and respected precision dance company. It currently has a capacity of 6,015 people which means it can now hold performances for vaccinated crowds of that caliper.
James Dolan, owner of Radio City Music Hall accompanied Cuomo during the press conference announcing the roll back on mask restrictions and what that could mean for his venue. All sorts of plans for the venue were mentioned including the 20th anniversary of the Tribeca Film Festival which will take place on July 19th, the city's NBA playoffs (being held at Madison Square Garden), and Radio City Music Hall offering 100% capacity future shows only for fully vaccinated audiences. The fully vaccinated 100% capacity shows will start to take place after the Tribeca Film Festival comes to a close.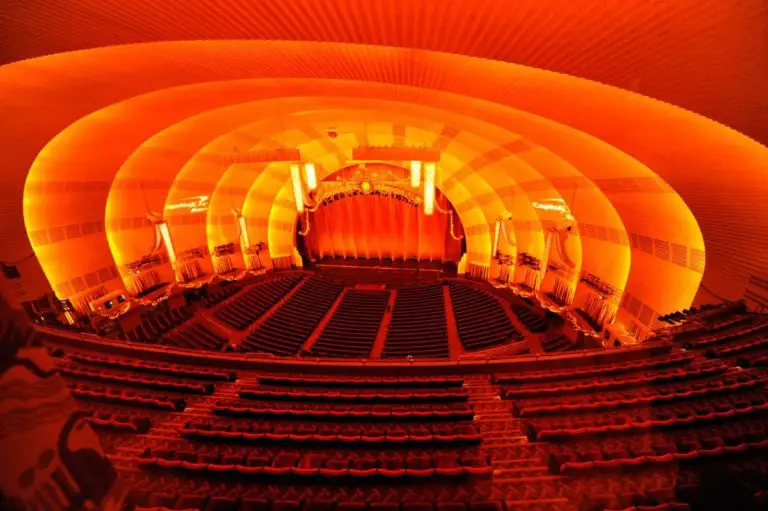 While unsure how the venue will incorporate checking vaccination statuses of ticket holders for upcoming events but Robert Mujica, senior advisor to Cuomo, has said that people could use their CDC vaccination cards, or the Excelsior Pass in either its app form or a printout from the Excelsior Pass website to prove their vaccination status. 
For more information visit Radio City Music Hall's website.