On Saturday, June 12th, Charles R. Wood Festival Commons in Lake George will host an evening of music featuring Max Creek and special guests The Mallett Brothers Band.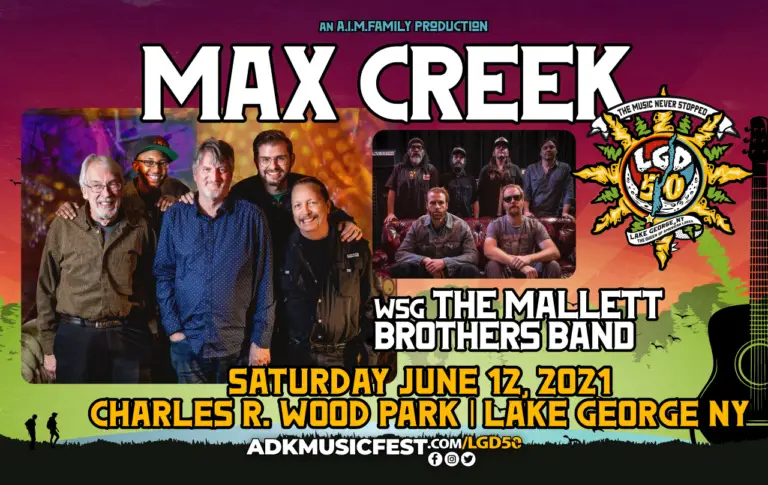 Max Creek celebrates its 50th anniversary this summer. In those rare instances that a band reaches its fifth decade, it's usually a result of stardom. It's easy enough to keep things together when each member has a jet and techs on retainer and the world tour rolls around every few years. But that's not how Max Creek has done it.
In 50 years Max Creek has been small, big, regionally-huge, medium, and any other size one can think of; they've never graced the cover of Rolling Stone, but you'd be hard pressed to find a music fan in the Northeast that hadn't heard of them.
The Mallett Brothers Band are an independent rock band from Maine. With a busy tour schedule since forming in 2009, the groups has built a dedicated fanbase across the U.S. and beyond while still calling the state of Maine their home. With a style that ranges from alt-country to Americana, country, jam and roots rock, theirs is a musical melting pot that's influenced equally by the singer/songwriter tradition as by harder rock, classic country and psychedelic sounds.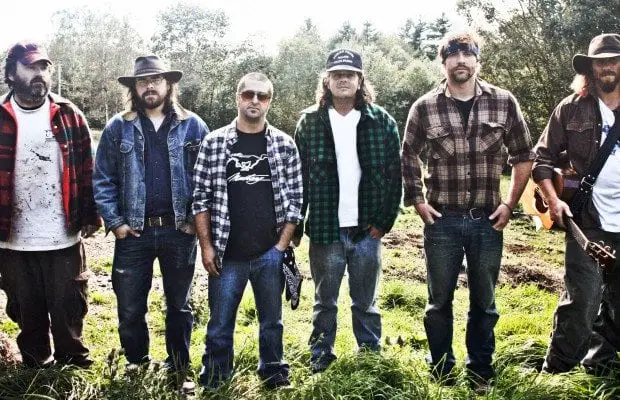 The Festival Commons at Charles R. Wood Park is located at the southern end of historic Lake George. With panoramic views of "The Queen of American Lakes," event-goers can also take advantage of all that Lake George has to offer in terms of activities and sight-seeing, all within a very short walk from the grounds.
Tickets for Max Creek and The Mallett Brother Band in Lake George are on sale now and are sold in the pod format with a sectioned off area for each group. 
Pod prices range from $175 – $225 based on location and are good for up to five people. Everyone sharing a pod must arrive to the event at the same time. Gates for the show open at 5:30pm, with music starting at 6:30pm.
Preferred Parking is also available for an additional fee. It is located within 300′ of the event gates and includes 30 minutes early admission to the show. All members of a pod must arrive in one vehicle for Preferred Parking.