Irving Plaza will reopen after a multi-million dollar renovation by Live Nation, with an upcoming series of over 40 concerts.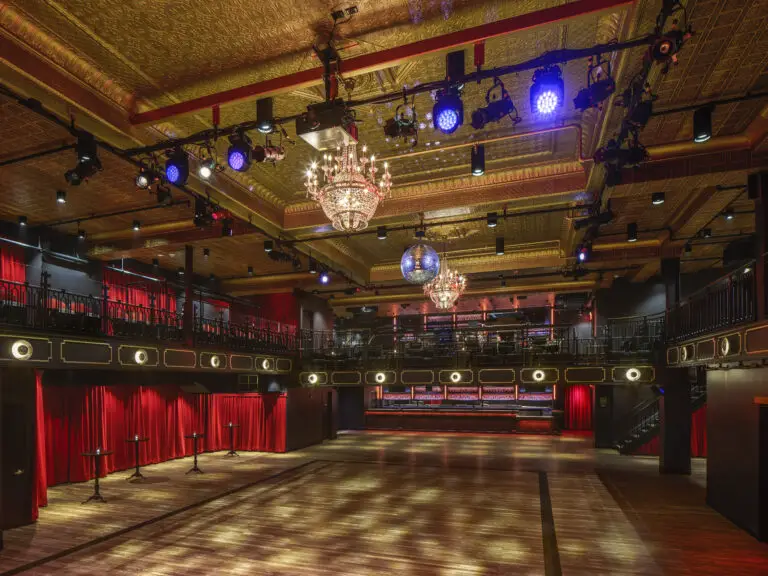 Irving Plaza is one of New York City's most treasured venues, originally opening back on July 14, 1978. It closed in 2019 for renovations by Live Nation which had focused those renovations on enhancing the overall concert experience throughout the venue for both artists and fans while maintaining the venue's 19th century charm. The venue has hosted performances over the years from big names like Sir Paul McCartney, The Foo Fighters, U2, Green Day, Ariana Grande, The Ramones, Nine Inch Nails, Childish Gambino, Katy Perry, Eminem, Nas, and many others.
Some of the new renovations include an addition of an upscale VIP Lounge with private bar and balcony level boxes that offer unobstructed views of the stage enabling fans the best seats in the house. To ensure the artist's experience is just as premium as the fans, two fully renovated balcony level artist dressing rooms feature direct stage access and an adjacent green room with a private bathroom and amenities.
They also have an expanded lobby and bar area providing a new space for multifunctional use, including artist merchandise, meet and greets, or for individually curated events. The venue will now also host next-generation Cisco Wifi 6 for faster and more reliable social connectivity for fans who want to share their experience with their friends and followers during a performance.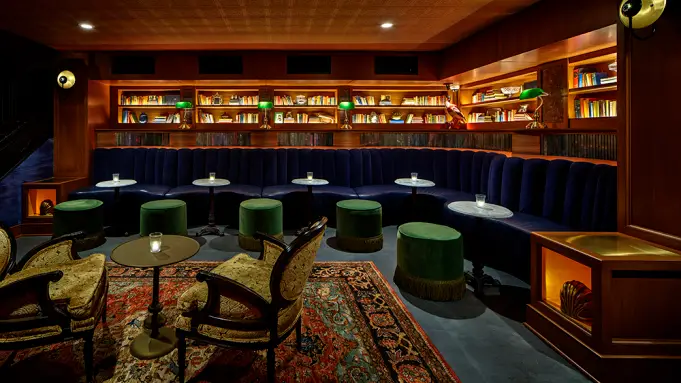 Irving Plaza can now adjust its configuration from a 1,200 standing-room only experience to an intimate 400-seat theatre to accommodate a wide-variety of performances. It will also feature a colorful array of distinctive private event spaces for hosting corporate events, filmings, product launches, fundraisers, and more. 
To kick things off right, over 40 shows are confirmed as part of the venue's grand reopening. Ashley McBryde will be the first artist to perform on Tuesday, August 17. Tickets will start going on sale on May 20 at 10 AM EST. 
A full list of performers are available on the venue's website and tickets for all shows will be available at IrvingPlaza.com and LiveNation.com. For more information visit on the renovations and upcoming shows visit Irving Plaza's website.
Upcoming shows at Irving Plaza

Aug. 17 – Ashley McBryde
Sept. 10 – Guided By Voices
Sept. 12 – Ben Folds
Sept. 11 – Colter Wall
Sept. 16 – J.I.
Sept. 20 – Middle Kids
Oct. 3 – Andy Mineo
Oct. 8 – The Struts
Oct. 10 – The Black Dahlia Murder
Oct. 15 – Lotus
Oct. 17 -Toadies & Rev Horton Heat
Oct. 19 – Kevin Gates
Oct. 21 – State Champs
Oct. 24 – Princess Nokia (Governors Ball Presents)
Oct. 25 – The Record Company
Oct. 30 – City Morgue
Nov. 5 – Armor for Sleep
Nov. 6 – JP Saxe
Nov. 10 – Ruston Kelly
Nov. 11 – Elder Island
Nov. 13 – Pouya
Nov. 15 – Jesse McCartney
Nov. 19 – Jelly Roll
Nov. 21 – Envy On The Coast
Nov. 23 – The Lemonheads
Dec. 1 – lovelytheband & Sir Sly
Dec. 10 – Juice
Dec. 18 – The Slackers
Dec. 19 – Lagwagon
Dec. 30 and Dec. 31 – Ripe
2022
Feb. 2 – Mother Mother
Feb. 17 – K. Flay
Feb. 25 – The Jungle Giants
March 10 – INHALER
March 11 – Knuckle Puck
March 18 – Relient K
April 2 – Moonchild
May 10 – Haken & Symphony X
May 21 – The Dead South