Guitarist and producer Cory Wong will head out on the road this summer with his new band, Cory and The Wongnotes. This will be their first live tour as a band.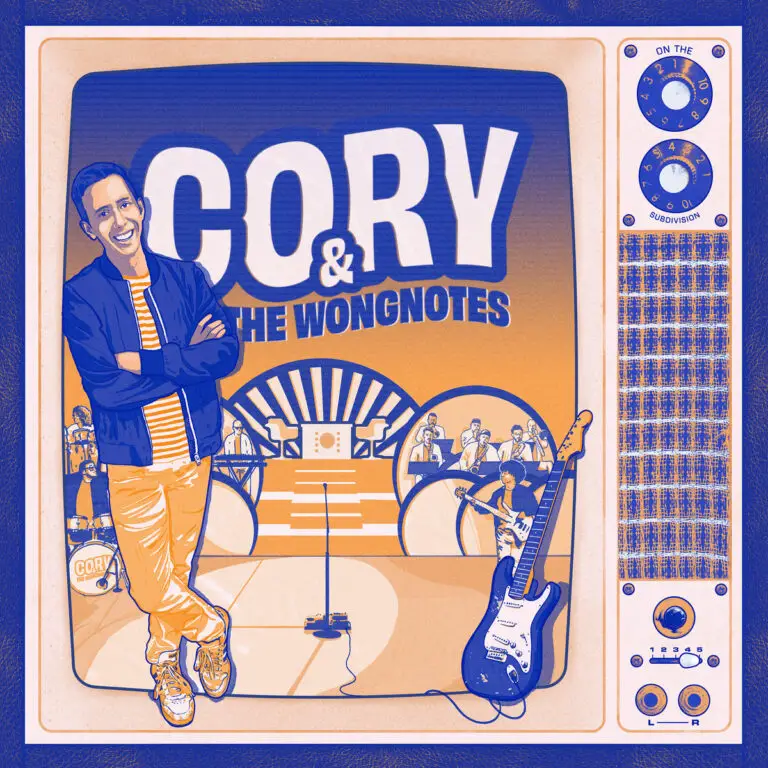 On stage, Wong will be accompanied by an 11-piece band that includes members from Hornheads, Stay Human, and featured vocalist Antwaun Stanley. This tour will be a follow-up from a YouTube series on Cory Wong's YouTube called Cory and The Wongnotes.
The eight episode Youtube series is a fun mix of a talk show, comedy sketches, and of course live music from their album Cory and The Wongnotes. They also have played live on The Late Show With Stephen Colbert alongside Eddie Barbash performing "Bluebird" from their new album.
This will be a national tour and they will be playing in Brooklyn February 4, 2022 at Brooklyn Steel. For more details and tickets, check out www.corywongmusic.com/tour
Cory Wong and the Wongnotes 2021-2022 Tour Dates:
NOVEMBER 2021
3 – Kansas City, MO
5 – Denver, CO
6 – Salt Lake City, UT
8 – Vancouver, BC
9 – Portland, OR
10 – Seattle, WA
12 – San Francisco, CA
13 – Los Angeles, CA
14 – San Diego, Ca
16 – Phoenix, AZ
19 – Dallas, TX
20 – Austin, TX
JANUARY 2022
26 – Columbus, OH
27 – Detroit, MI
28 – Toronto, ON
29 – Pittsburgh, PA
30 – Rochester, NY
FEBRUARY 2022
1 – Burlington, VT
2 – Boston, MA
3 – Philadelphia, PA
4 – New York, NY
5 – Washington, DC
7 – Charlottesville, VA
8 – Raleigh, NC
10 – Asheville, NC
11 – Atlanta, GA
12 – Nashville, TN
13 – Indianapolis, IN
15 – St. Louis, MO
16 – Des Moines, IA
17 – Madison, WI
18 – Chicago, IL
19 -Minneapolis, MN