Rock-and-roll memoirs are a hit-or-miss proposition. For every surprisingly thoughtful offering (think Keith Richards' Life or The Real Frank Zappa Book), there are a dozen that are nothing more than reams of gossip penned by the bystanders to greatness for a quick buck – the disgruntled roadies, groupies, ex-managers and -spouses and cast-off band members.  And even when they are authored by the musos themselves, they sometimes play up the sex and drugs and sacrifice a deeper discourse on the musicmaking, all in the pursuit of publicity and profit.
This brand of memoir proves two things. First off that the recall of many rockers is not to be trusted. This may be due to the substances they abused and/or their desire to rewrite history for a greater share of the spotlight. Second is that a shocking number of your favorites may be extraordinary musicians but not very deep thinkers, about the world around them and the society their work impacts.
Fear not because the new book from Jonathan Taplin, The Magic Years: Scenes from a Rock-and-Roll Life, is a true gem of this genre. It's a tome that transcends memoir to stand as one of the most clear headed critiques of the broad, quick changing American cultural revolution, from the socially-conscious folk era of early '60s to the democracy/artist battering digital world of today.
Taplin's extraordinary journey made him an active participant in many of the major cultural waves of the past half century.  He had a maddening sense of being in the right place at the right time so many times. But he also had the gifts to be a collaborator vital to the success of a multitude of the greats in their finest moments.
Taplin got his start in the summer before college working for legendary manager Albert Grossman. He rapidly ascended from glorified gopher for Grossman's early folk artists like the Jim Kweskin Jug Band to become tour manager and creative confidant for Bob Dylan, The Band, Judy Collins and more.  Along the way, he witnessed Dylan going electric at Newport, the birth of the legendary Basement Tapes at Big Pink, Joplin, Hendrix and Otis Redding's star-marking turns at Monterey Pop, Woodstock '69, The Isle of Wight Festival, The Concert for Bangladesh and The Rolling Thunder Review to name but a few.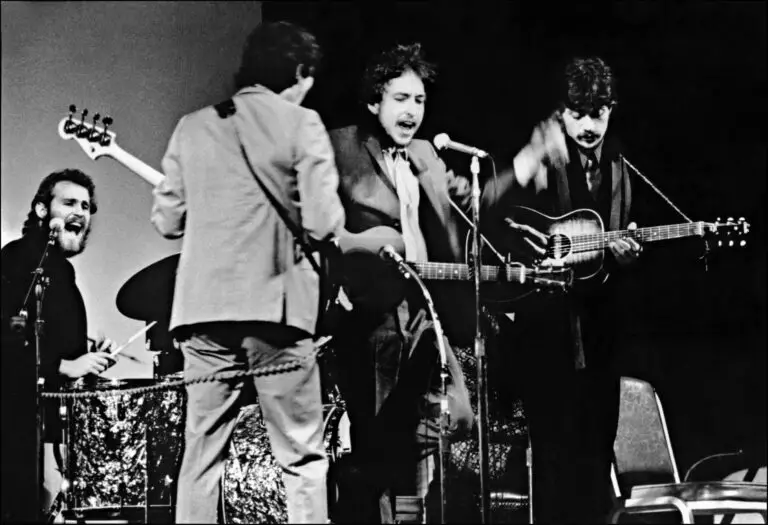 In the '70s, Taplin became a producer of major films like Scorsese's Mean Streets and The Last Waltz, To Die For and Wim Wenders' Until the End of the World.  By the '80s, he was an executive at Merrill Lynch spearheading mergers and acquisitions for media giants like Viacom. In the '90s, he launched the internet's first video-on-demand service. And in the new millennium, he has served as an astute critic of the impact technology and tech monopolies are having on culture, the livelihood of artists and democracy itself. In 2017, he authored what be the defining work in the arena, Move Fast and Break Things: How Facebook, Google and Amazon Cornered Culture and Undermined Democracy.
Those looking for backstage rock anecdotes and gossip will not be disappointed in Taplin's book.  He provides some new details on Dylan's electric debut at Newport and how a turn from weed to angel dust undermined Joe Cocker and his Mad Dogs & Englishmen tour.  There's also funny tales of how a hypnotist was needed to coax a seriously ailing Robbie Robertson on stage for The Band's Fillmore debut and how they launched a napping Garth Hudson on a weightless flight on their tour jet.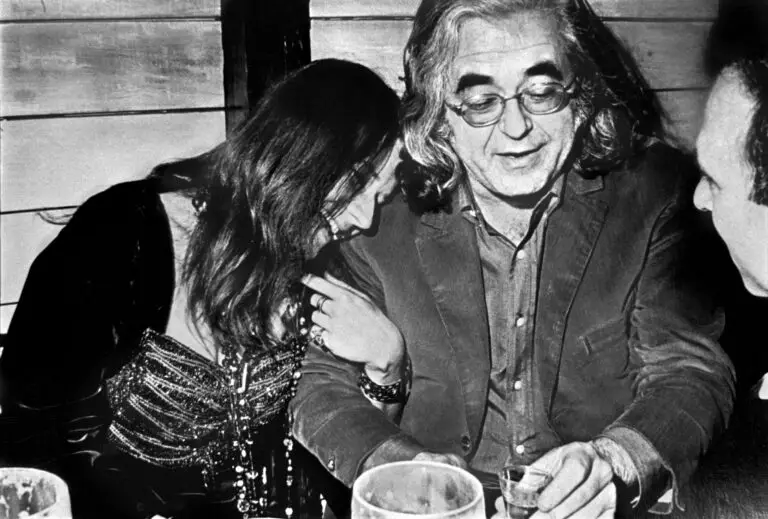 Taplin also reveals how the idea for the Concert for Bangladesh was hatched when George Harrison spent a night at his house in Woodstock, and his role at production manager for rock's first big fundraising concert. You also get a bird's-eye view of the Rolling Stones at their most dysfunctional – on the French Riviera keeping vampire hours while laboring over Exile on Main Street.  In this chapter, Taplin declined the opportunity to be tour manager but was the catalyst for rescuing renowned photographer Robert Frank from a life on welfare in Nova Scotia. He suggested the Stones bring Frank aboard to create the immortal album cover, then they decided to hire him to shoot the ill-fated 1972 tour documentary, C***sucker Blues (something so raunchy it still hasn't officially seen the light of day).  Also of note is how he helped save The Last Waltz by having his team use then cutting-edge digital technology to erase the cocaine rock poking in and out of Neil Young's nose during his performance of "Helpless!"
In his early days, Taplin was a true believer in the voting and civil rights movements, and in musicians as important messengers to further social justice causes.  When rock began losing its political edge, when hedonism won over idealism, he jumped ship into film.  He violated the first rule of producing by using own money to bankroll Martin Scorsese' first acclaimed feature, Mean Streets.  Between 1974 and 1996, he would produce 12 feature films including Gus Van Zant's To Die For with Nicole Kidman and Until the End of the World,  Wim Wender's prescient 5-hour sci-fi epic about technology addiction.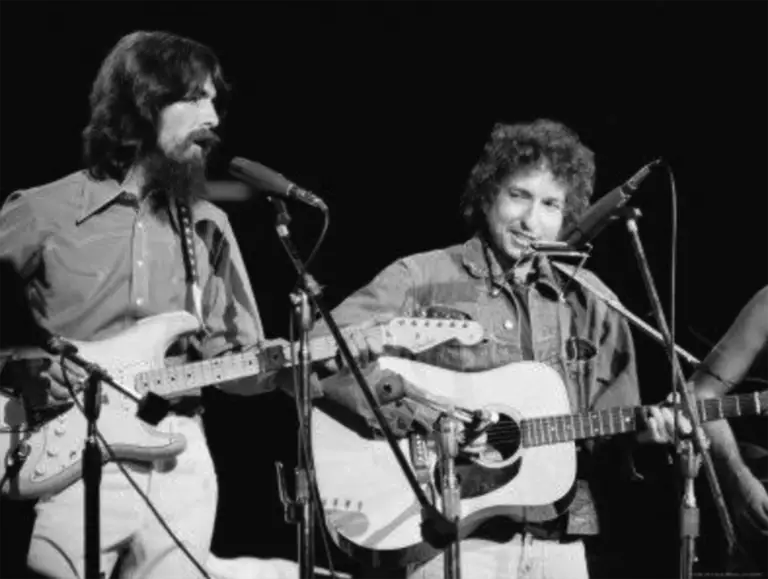 What really sets The Magic Years apart is Taplin's meta view and understanding of so many movements – in the arts, politics and how we have arrived at the tech monopolies of today, ones that are literally starving artists.  He shows the link between Dylan and The Band's experimental innovations plied in the basement of Big Pink with the birth of bebop, when Dizzy Gillespie and Charlie Parker created a new form of jazz in private afterhours jams in Harlem.  He connects A – Z to show how the medicine show gave birth to R&B then rock, and how the mob infiltrated the early music business to launder its monies and gave birth to major media conglomerates.  Also how the '80s Wall Street innovation, the creation of junk bonds, fueled the growth of monopolies and the right wing media complex that threatens democracy.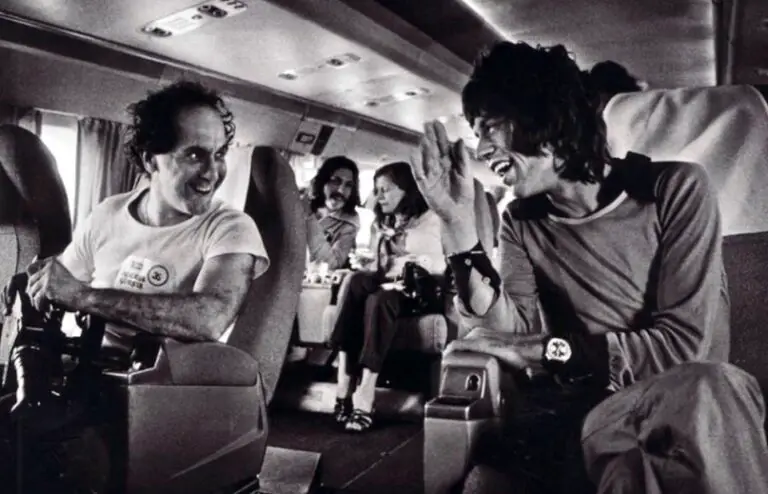 The Magic Years is both a rock memoir and a work of cultural criticism from a key player, someone who watched a nation turn from idealism to nihilism, from the worship of artists to tech tycoons, ones who are compromising the financial well-being of musicians and other creators and democracy itself. In the remarkable final chapter, Taplin offers a clear-eyed roadmap of how we got here and makes a convincing case for art's power to deliver us from "passionless detachment" and rekindle our humanism and belief in what can be.