Brooklyn-based rock group Toshio Band has released their new single "The Devil Is Chatting In My Ear," leading their second EP Lock Your Doors.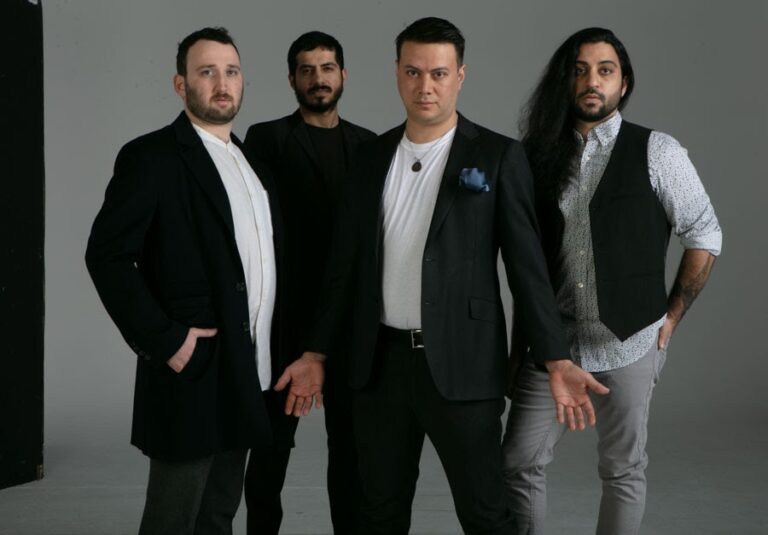 Consisting of frontman Tim Lavigne on the vocals and bass, Daniel Imana on drums, Nick Valle on guitar, Ben Deixler on keyboards and Brandon Garcia on percussion, all members of Toshio Band contribute vocally with a style reminiscent of alt-rock from the 90s and early 2000s. Their central themes come from ominous and dream-like films and literature. The band is influenced by legendary rock artists David Bowie, Tom Waits, Charles Mingus and Roy Orbison.
The new track "The Devil Is Chatting In My Ear" is the lead single from their second and forthcoming EP, Lock Your Doors. The EP has a neo-noir concept exploring a hero's journey through hysteria and gloom in an unforgiving world.  It presents themes of an anti-hero, prevalent in cinematic works from Quentin Tarantino, Jim Jarmusch and William Blake and with musical influences coming from The Pixies and Tom Waits. Lock Your Doors was mostly written and recorded during the pandemic and is a continuation of their debut EP A Splash of Blood that was released in 2019.  
Toshio Band dives into temptation and dwells in devilish places in "The Devil Is Chatting In My Ear." The song starts with distorted guitar sounds, immediately creating a feeling of chaos and getting into trouble. The line "The devil is chatting in my ear" is anaphoric and straight-forward, every time you hear it, you can imagine reaching a point of giving into doing something you shouldn't. The guitars settle and the beat becomes whimsical as Lavigne sings the line "What hath the night to do with sleep?" from the poem Comus by John Milton, which he added in to get a quote from the devil himself and to keep consistent the theme of mixing literature into the music. Then returning to chaos, the track leads you further into disturbance until it ironically ends back on the whimsical sound.
"The Devil Is Chatting In My Ear" will be self-released by the band on Friday, April 30. This is the first of many forthcoming releases for the band this year. Their second single "Cassandra" releases on June 4 by the label Spirit Charity. Lock Your Doors will be another self-release, coming out on June 25.