Nelson Odeon, a rustic music venue in Cazenovia, is closing after a decade of serving Central New York with live music.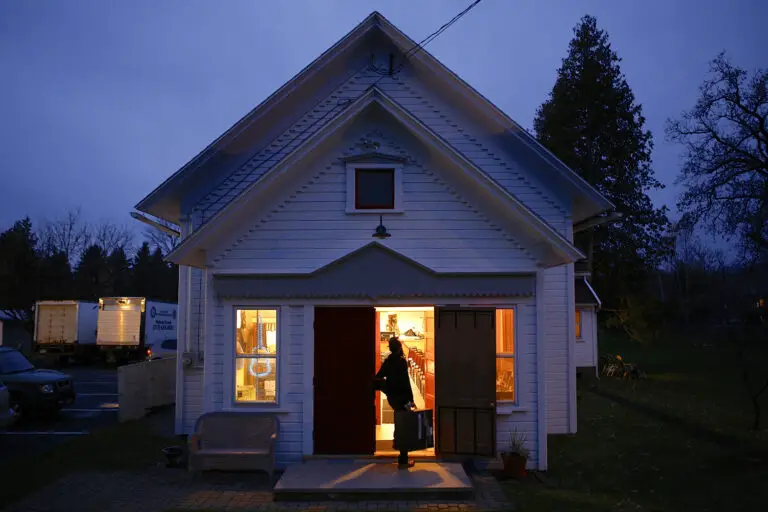 Before it became Nelson Odeon, it was Nelson Grange, until the building was purchased by Linda and Jeff Schoenfeld in 2009. They lived right by the building for about 30 years at the time of the purchase. When they first bought the venue, they weren't sure about what they would do with the space until 2011. Their friend Colin Nekritz along with their love for music convinced them to get into the live music scene. The building is almost 200 years old and the stage was built decades ago. 
Ever since its opening in 2011, the venue became a staple in the community, especially for music lovers. Nelson Odeon was a center to exhibit local, national and international artists right in the Central New York area. Some of the many musicians who performed on the stage include Beaucoup Blue, Stephane Wrembel, The Wiyos, Frank Solivan & Dirty Kitchen and more. They have hosted the Skunk Funk Festival annually since 2012. In the 10 years that the venue was active, shows were consistent and it allowed the community to come together.
Since COVID-19 put a strain on social gatherings and put a pause on live music events, Nelson Odeon's doors have been closed for a year. The Schoenfeld's just released a statement on the venue's website announcing that they have decided to discontinue operations there.
The pandemic's unpredictability has created financial damage that seems to be irreparable for them to control. The Schoenfeld's hope that whoever buys the building will continue the venue's legacy of live music performances.