National Geographic is hosting a virtual celebration for Earth Day Eve with performances from several artists in efforts to unite and inspire people to take action to save the planet.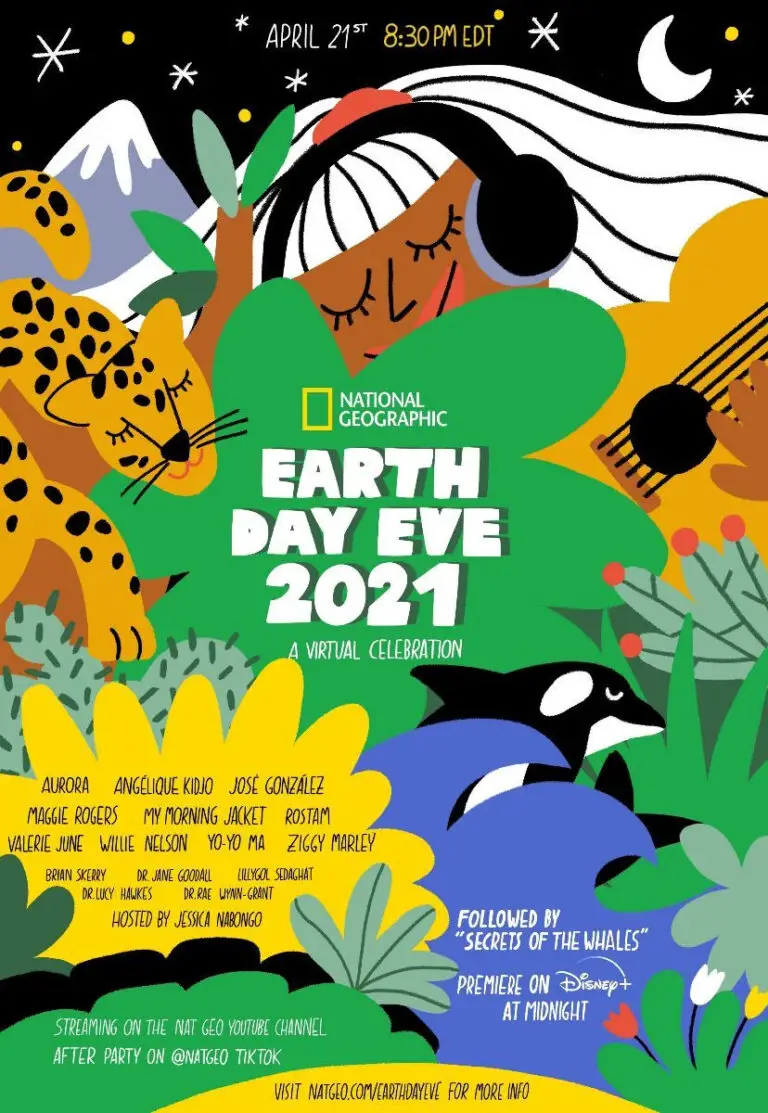 The virtual celebration is one of the multiple ways that National Geographic is offering to honor Earth Day. The Earth Day Eve celebration is the first event and has a star-studded lineup of musical guests ranging from different genres. Performers include, Angélique Kidjo, AURORA, José González, Yo-Yo Ma, Ziggy Marley and more. My Morning Jacket is going to premiere their new music video as well. These artists will be joining from places that are important to them to raise awareness and take viewers on a virtual journey.
Earth Day Eve 2021 is hosted by Jessica Nabongo who is a travel writer, entrepreneur and more notably the first documented Black woman to travel every country in the world. Viewers joining the virtual festivities will be introduced to some National Geographic explorers. There will be appearances from renowned ethologist and conservationist Dr. Jane Goodall, Dr. Rae Wynn Grant, Lillygol Sedaghat and Dr. Lucy Hawkes. National Geographic explorer and marine photographer Brian Skerry will preview the new Disney + series Secrets of the Whales. The Earth Day activities ends when Secrets of the Whales premieres on April 22 at midnight. Filmmaker and National Geographic explorer James Cameron is the executive producer and Sigourney Weaver is the narrator of the four-part series.
Along with performances from multiple musicians, there will be many announcements made and a virtual after party on National Geographic's TikTok at 10 p.m. EDT. House music DJ/producer and environmental scientist Jayda G will be playing a set with visuals from the new Disney + series Earth Moods. National Geographic has a new playlist on Spotify to embrace the Earth month. 
Earth Day Eve airs exclusively on National Geographic's YouTube channel and on their website on April 21 at 8:30 p.m. EDT. The celebration revolves around music's ability to unite everyone for the cause of protecting the environment.