The legendary Apollo Theater revealed its Spring 2021 programming and virtual events which includes the return of their highly favored programs.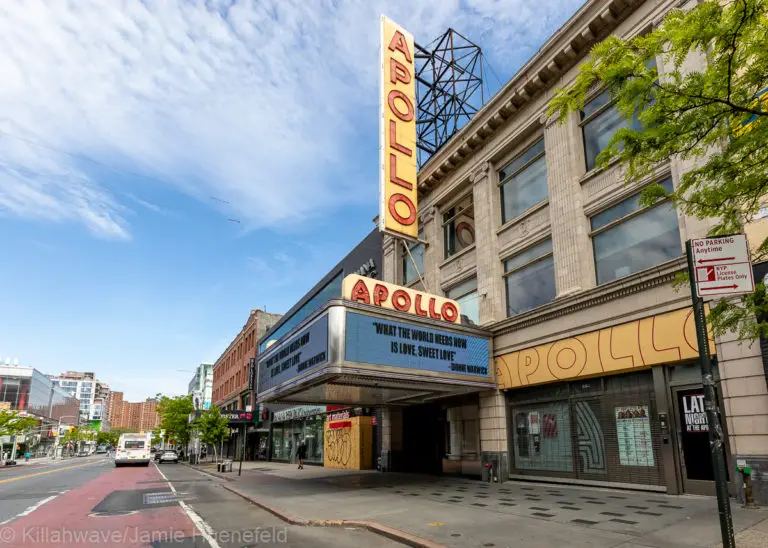 On Saturday March 20 and Sunday March 21 the Apollo Theater presents the fifth bi-annual WOW (Women Of the World) festival in collaboration with the WOW Foundation. The theme for this year's festival is "Black Women Transcending" and will consist of panels, workshops, performances and speakers. Some of the famous participants are awarding-winning actress Aunjanue Ellis, writer and activist Nikki Giovanni, co-host of The Talk and writer Elaine Welteroth and more. WOW: Teen Summit is also a part of the agenda focusing gender politics and its impacts on girls and women of color globally.
The Apollo Theater located in Harlem is a staple in Black entertainment and for the Black community. It was one of the first and few non segregated theaters that provided opportunities for Black performers in the 1930s. Their renowned contest Amateur Night began in 1934 where many legends and notorious artists began and launched their careers.
Some of the legends who began or performed at The Apollo are Ella Fitzgerald, Billie Holiday, Stevie Wonder, Aretha Franklin, James Brown, Gladys Knight and more. The Apollo is built on the foundation of music including genres like jazz, gospel, hip-hop, R&B, soul and more. However, its programming extends to different art forms such as dance, theater, and spoken word.
The Apollo is a non-profit presenter of different art forms and commissioner as they produce festivals, musical and dance works through initiatives dedicated to projecting the African American narrative. In 2019 they announced their first Master Artist-in-Residence with Ta-Naheisi Coates with a theatrical adaptation of his novel Between the World and Me. They are involved in many multidisciplinary collaborations with various organizations, some of which are featured in their programming for this Spring. 
More events are taking place for the spring programming. The Apollo Comedy Club: A Look Back on Laughter on April 2, celebrates the past comedic talents at the theater, features new upcoming comedians and is presented in partnership with Def Jam producer Bob Sumner. On April 3 Roc Nation's sibling band Infinity Song performs for Apollo Music Cafe.The Apollo Education Career Panel called Cinematography – Shifting the Looking Glass takes place on April 20.
Another Apollo Education Career Panel, FootPrint- Design and Creativity in Sneaker Culture, happens on May 6. Finally, on May 20 Apollo Film Presents: ImageNation's Cocktails & Sol Cinema is a collaboration with Harlem based company ImageNation, screening of Pan-African films with a reception consisting of a live performance or DJ and followed by a talkback.
Tickets and more information regarding these events are available on The Apollo Theater's website.