The LEGO Group has announced it's search for a Kid Creative Director for its new Kids Creative Studio. The Kids Creative Studio will be a platform for kids to show their art, their LEGO bricks creations, producing their own music videos expressing their personal style. The Kid Creative Director would join the creative team in the Kids Creative Studio. It would be led by kids and focused on showcasing and inspiring kids across the globe. This position would be great for a child who might have a passion for music and LEGO.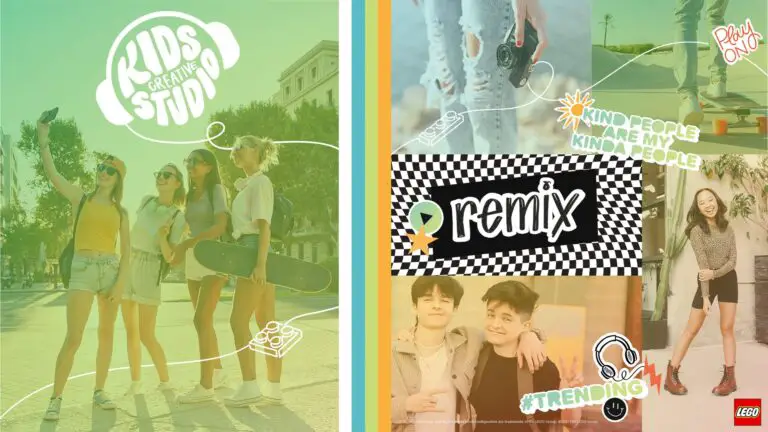 The role of Kid Creative Director is open to children aged 7-17. The child chosen will also get $10,000 to use towards their creative and educational endeavors. The child who wins the Kid Creative Director will join a team of well-known kid creators who make up the Kids Creative Studio, along with creative professionals from the LEGO Group and Universal Music Group.  Using LEGO VIDIYO™ and other creative tools, the studio will produce music videos, engaging content and a commercial that will launch this summer.
The Kids Creative Studio was inspired by LEGO VIDIYO which is a platform on LEGO's websites which gives playful and innovative music video maker experience to kids where they can design and celebrate kids creativity and passion for music.
Amanda Madore who is the senior brand relations manager at LEGO Systems, Inc wrote in the press release saying, "We're thrilled to be able to empower kids to keep doing what they've been doing the last year and truly honor this creativity. We've seen the ways kids are reimagining play and the innovative ways they interact with their peers. We believe now is the perfect time to celebrate this creativity by turning over the creative reins to them, recognizing and rewarding kids for being the true creative superstars they are."
Parents of kids ages 7-17 can apply by submitting a video of their child showing off their creative skills. Creative submissions are open to interpretation and the imagination of the individual but a parent or guardian must submit approval for the application. Submissions will be accepted from March 12 at 8am ET through April 19.
For more information visit the LEGO Kids Creative Studio website.