New Brunswick, NJ based, expressive pop rock band, Powerlines, announced their debut album with the release of their lead single "Sober," on January 28. Powerlines is composed of Deanna DiLandro as lead vocalist, Tyler Anderson as guitarist, and Nick Winship on bass.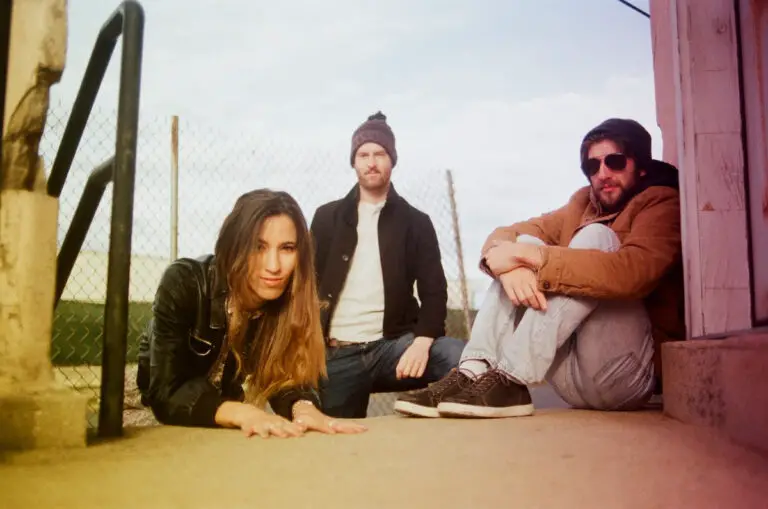 The lead single "Sober" delves into the entanglement of multiple fixations and the emotional struggle behind breaking away from them. With the work of deep bass and fuzzy guitar sounds, the track gives a sense of grooviness. In addition, DiLandro's powerful vocals make an energetic theme in a rather serious subject.
"Sober" was the first track to be shared off of the band's upcoming LP, all of this is temporary. Look out for Powerlines new album to be released in due time, on April 9. In today's climate of constant chaos, it can be difficult to sit back and be appreciative of the small things, especially in terms of life experiences that seem to occur in a blink of an eye. In an optimistic way, all of this is temporary highlights the difficulty, pain, love and acceptance of confronting ephemerality.
A Deep Dive Into Powerlines Album
Following "Sober," the second track, "Outside My Mind," builds an upbeat anthem. Both of these tracks utilize funk baselines, driving drums, and textual guitars. All of which create a high energy introductions to concepts of growth and never-ending change.
The album's emotional center, "Temporary," is a tribute to DiLandro's late mother. In contrast to lively opening tracks, Powerlines builds this sentimental piece with the use of a luscious guitar and a string ballad. This serves as a reminder to listeners that although loss and grief are inevitable, the knowledge that everything eventually transforms into something new can hopefully provide some comfort.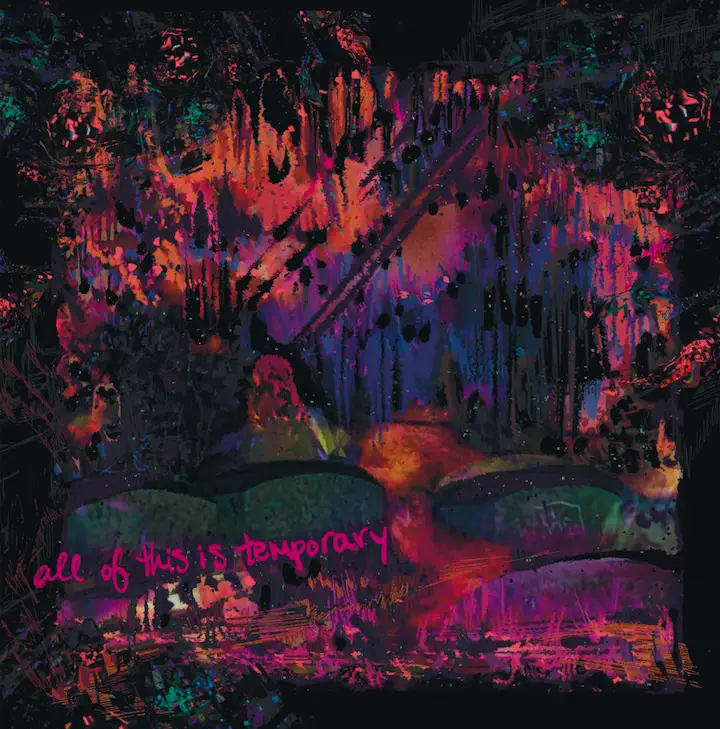 As all of this is temporary moves forward through its various auditory snapshots, a consistent yet electric tone is constructed. This can be heard on the track "Water," which contains flute and trumpet solos over a blues-rock guitar. Then, the pace begins to slow down again as the build of "Frames" deliberate the past and decay over time. Progressing with a mellow pace, "Being Is Strange" strips everything down to just an acoustic guitar. As the album is coming to a close, "Morris Street" brings the bands roots back with bouncing rock. Powerlines apply ongoing shifts from track to track to exemplify the wariness of the unknown.
Bringing up the tail end of the album is the liberating climax "Jet Planes" which gives off sounds of 90s alt-rock. This track serves as DiLandro's acceptance of "opening up to the unknown." Finally, a piano reprise of "Sober" closes all of this is temporary as it acts as a reiteration of the obstacles dealt with throughout each track. As Powerlines share this collection of stories, listeners can take away feelings of triumph, shared love, and a new embracement to the inevitable changes of life.
Listen to the lead single "Sober" on various major platforms here.