Judy Collins will perform at The Town Hall in New York City, on Friday, February 12. She is recreating her debut 1964 show from the very same stage, featuring music by Bob Dylan, Tom Paxton, and Billy Ed Wheeler, among others.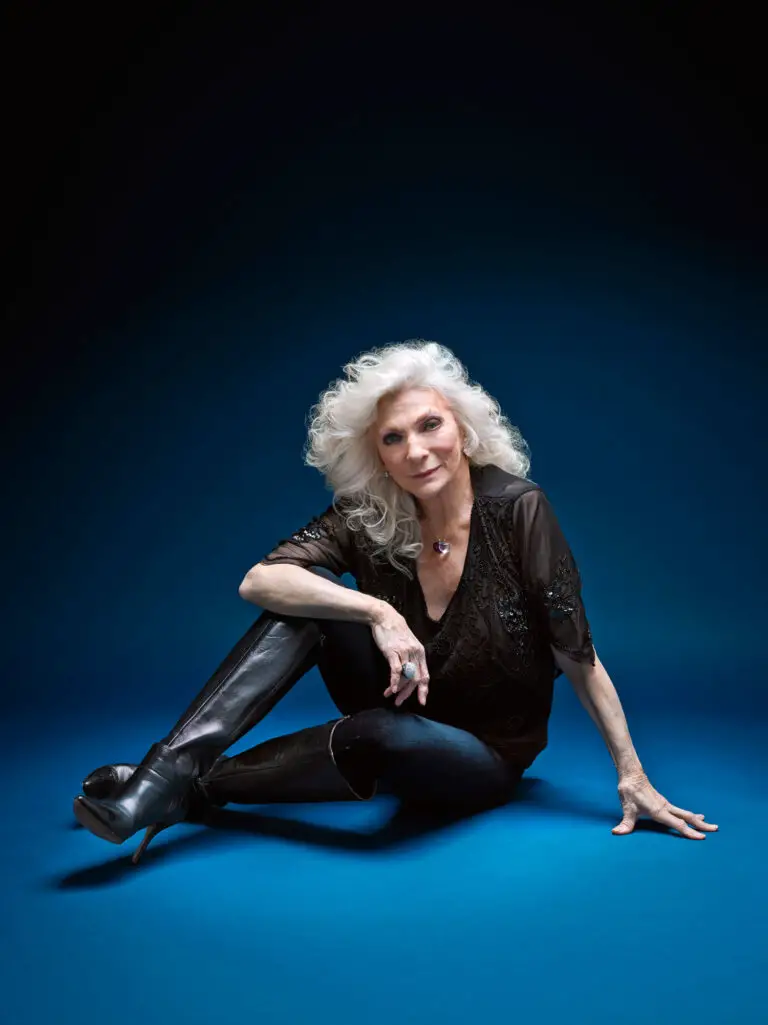 Collins, an award-winning singer-songwriter is known for her versions of traditional and contemporary folk standards, as well as her own poetically poignant original compositions. Her rendition of Joni Mitchell's "Both Sides Now" from her 1967 album, Wildflowers, has been entered into the Grammy Hall of Fame. Judy's intimate version of "Send in the Clowns" won "Song of the Year" at the 1975 Grammy Awards, and she has garnered multiple top-ten hits and platinum-selling albums.
Judy began her music career at 13 as a piano prodigy, but hard luck tales of folk revival music by artists such as Woody Guthrie and Pete Seeger drew her away from a life as a concert pianist. This path led her towards a lifelong love affair with the guitar and pursuit of emotional truth in lyrics.
Recently, Collins released the 2020 album Winter Stories, featuring critically-acclaimed Norwegian folk artist Jonas Fjeld, and masterful Americana band Chatham County Line. Collins was fêted by contemporary and classic artists, among them Rufus Wainwright, Shawn Colvin, Dolly Parton, Joan Baez, and Leonard Cohen, on the album Born to the Breed: A Tribute to Judy Collins.
Speaking about her concert performance on February 12 at The Town Hall, Collins said:
It was such a tumultuous time in the world. The Vietnam War was just rolling along, breaking into thunder and lightning and anxiety and pain. People were burning their draft boards cards, trying to get to Canada and facing up to going to Vietnam where many of them would die. Making this album and concert at The Town Hall – my very first solo appearance at one of the great concert stages in New York – was a relief and joyous event. It feels right to go back to the material and time period now with the knowledge and life lessons learned in 2020.

Judy Collins, recalling her debut performance at The Town Hall
Tickets are $40 and on sale now via Judy's website.