Milwaukee, WI based lap steel guitarist, Sean Williamson, is back under his alter ego Velocihamster, with the release of his sophomore album Balls to the Wall. Williamson, who also plays guitar in R&B Milwaukee based bands Shonn Hinton & Shotgun and The Bryan Cherry Band, decided to make the best out of the pandemic induced time-out, from touring and live performances, by focusing his time wisely in the studio with his signature Morrell SW Custom 6 Lap Steel guitar.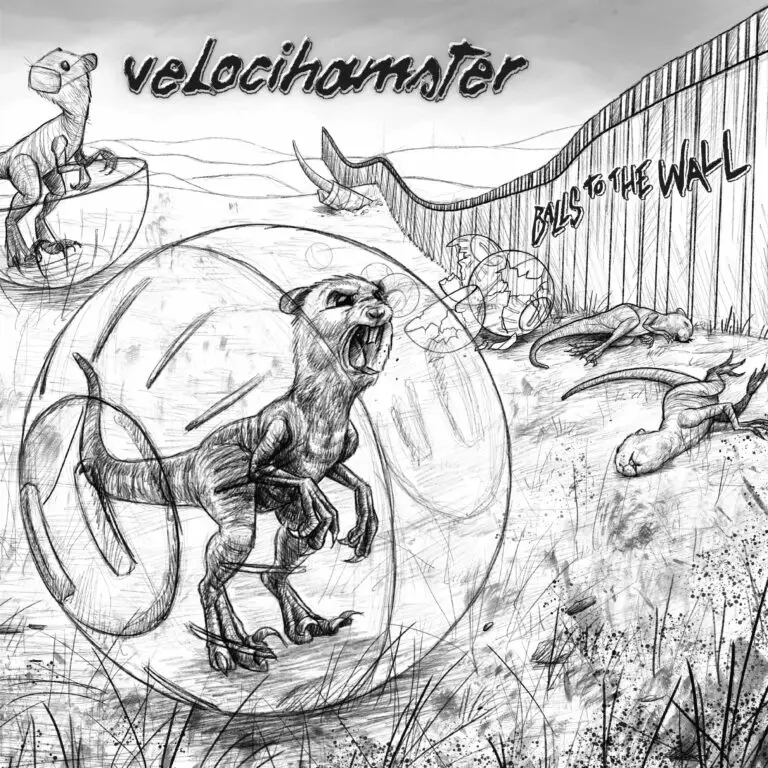 With contributions from talented musicians like bassist Matt Turner and drummers Eric Kummer, Chris Oelke, Sean Smith, Terry Jeanes Jr., and Matt Rhyner the Balls to the Wall album was born. As Williamson notes himself:
With a raging pandemic putting all musicians in purgatory, my idle lap steel has proven to be the 'devil's playground,' inspiring me to give this project the full attention it needed. The world needs more steel guitar superheroes and I hope this record can expose a new audience to its limitless potential.
Balls to The Wall is not representative of your Great Uncle Vern's taste of Steel Guitar stylings in his Country and Western collection. Williamson, a devotee to both Heavy Metal and Prog Rock, has followed in the footsteps of fellow pickers like Robert Randolph and Ben Harper and took an instrument that is classically known for its deep country roots and made it rock. There are no fluffy ballads or love songs on this instrumental juggernaut, just straight up in your face high energy music that has been self-categorized by him as "slidecore."       
The glorious result is a nine track LP that is comprised mostly of original material penned and produced by Williamson, and additionally features two classic covers including a heavy metal interpretation of surf rock legend the Dick Dale's "Misirlou" (made famous by Quentin Tarentino's 90's classic Pulp Fiction) and Phish's jam band classic "First Tube," which was featured on their ninth release Farmhouse back in May of 2000. Both renditions due justice to the originals and have been masterfully reimagined and given the "slidecore" treatment by Velocihamster.
Williamson's lap steel is most definitely the star of the show on these tracks, but both tunes are additionally supported by some great musicians including Chris Oelke's bombastic percussion on "Misirlou" and Paul Kneevers' organ accompaniment on "First Tube" which elevates the jam track to the next level. It should be noted that even though there was a large roster of different players accompanying Williamson on Balls to the Wall, the record is still an exceptionally cohesive work that never suffers from a deficincy in musical talent or spotty production work.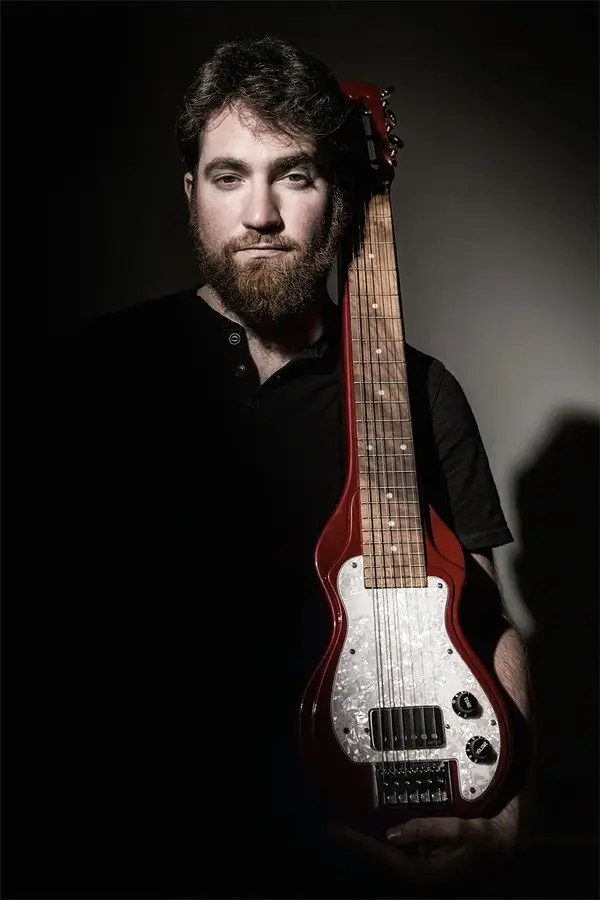 This level of craftmanship is also evident on the album's fourth track "Fall," an original by Williamson, which highlights his playing and production skills. The layered and distinct guitar parts elicit a feeling of a musical melee between opposing forces, that clash and eventually crests to a natural climax by the end of the song. Another notable original by Velocihamster is "Bury," the sixth track on the Balls to the Wall LP. Williamson jumps right into action with a psychotic sitar sounding intro which grace the beginning bars of the tune which will eventually transition into a middle eastern influenced sonic journey, featuring a heavy dose of fantastic percussion showcasing the double kick bass drum.
Although the recent pandemic has had an awful effect on the music industry in general, one silver lining in the whole COVID-19 nightmare is that the break from the grind of touring and performing has provided an opportunity for talented musicians like Sean Williamson to be able to concentrate on their craft and create some incredible music. Like Jeff Goldblum's character Ian Malcome so aptly states in Steven Spielberg's classic 1993 film Jurrasic Park, "Life finds a way."  Williamson, with his passion project Velocihamster, has been able to do just that by taking life's lemons and creating heavy metal musical lemonade.
Velocihamster's Balls to the Wall is now available on digital formats via Born Free, Then Caged Music & full length vinyl LP shortly thereafter.
 Key Tracks: Fall, Bury, First Tube, Misirlou