written by Matthew Romano
Mikaela Davis has put the Flower City in Upstate New York on the map as a region where the harp and its sound has spread from Rochester to across the world. The last time we spoke to Mikaela was back in 2012 and was anticipating on what the future would bring for her. She took some time with us in the beginning of 2021 to talk about her past, present, and future music experiences in New York State.
The harp has been known since antiquity in Asia, Africa and Europe, dating back at least as early as 3000 BCE. The oldest description of a harp can be seen in the wall paintings of ancient Egyptian tombs in the Nile Valley. In the Americas, harps are widely but sparsely distributed, except in certain regions where harp traditions are very strong.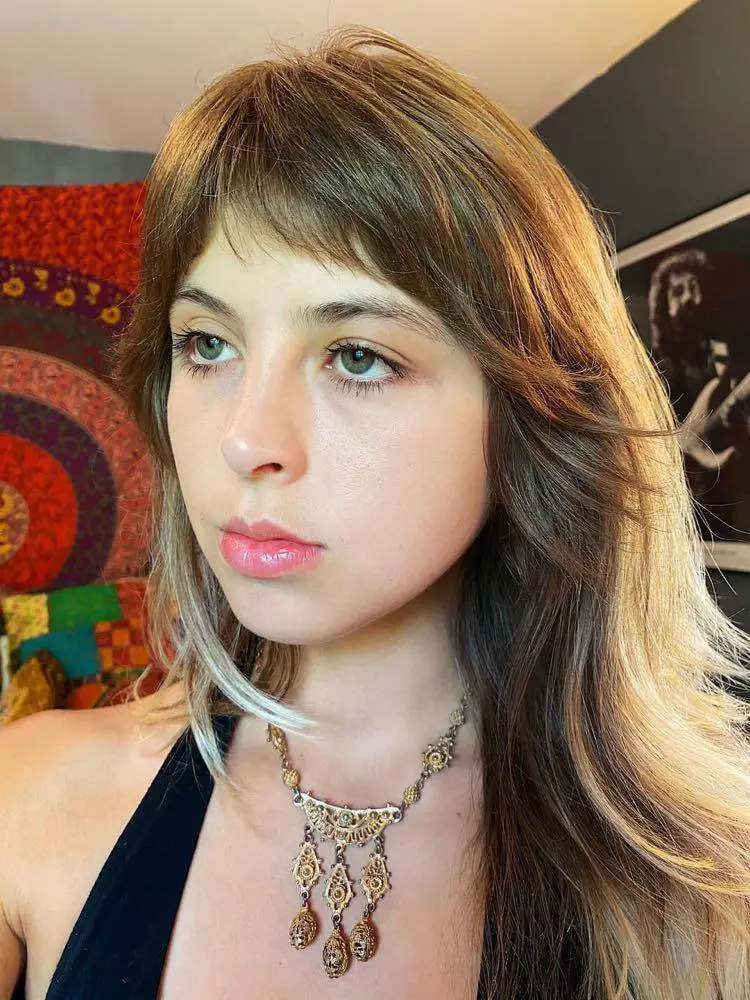 Matthew Romano: Who was involved in your musical education for the harp in New York State?

Mikaela Davis: Cynthia Andrews, who just retired this past year, she started me on the harp at Penfield School District in Rochester. I think Penfield is the only public school in Rochester that offers harp, then private lessons with Grace Wong who was the principal harpist in The Rochester Philharmonic Orchestra. I joined the Rochester Philharmonic Youth orchestra, that toured Canada and Europe. Then I went on to college at SUNY Potsdam to learn under Jessica Suchy-Pilalis at Crane School of Music.

MR: Are there any live music experiences in New York State during that time that stood out, that influenced you?

MD: Well, I remember in High School I used to ask for a Jazz pass for Christmas every year. Me and my high school buddies would go to every show at Rochester Jazz Festival we could, from 2007 to 2011. I've gone to so many concerts at this point they all blur together. At Mountain Jam 2016 where I sat in with Marco Benevento, Wilco played, after seeing them for the first time it confirmed that this is my favorite live band, it was the best live show I have ever seen."

MR: Tell me about your history of the collaborations with Marco Benevento over the years?

MD: A friend of mine, who has a recording studio in the Catskills, where Marco lives, had passed my info along. Then he had me go open for him solo on the West Coast for some dates. That was where we met. My first time playing at Levon Helm Studios was with Marco. We're really good friends, my band and his band and his family. We always play a couple shows together every year, I love hearing from Marco to play a show and it's great, always a fun time. We joke about going to his studio to record a country record. It was his choice to cover David Bowie's "Heroes" and to hang out at Mountain Jam to have me sing on it.

MR: How did your first collaborations with Bob Weir and Wolf Brothers come to fruition in Syracuse at The Landmark Theater and in Buffalo at Shea's Performing Arts Center?

MD: Someone sent a live video of my band covering "Down by the River" by Neil Young in London to them and said, hey this harpist is cool she should guest with Bob. The Wolf Bros usually have friends sit in with them from around the world and they didn't have anyone scheduled for Syracuse. That's how it happened, being at the right place in the right time I suppose.
MR: How did you land on the song selections for the set?

MD: Bobby wanted me to play on "Birdsong," I suggested "China Cat" into "I Know Your Rider," and "Wharf Rat," maybe. Yea, then last minute I suggested "Down by the River," three days prior they said Bobby hasn't done that before, let's do it. So that was really magical, really fun. That was probably my favorite sit in, even though I was so nervous to play with these legends, Don Was, he's incredible and Jay Lane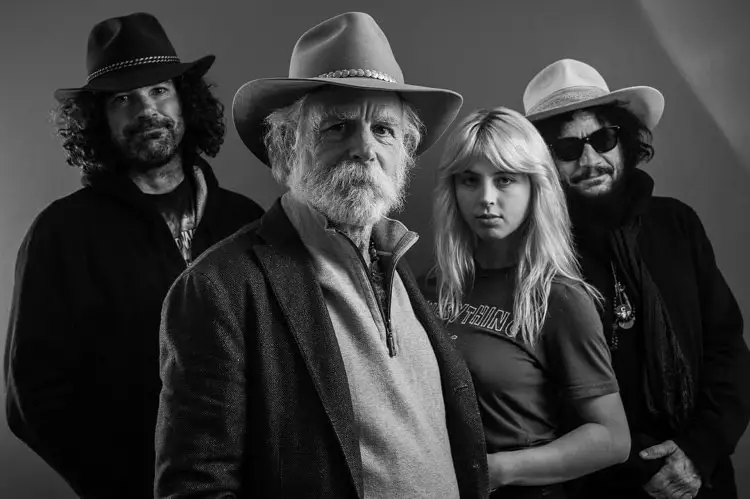 MR: Was the second encore at Landmark where you all did "Ripple" planned?

MD: No, he threw that one at me, "lets go do 'Ripple,' come on", he does that every time I sit in with him. "Hey I want you to play on this too," so I have to be ready. Cian McCarthy, my band mate, who's a massive Dead fan, helped me learn all these songs inside out and assisted me in the back with the chord changes

MR: Hearing your harp on the song "Peggy O," a cover of an old Scottish ballad from 1644 that the Dead made popular inside the Shea Theater in Buffalo,. really made that venue come alive with art and history
MD: That's great, that was magical too, I forgot about singing "Peggy O" with them.

MR: Did these collaborations help influence you and Southern Star to cover the Live/Dead 69′ Album in October of 2019?

MD: Oh yea definitely, that's why we chose to do it , learning Live Dead was really fun and difficult, we rehearsed like twice a week for a month because we really wanted to play through like the record with no stops. It gives me so much respect for that band, they were really innovative and incredible in what they were doing. I think "Feedback" was possibly my favorite.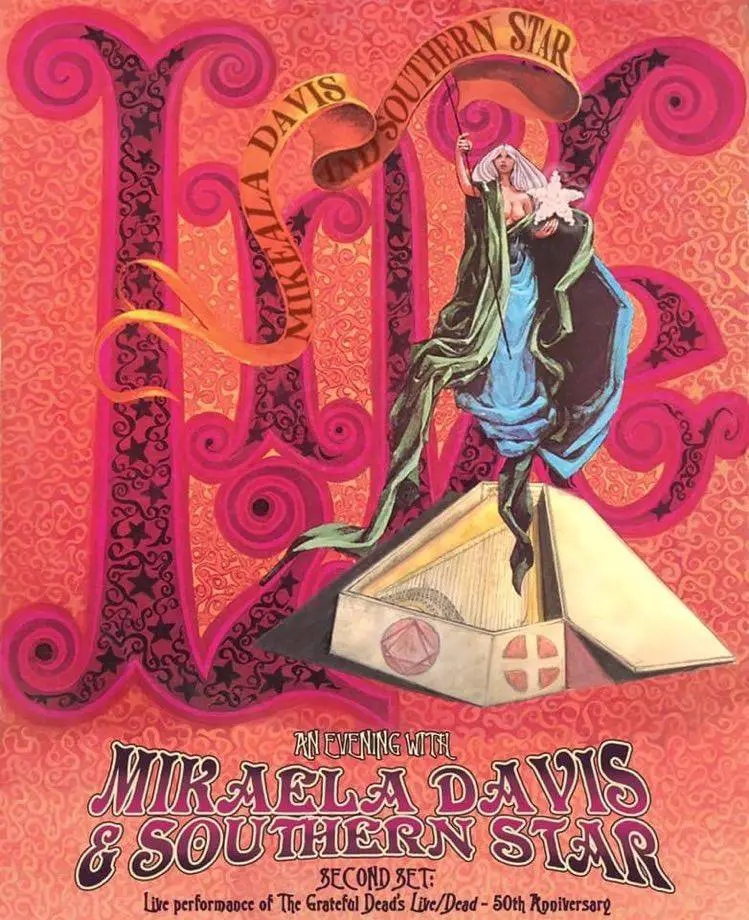 MR: You and Southern Star stayed at Stone House Cottage on Oneida Lake in Summer of 2020 for a recording of "Cumberland Blues" How was that experience?

MD: There was five of us in this tiny house, we rented it and hung out on the lake, played music and did psychedelics. We just played that live with two microphones and recorded it for an Australian Radio Show for the 50th anniversary of Workingman's Dead.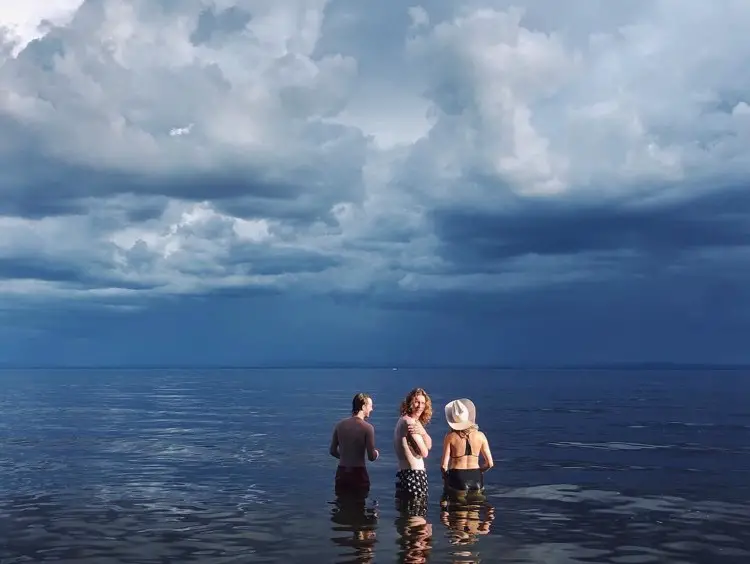 MR: In Summer of 2019 you were in attendance for The Particle Kid, Lennon-Claypool Delirium, Flaming Lips Concert at Saranac Brewery in Utica, NY between Southern Star shows that also had Krist Novoselic from Nirvana in the crowd, any cool takeaways from that night on the town?

MD: That was honestly one of the most magical shows I've been to in a while, My friend Jake Engalls is in the Flaming Lips so we got to hang out, I've often collaborated with him for his solo band "Spaceface" A quick Hey thank you for being you was said to Krist Novoselic. Sean Lennon and I exchanged information and I was going to play with him for a residency he was planning at The Stone in New York City that unfortunately got postponed due to the pandemic

MR: You started 2021 with a show at Caffe Lena in Saratoga Springs where Bob Dylan played in 1960, isn't your harp named Luna?

MD: Yea , I named her Luna when I was a teenager, I guess I named her that because she comes alive at night

MR: You debuted new material that night that came from a Seven day songwriting session with the band Rubblebucket, I think "The Pearl" was a standout as a musical analogy on what's going on with the world inspired from a story by your Aunt Julia who referenced the dirty muck that we are all kind of stuck inside America right now
MD: Oh thank you, Yea that's what I thought when my Aunt was talking to me about it , and she's been wearing her pearl earrings a lot so, I truly believe ya know something great can come out of terribleness, I suppose if an oyster can make a pearl, so can we.
MR: At the end of the Caffe Lena Show you said " I feel alive again, well see ya again soon, cheers" What's on the horizon for 2021?

MD: I am hoping to make a record with my band, actually not hoping we're going to do it. we're going to make a record this year, we have enough songs and basically just trying to figure it out to do it remotely or safely gather and find a spot to record

MR: Marco Benevento or Sean Lennon's studios in the Hudson Valley could be a great spot or maybe even with the virtual options you can gather a group of friends remotely for a cover of Talking Heads "This Must Be the Place"

MD: Yea great tune, well have to keep that in mind, yea well anything is possible that's for sure, it's a new age