Dix Hills, Long Island native, Brandon 'Taz' Niederauer, took to the national stage on Sunday, January 24, performing the "Star-Spangled Banner" ahead of the AFC Championship game in Kansas City, Missouri.
The 17-year old guitar phenom was invited to play before the Buffalo Bills and Kansas City Chiefs duked it out on the field, for the chance to go to the Super Bowl.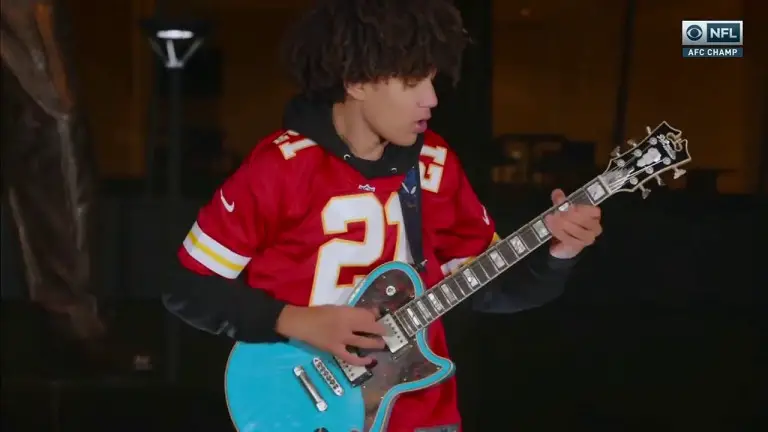 Taz took the moment to do what he does best – shred guitar. Jaws dropped as Taz took all of 102 seconds to perform the Francis Scott Key tune. Taz set the bar high for Eric Church and Jazmine Sullivan, who will perform the "Star-Spangled Banner" together at Super Bowl LV in Tampa Bay, FL on Sunday, February 7.
Brandon still walks the halls of his Long Island high school, East Half Hollow Hills, which congratulated Taz on Facebook for his trip to the national stage. In 2015, Brandon notably starred on Broadway in Andrew Lloyd Weber's musical "School of Rock."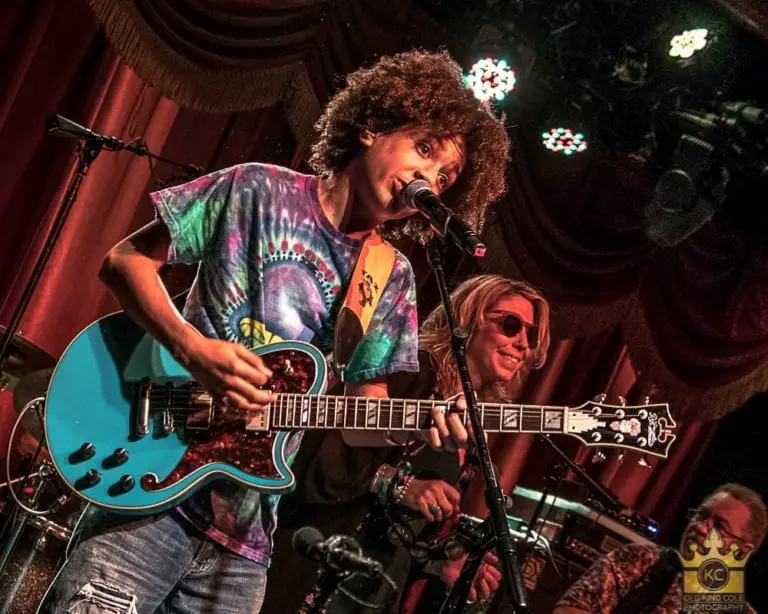 Acquiring the nickname "Taz" from a music teacher who said that Brandon's fast guitar playing reminded him of the Tasmanian Devil from Looney Tunes cartoons, Brandon has also appeared many times on television, include "The Ellen DeGeneres Show," "The Late Show with Stephen Colbert," "Good Morning America," and "The View."
Brandon cites his father's record collection as a major influence on his playing, particularly albums by Jimi Hendrix, Frank Zappa, the Allman Brothers Band, Eric Clapton, and many more.
Taz has also performed the National Anthem at Cubs games at Wrigley Field as recently as 2019.