On Jan. 19 Rough Trade NYC announced that they are closing and moving from their location in Williamsburg this spring to a different place in New York later this year.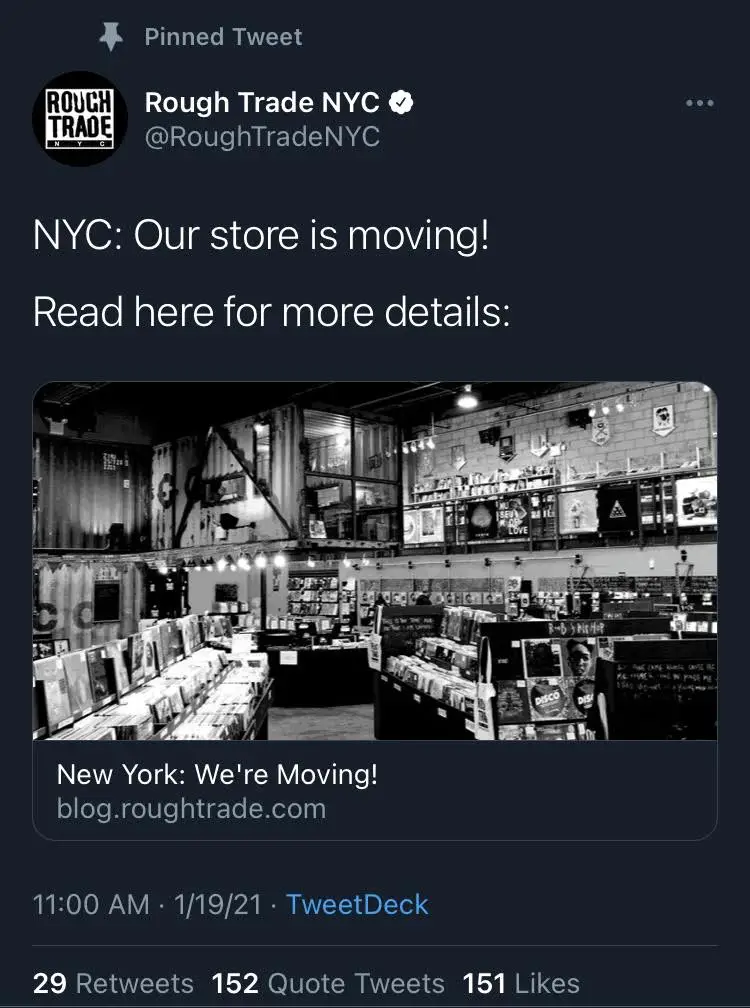 Rough Trade is a mainstream vinyl store as well as a venue for concerts. They are the only location for the company outside of the UK. The store opened in Brooklyn in 2013 and the venue was in partnership with the Bowery Presents. This was an essential place for music lovers from all over to gather and enjoy the art. It was more than a record store, it was a place to enjoy performances from artists of different genres. Artists such as Sza, Halsey, Tinashe, and several others performed there. There weren't just individual performances, many annual events took place as well.
These gigs and events will no longer occur due to the relocation. Rough Trade's concert venue will not be reopening due to this change. The COVID-19 pandemic is responsible for this decision since it has limited the ability of people to gather at live music shows. While the store reopened in June last year, the pandemic caused cancellations of scheduled and upcoming concerts at Rough Trade. Refunds will be made automatically to people who have purchased tickets online or by phone, and the box office will be open certain days for those who purchased them in person.
The future of the store will be dependent on selling vinyl due to the increased demand for them during this time. The switch to a virtual world is also a factor in the decision as it is a new reality and is causing online sales to boost. When Rough Trade NYC closes its doors before relocating, all sales will be made on its website. The announcement for the new location is happening in the summer.