Owners and operators of the annual Cobblestone Live Music Festival and Buffalo Iron Works, Josh Holtzman and Grace Vesneske, announced the launch of their "full-scope' production company, Twenty6 Productions.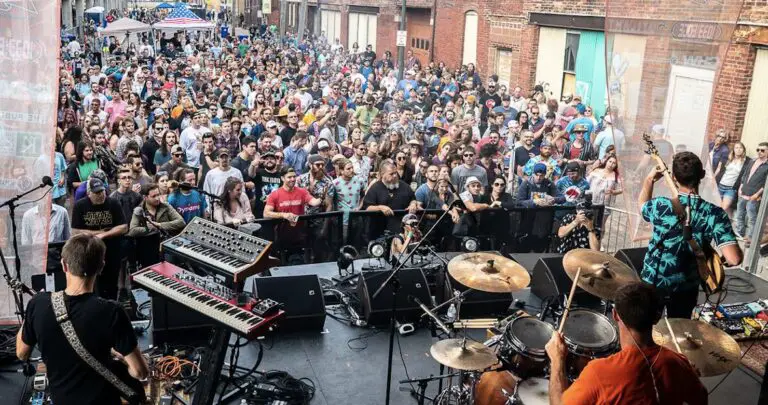 Holtzman and Vesneske developed the company after two decades of working in the music and hospitality idustry all over Western New York. Their experience has lead them to create Twenty6 and operate any venue, however big or small.
According to a press release, Twenty6 Production's resume possesses a myriad of events, from pandemic- inspired, drive-in concerts at two locations to private parties and small weddings. Before the pandemic, they held many music events, nonprofit gatherings and more.
There's no event we can't take on. From private parties to nonprofit gatherings to large-scale music festivals, we've done it all and know how to navigate any situation. Surrounded by some of the industry's best, both Vesneske and I feel incredibly optimistic about what the future holds for Twenty6 Productions

Co-founder Josh Holtzman
Twenty6 Productions will run numerous services for clients, including event management and logistics, event budget development, food and beverage management, venue event management, event staffing, marketing, branding , and talent buying.
The company will work with anyone, including purveyors ranging from festivals, restaurants, concerts, non-profits, corporations, and the privately-owned sector.
In a Facebook post, the company states that they will provide "every event with the highest standard of professionalism."
About a year ago, we started throwing around the idea of starting our very own event production company. If you know us, you know our passion lies in creating memorable experiences for those around us. Global pandemic? No problem, we'll bring our community drive-in concerts! And just like that, Twenty6 Productions was born, right before our eyes.

Twenty6 Production's Facebook page
For more information, follow Twenty6 Production's social media pages.