The second week of Trey Anastasio's The Beacon Jams served to be even more jam packed with surprises than the first week, including a string quartet joining in, and one of the most beautiful versions of "Divided Sky" you'll ever hear.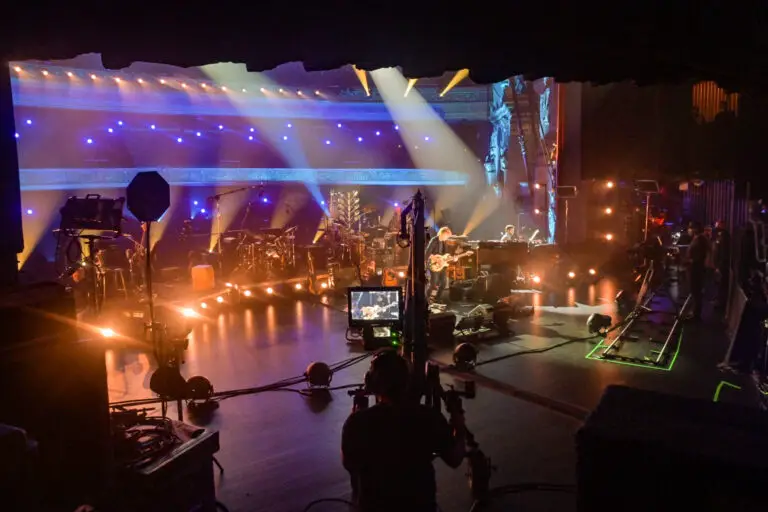 Once again, the live streamed performance from New York City's Beacon Theatre we available free via Twitch, with donations encouraged to The Divided Sky Fund, which focuses on delivering quality care and compassionate treatment for those battling addiction, through Phish's WaterWheel Foundation. On this night, the goal of $100,000 was surpassed roughly 100 minutes into the performance (9:41PM ET), with Anastasio sharing his experience on the road to sobriety, and the plans to open an addiction treatment center in Vermont.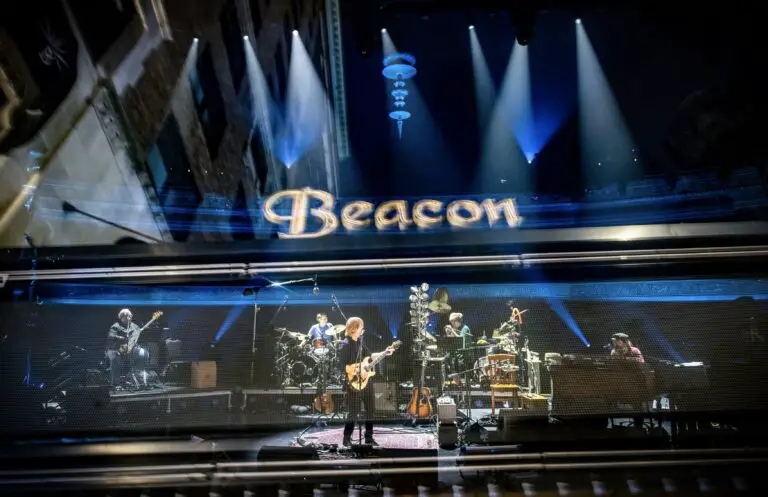 The night began as it did last week with familiar faces from Trey Anastasio Band – Tony Markellis on bass, Russ Lawton on drums, Ray Paczkowski on keys and Cyro Baptista on percussion. Cyro dove into his cache of percussion to create bird call noises preceding the show opening "Gotta Jibboo."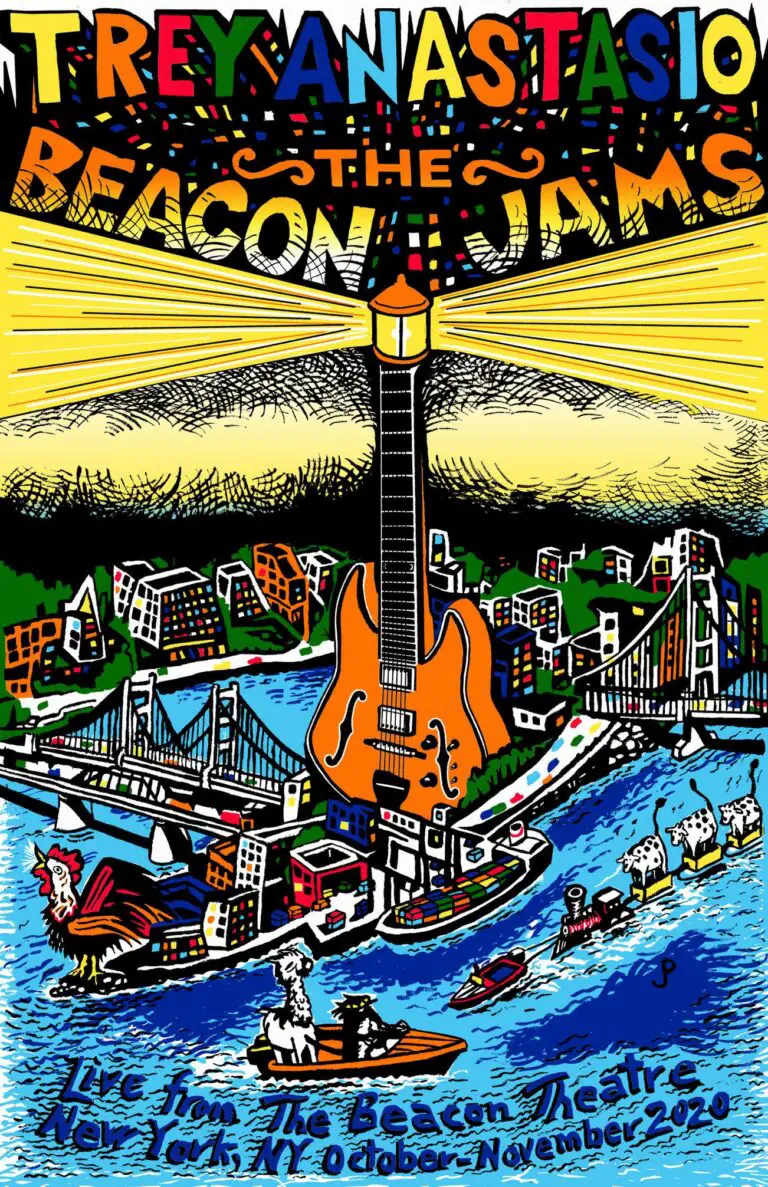 After "Undermind," which Trey said held the secret of the universe, was the world premiere (and a college try) of "Evolve," one of Trey's quarantunes, which quickly showed huge potential for both Trey Anastasio Band and Phish versions in the future. Trey was then joined only by Jeff Tanski for "Divided Sky," which stands as one of the all-time great versions. The pair together performed the entire composition flawlessly, with Tanski getting a round of applause from the band after, and likely from many at home.
The first ever live performance of "Sigma Oasis" since the release of Sigma Oasis followed, a rousing number despite containing the now errant 'take off your mask' lyric. "Back on the Train" was nicely accented by Cyro's train crossing sounds and shakers, and led into an enthusiastic "Ocelot."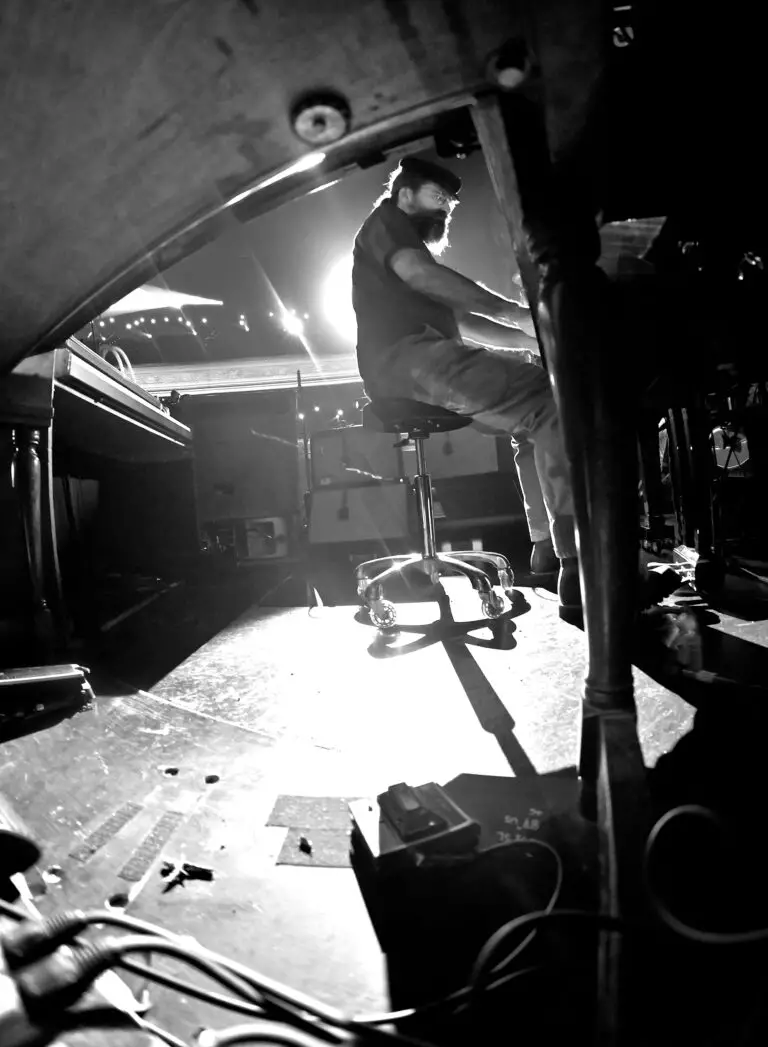 Prompted by a fan comment in the stream, Trey took a few moments to opine on what we are experiencing during this time, remarking that this was "Just another chapter, a big wave crashing in the ocean … and we're gonna surf with it a little bit." While he was talking, a string quartet took the stage, later dubbed "The Rescue Squad Strings," Trey clearly having memories of being stuck 40 feet above the stage this past New Years Eve. String members tonight included Anja Wood on cello, Maxim Moston and Katie Kresek on violin, and Rachel Golub on viola.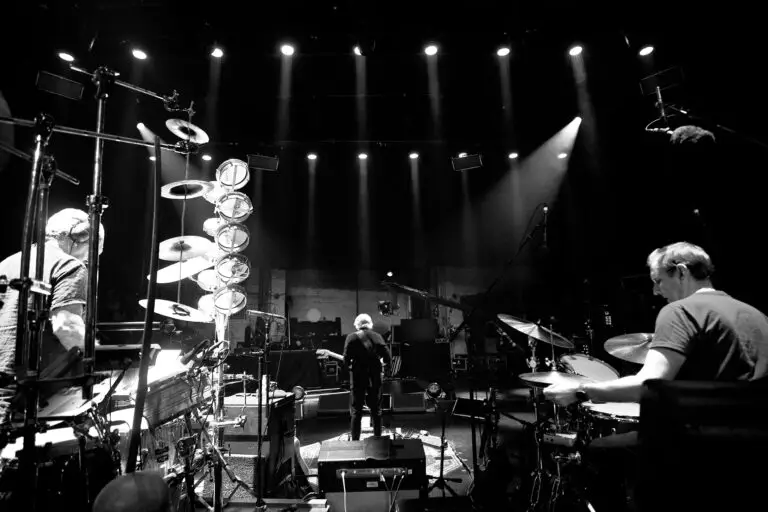 Over the second hour of this week's Beacon Jams, the quartet added depth and beauty to "Strange Design," "Water in the Sky," the quarantine track "Greater Good," "Greyhound Rising," and the first ever "Wolfman's Brother" with string accompaniment plus Lawton and Baptista adding in subtle percussion, and Trey introducing the four classical musicians over the ending of "Wolfman's."
"No Man in No Man's Land" was arranged well for this TAB configuration, and had Trey remarking afterwards that Tony was an absolute beast on the Phish jam-vehicle, but jam of the night honors go to excellent "Plasma." To close the set, Cyro added in some creepy 'Poltergiest' sounds at Trey's request, which fit perfectly as they segued into "Ghost."
Next week Anastasio returns to The Beacon Theatre with more surprises surely in store.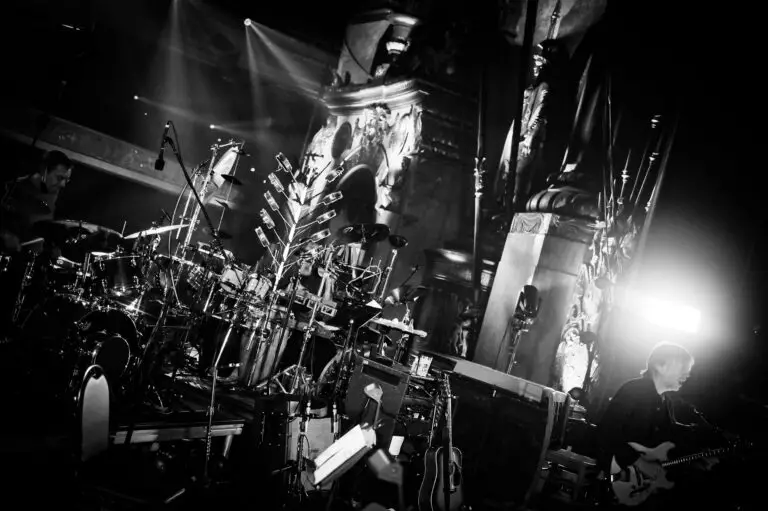 Setlist via Phish.net
Setlist: Gotta Jibboo, Undermind, Evolve [1], Steam, Divided Sky [2], Sigma Oasis > Back on the Train, Ocelot, Strange Design [3], Water in the Sky[3], The Greater Good [4], Greyhound Rising [5], Wolfman's Brother [6], No Men In No Man's Land, Miss You, I Never Needed You Like This Before [7], Plasma > Waste, Ghost [8]
[1] Debut.
[2] Only Trey with Jeff Tanski on piano.
[3] Only Trey acoustic with The Rescue Squad Strings.
[4] Debut; only Trey on vocals (no guitar) with The Rescue Squad Strings.
[5] With The Rescue Squad Strings.
[6] Trey acoustic with The Rescue Squad Strings.
[7] TAB debut.
[8] With Trey quoting a line from Poltergeist in the intro.