Sonia De Los Santos, a Mexican born artist who now lives in New York, has released her new single "¡Fiesta, Fiesta!" Sonia De Los Santos wrote the song as a celebration of life and a thank-you letter dedicated to all the people who have inspired her musical journey. The release date of "¡Fiesta, Fiesta!" coordinates closely with Hispanic Heritage Month in the U.S. that runs from Sept. 15 to Oct. 15.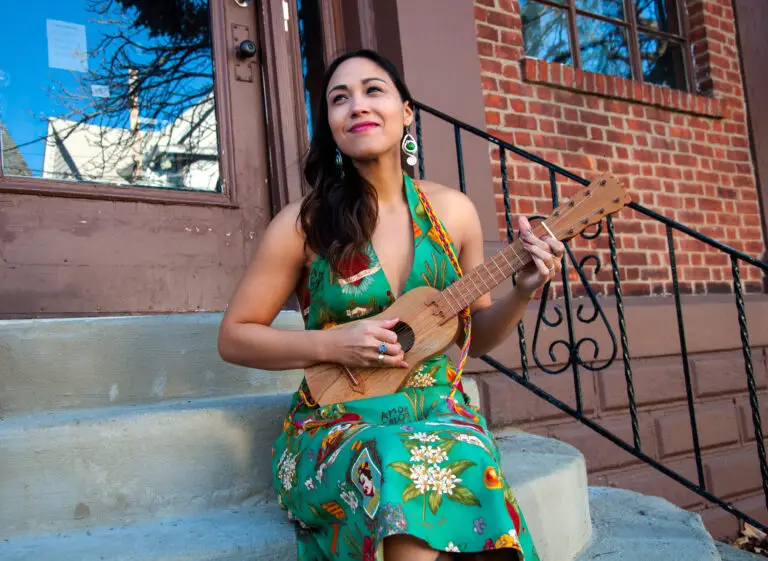 During Hispanic Heritage Month, Hispanic Americans celebrate the contributions and histories of the Central American countries including Spain, Mexico, the Caribbean, Central America, and South America. Hispanic Heritage Month starts on Sept. 15. in the U.S. is to honor the anniversary of the five Hispanic countries who declared independence from Spain in 1821, including Costa Rica, El Salvador, Guatemala, Honduras, and Nicaragua. Mexico celebrates its independence day on Sept. 16 and Chile celebrates its independence on Sept.18.
"¡Fiesta, Fiesta!" tells Sonia's story of her travels as an artist as she voyages to America. As Sonia looks back on her journey, she hopes to encourage listeners to be grateful for the years of life behind them.
The song is in the rhythm of cumbia which is dance music originating in Colombian and is similar to salsa. "¡Fiesta, Fiesta!" includes Sonia's voice mixed with children's voices and instruments including guitar, accordion, horns, congas, Afro-Colombian alegre drum, percussion, and double bass.
Here is the English translation of "¡Fiesta, Fiesta!":
From a far away land, I came full of dreams
Crossed through the savanna, sharing my song
There are roads I have walked, and to all of those I've known
I dedicate the verses, that for them I've written

I came with my guitar all the way from Monterrey
Crossed rivers and mountains and up north I arrived
A winter welcomed me in New York
and from here I sing this Cumbia with love

To my friends; I am singing, we are playing everywhere
I go around the world on this journey
Collecting stories that I want to share with you

Drums are calling, with their beat they accompany us
Dance porro, move your skirt with your hat, dance this cumbia, hey
Sonia's music has reached young audiences across the world with the release of her two-family music albums Mi Viaje: De Nuevo León to the New York Island and ¡Alegría!. Sonia won a Parents' Choice Foundation Gold Award for Mi Viaje: De Nuevo León to the New York Island in 2015. ¡Alegría! was nominated for a Latin Grammy in 2019 and received recognition from Billboard as the "Best Latin Children's Music."