On Oct. 14. Flushing Town Hall will host their monthly Virtual Jazz Jam will be kicking off spooky season with, "October: The Heart of Autumn."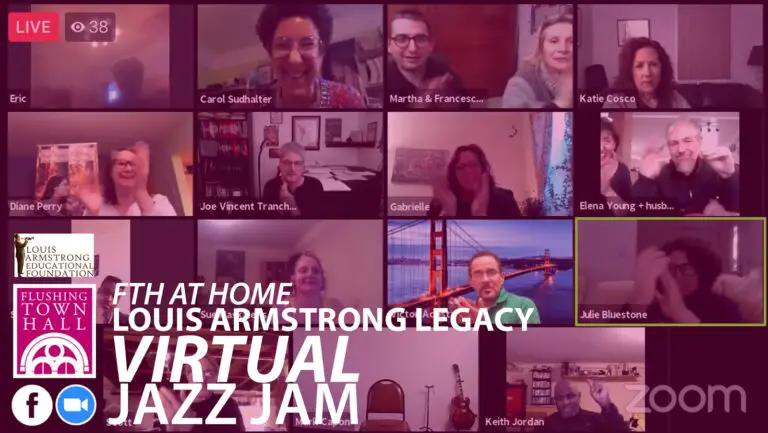 The Virtual Jazz Jam, Led by Astoria resident Carol Sudhalter, is part of the Flushing Town Hall online entertainment series FTH at Home!. This is their aim to provide a sanctuary for jazz musicians and lovers who can't experience a live show, due to the global pandemic.
The Jam invites a maximum of 15 musicians a month to play their music, as long as they haven't played at one before. This encourages a variety of artists without repeating the same tunes.
Since spring 2020, there has been a medley of different themes for the jams, including one in August, which was, "unity in mind, spirit and action."
Tune into Flushing Town Hall's website at 7:00 pm (EST) on Oct. 14 to experience an autumnal virtual jazz show.