Frank Zappa. For New Yorkers of a certain vintage, he is as much associated with Halloween as Jack-O-Lanterns and candy corn-induced cavities.  From the mid-1970s to the mid-1980s, Zappa brought each new aggregation of his mighty Mothers to New York City for an ever-expanding run of now legendary Halloween concerts, many of which we can now enjoy in album form and on video.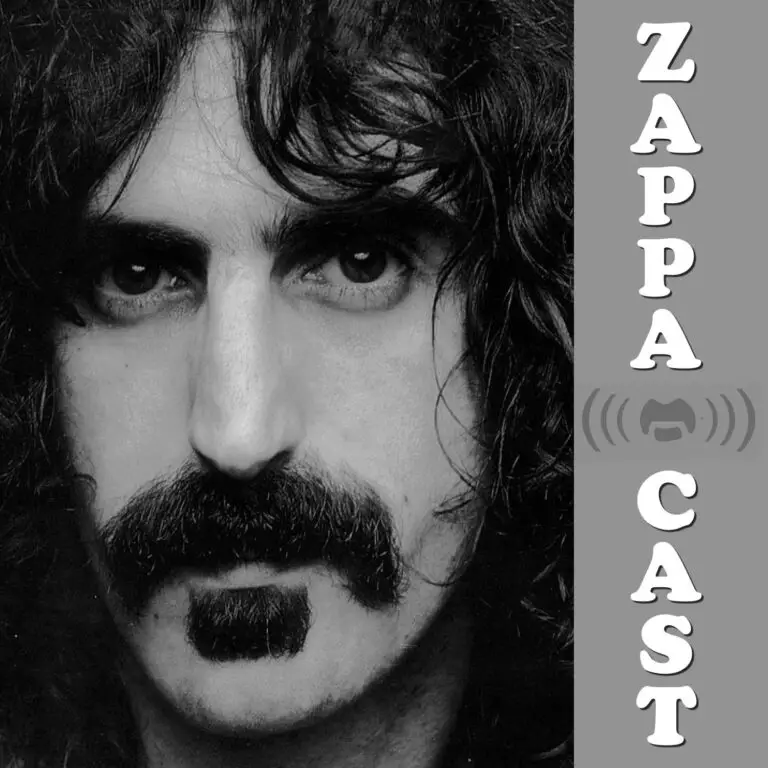 For his loyal fans, many who attended annually like myself, Zappa's Halloween spectaculars were more like Christmas morning, with a mountain of new surprises to unpack.  They bore a bounty of surprising setlists of new tunes and many reworked old favorites. There was also virtuoso playing from Frank and the newbie rock stars to be he introduced at these shows, like guitar gods Adrian Belew and Steve Vai.  And, of course, the delightfully demented hijinks/performance art he orchestrated, with his band and audience members, and special guests like NBC/SNL's legendary announcer Don Pardo.
In honor of Halloween, we are delving into the history of these shows, and the recorded documents you can enjoy, with one of the world's leading Zappaologists, Scott Parker.  Parker is the author of nine fantastic books about the music of Frank Zappa and, since 2011, the ZappaCast, now the officially sanctioned podcast of the Zappa Family Trust.  In each episode, Parker digs deep into specific subjects, especially new releases, like the incredible The Hot Rats Sessions, with Frank's former band mates and authorities like Joe Travers, the keeper of Frank's precious and seemingly limitless vault of recordings.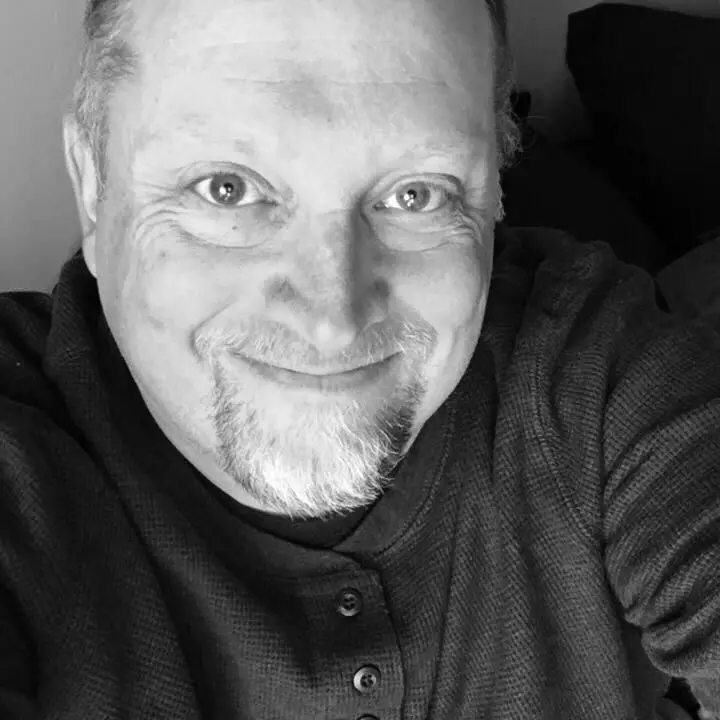 Sal Cataldi: Zappa's Halloween shows in New York are legendary, but they weren't really his first extended play in NYC.  Can you tell us about when he lived here during his legendary stint at the Garrick Theater, and what albums he recorded here during that stay?
Scott Parker: Frank always had a soft spot for New York City, partly because his composer idol, Edgard Varése, lived in Greenwich Village until his death in 1965. In late 1966, Frank came to New York City for the first time, to play a series of shows at the Balloon Farm, a sort of proto-psychedelic ballroom at 19-25 St. Marks Place (which, by the way, was the former home of the Dom, where Andy Warhol held his most celebrated run of Exploding Plastic Inevitable events featuring the Velvet Underground as the house band). 
During that time, Frank stayed at the Hotel Van Rensselaer on 11th Street, but eventually he and his soon-to-be-wife Gail moved into an apartment at 180 Thompson Street, a block away from Edgard Varése's former home. He relocated his band, the Mothers of Invention, to New York, where they worked through the summer of 1967 at the Garrick Theater, which was a small theater located above the famed Café au Go Go, at 152 Bleecker Street. The beautifully anarchic shows that Zappa and the Mothers performed at the Garrick were some of the most legendary and celebrated of his entire career, and ensured that Zappa would have a loyal fan base in New York City for the remainder of his career.  While in New York, he also recorded extensively, producing four albums, We're Only In It for the Money, Uncle Meat, Lumpy Gravy and Cruising with Ruben and the Jets.
SC: Frank's decade long run of Halloween shows in NYC proper began in 1974 and ended in 1984.  Can you tell us a little about the various venues that presented them and how they grew, from one to multiple night stints?  And why he decided to end them?
SP: Frank eventually settled on what became a tradition of playing Halloween shows in New York City, and these began in 1974, with two shows on Halloween itself at the Felt Forum, the small theater located at Madison Square Garden. These performances were held at the height of Frank's commercial popularity, and were riotous, celebratory events.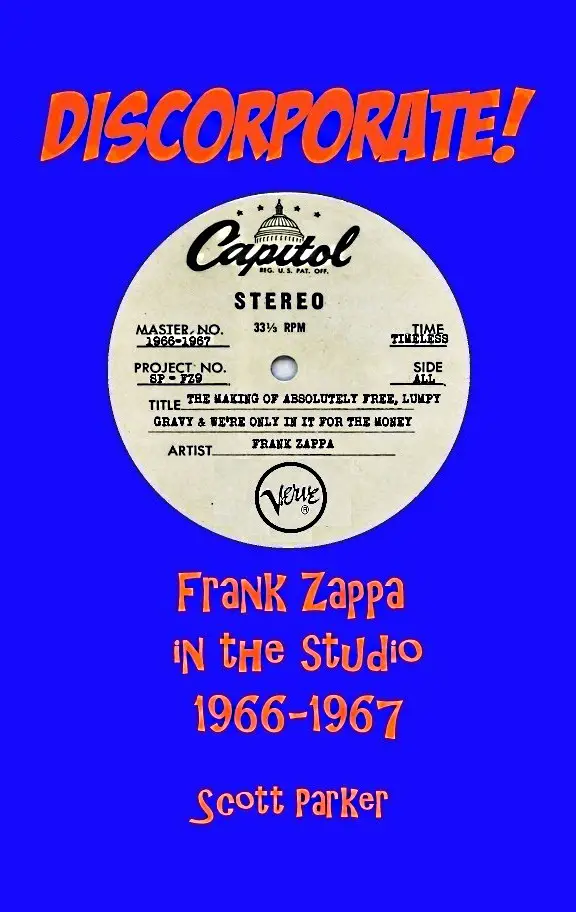 In 1975, Frank returned to New York City for another two shows on Halloween night at the Felt Forum, and that venue hosted the 1976 Halloween shows, which has now grown into a run of three shows over two days.
By 1977, Frank had discovered the Palladium, a comfortable older venue located on E. 13th Street that he had used to stage a series of Christmas season concerts in December 1976. In that year, the Halloween run of shows had expanded to six, spread out over four nights between the 28th and the 31st. This set the pattern for subsequent shows at the Palladium, which Frank would play every year (apart from 1979, when he did not tour in the United States) until 1981. By this time, the run of shows, which always sold out and were recognized as THE big event for the Zappa fan faithful, had grown to multi-night extravaganzas, reaching their peak with a 1978 run of five shows.
By the end of his 1982 European tour, Zappa announced that he was quitting the road. But he did return with a new band in 1984, and in that year, the Halloween tradition was revived with two shows at the Felt Forum. By this time, difficulties with the local Union had made it difficult for Frank to play shows in New York, And while he did return one last time for a run of three shows at the Beacon Theater in February 1988, he wound up dismissing his 1988 band lineup long before that year's Halloween could come around. The 1988 band would turn out to be his final touring band.
Unfortunately, I only became a Zappa fan in the mid 1980s, and didn't get to see him until 1988, so I missed out on all of the fun of the New York Halloween shows. Fortunately, we have the music! 
SC: These shows provided material for several albums released during Frank's lifetime, and now some great box sets recently released.  How many in total, by your estimate, are culled from these performances through the years?  What are some of your personal favorites?
SP: With the Halloween shows having turned into some thing of a national holiday for Zappa fans, Frank decided to document them on film in 1977. The resultant movie, Baby Snakes, is truly celebratory, and focuses as much on Frank's New York area fans (which he fondly referred to in the credits as "New York's finest crazy people"). In 2017 to mark the 40th anniversary of these legendary shows, the entire run was issued as a box set, appropriately titled Halloween 77. This will probably always be my personal favorite of the various New York Halloween box sets, simply because I have a soft spot for it — the Baby Snakes movie was one of my main gateways into Zappa's Universe, and the shows, as with most of Frank's Halloween New York shows, are simply incredible!
While parts of Zappa's 1978 run of shows at the Palladium have been made available on various releases, a full release of the run has not yet been made commercially available. But three concerts from the run of shows from 1981, also at the Palladium, will be released in October 2020 in the Halloween 81 box set (more about that in a bit!).
SC: The album Zappa in New York was recorded during his legendary 1976 shows, when he also appeared as a musical guest on Saturday Night Live.  He expanded the band with the Brecker Brothers, SNL band members and even announcer Don Pardo.  What are some of the highlights of these concerts, tunes and performances? 
SP: The 1976 Christmas shows, which were Zappa's first shows at the Palladium, we are very unique events in his live performance history, not least because the Brecker Brothers and the Saturday Night Live horns gave a unique texture to the performances. Unfortunately, the band suffered from a less-than-ideal amount of rehearsal time, though Frank was able to salvage some of it for the 1978 Zappa in New York LP release. A sizable chunk of these performances was released in 2019, marking the 40th anniversary of the release of that album.
Those shows saw Frank taking chances with his setlists, in some cases playing material that went back to the 1967 Garrick Theater shows.  While there were some rough patches during that run due to the lack of rehearsal, the shows were still very, very interesting and, of course, the New York crowd was behind Zappa all the way!
SC:  Then in 1978, Zappa returned to SNL was guest host during Halloween week, and was supposedly incredibly unpopular with the cast!  What was the issue there?  These concerts were featured on an earlier release, produced by his son Dweezil, correct?  Any plans for more expanded releases from these shows?
SP: Frank was indeed a fan of SNL, but in terms of being a host, his cynical nature got the better of him at times, and he could appear standoffish to the cast. In addition, the druggy vibe of the cast would not have sat well with the teetotaler Zappa. Although Frank is often said to have been "banned" from SNL after his host turn, I do believe that that was not necessarily a formal ban. But it is true that he never returned to the show.
The album you mention, Frank Zappa Plays The Music of Frank Zappa – A Memorial Tribute, does not actually include any material from the 1978 Halloween shows, but you can hear excerpts from those shows on such releases as the You Can't Do That On Stage Anymore CD series, or the 2003 DVD-Audio release, Halloween. With any luck, we will see a full release of the 1978 shows as part of the Halloween series of box set releases!
SC: In 2017, the Zappa Trust put together one of its most ambitious boxes, Halloween 77: The Palladium, NYC.  The concerts were notable for many reasons; the shows were filmed and released in the 1979 concert doc, Baby Snakes.  Tell us about the shows and what's unique about the ZFT's approach to this box set.
SP: The Halloween 77 box set was revolutionary, in that it marked the first time that an entire series of Zappa performances were issued. Frank put a lot of care into the recording and preservation of these shows, because they were being documented for Baby Snakes. The Vaultmeister for the Zappa Trust, Joe Travers, did an absolutely bang-up job ensuring that every note from the shows was included in the set. As it turned out, this was an incredible joy to listen to, especially for fans of the film and that particular Zappa band lineup, which features guitarist Adrian Belew and drummer Terry Bozzio. 
In terms of musicianship, the band heard on this box would be one of Frank's greatest touring ensembles ever, and the shows were tight and punchy while still containing a large amount of spontaneity. And since Baby Snakes was really my formal introduction to Frank Zappa's live performance art, this will always be a very special release for me.
SC: This month, fans can get another great new Halloween box, the six-CD Halloween 81, from a four-night run of shows again at the Palladium. What are some of the highlights of this set?
SP: Frank's 1981/1982 live band was, simply put, a razor-sharp musical machine. These shows were filmed for video release (the Halloween late show itself was broadcast live by MTV), so professionalism is the name of the game here. For me, this is a particularly enjoyable tour in terms of repertoire, as Frank was out on the road promoting his brilliant 1981 album, You Are What You Is. Once again, he had an incredible band, featuring the legendary guitarist Steve Vai, and the brilliantly soulful vocals of longtime band member Ray White.
Although there is less pure insanity to be found in the shows compared to other Zappa Halloween shows, the actual playing is, perhaps, the best of all of Zappa's Halloween in New York performances, with his own guitar soloing standing as some of his finest ever.
SC: This new box also provides you with a Frank Halloween costume! Is it something you plan to wear this year?
SP:  Indeed! The other releases that have come out from Frank's Halloween performances, Halloween 77 and Halloween 73 (the latter not recorded in New York), come packaged in the style of the box Halloween costumes familiar to me as a kid. So I have to admit, I do appreciate the throwback humor in the design, and I do wear the costumes – – when I can fit into them! 😉
SC:  Theatricality and audience participation were always a part of Frank's shows, but maybe never so much as on Halloween.  What were some of the big theatrical moments and surprises that transpired during some of these shows over the years?
SP:  Anything could happen at Frank's New York Halloween shows, and frequently did! Back in 1967 during the Garrick Theater run, the shows could be considered anarchic in a number of respects. Zappa saw the Garrick as a laboratory of sorts, one in which he could shape and define his singular performance art. This approach was carried through to the New York City Halloween shows, and particularly the shows held at the Palladium.  Before some of the most rabid Zappa fans in the world. There was frequently audience participation, special guests and general madness that could break out at any time. Because the shows could be highly experimental, there is absolutely no doubt in my mind that Frank absolutely relished performing his Halloween shows every year, and they frequently brought out the best in his bands and himself.
SC: Any Zappa concert was really an opportunity to showcase his chops as a guitarist. In 1977 and 1981, Adrian Belew and Steve Vai spurred him on respectively, in their big-time music/touring debuts.  What are some of the tracks that guitarists should check out from these shows?
SP:  For me personally the 1977 shows are special because they feature some of the last straight rhythm guitar playing that Zappa would ever play on stage, a very underrated skill for a man known as one of rock's finest guitar soloists. When he did crank the guitar up for a solo turn, such as on the song "Punky's Whips," the results were absolutely blistering! Adrian Belew is one of the greatest guitar technicians the world will ever know, and he knew how to get Frank to elevate his game, without a doubt.
Steve Vai was and is quite simply one of the greatest and most legendary guitar players of all time, and Frank brought him into his band when Steve was still a teenager. By 1981, the two of them could be heard burning it up in a guitar duet/duel on "Stevie's Spanking," a tune written specifically by Zappa for Vai. 
There were lots of soloing opportunities for Frank by 1981, and for me, his playing was at its most lyrical in this period, probably spurred on by Steve Vai's massive technical chops. It's worth noting that some older video releases of material from the 1981 Halloween shows contain post-production phasing and other effects applied to Frank's guitar, which tended to drown some of the detail. Fortunately, these effects do not appear in the new box set!
SP:  Back in 1973, the Halloween shows (Frank and the Mothers had been playing them since 1971) had yet to acquire that extra bit of "special" that they would get when Frank would stage them in New York.  But the band heard on the Halloween 73 box set is one of the very special Zappa/Mothers lineups which, as you mentioned, would go on to record the bulk of Roxy & Elsewhere, one of Frank's greatest albums.  They were a remarkably strong lineup, and with Frank's guitar playing on fire throughout (he was the only guitar player in the band at this time), you are guaranteed amazing music, and you sure do get it in this set!
SC: I know you are very tight with Joe Travers, the famed "Vaultmeister" who knows everything that exists in Frank's famed tape library.  Are they any more Halloween releases in the offing?
SP:  Joe is pretty much constantly working on new projects, and there will definitely be more Halloween releases I'm sure. It is important to remember that the series of Halloween releases is likely to be limited by its nature, and also by the fact that some years, such as 1984, were not recorded by Frank (likely owing to Union issues), while others, such as 1980, were recorded by Frank but sadly erased, due to his dissatisfaction with the performances (he was fighting a bad cold during that run of shows). But there are years that hopefully will be mined in the near future (notably the brilliant 1978 run).
SC: You've written nine books on the music of Frank Zappa. Can you tell us a little about how and when you got into him, and about some of your past and recent books?
SP: Absolutely! My Zappa journey really began in 1985, so I pretty much missed out on seeing him on tour apart from one show in 1988. I was introduced to his music by a record storeowner named Walt Quadrato, who had been a Zappa fan and collector since 1966, when he purchased the first Mothers album Freak Out! not knowing that the sounds within would change his life forever. He steered me in the direction of that very same album, which I purchased, brought home, played, and yes — my life, too was changed forever! I became what you might call an upside down Zappa fan, collecting every scrap of everything – – paper, audio, video and photographs – – that I could get my hands on. That obsession remains to this day!
In 1987, purely as a way of helping to organize my own collection, I wrote my first book about Frank's live work, Hungry Freaks Daddy. This was the first of a series of books covering his entire live performance history, and that series is still ongoing (a new volume will be released next year). Most recently, I have written books that are a deep dive into the recording sessions for Frank's first three albums, and hope to do more work chronicling his recording sessions in the near future (I have BIG plans!).
SC:  One great Halloween release not recorded in New York City is 2019's Halloween 73.  This was recorded in Chicago and is the debut of the much-beloved line-up that would be featured on Roxy & Elsewhere and its recent expanded box.  How do these differ from those shows?
SC: I've been a huge fan of your ZappaCast podcast, which now is supported by and has the blessing of the Zappa Trust.  Tell us a little about how it's grown, the approach you take to creating episodes, and some of your favorites.
SP: The ZappaCast actually began life in 2011, and so it's almost 10 years old now! The idea was to bring some stories forward that our listeners may not have been familiar with. Over the years, we've had roundtables, lots of discussions with Zappa alumni, and eventually we did get officially incorporated into Zappa's Universe when we were made the official Zappa Podcast in 2018. It's a real honor to work with Ahmet Zappa and Joe Travers (Zappa Vaultmeister) and Melanie Starks (manager of Zappa Records) and everyone over at the Zappa Trust.  Recently, we acquired our very own producer, so that helps to up the production values considerably. The basic idea is to make a show that is as entertaining as Frank would have liked it to be. And I think we've done OK!