London punks, both young and old, invaded Orchard Park, NY on September 26, 1982. The Who and The Clash, as well as New York Dolls frontman David Johansen, performed before a sold out crowd at Rich Stadium, home of the Buffalo Bills.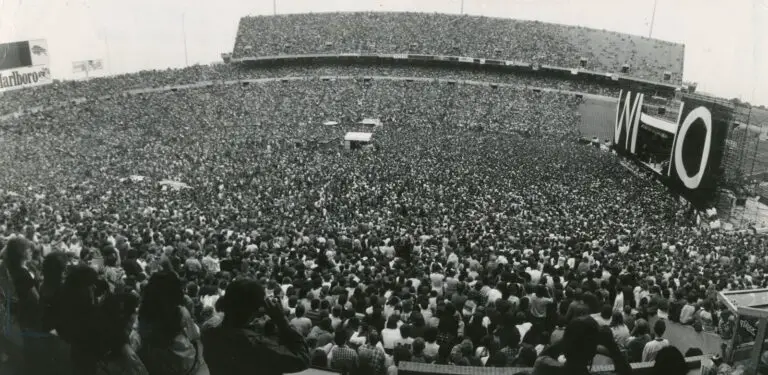 This concert is seen as an historical moment, where one older punk band, The Who, passed the torch to a new, younger one, The Clash.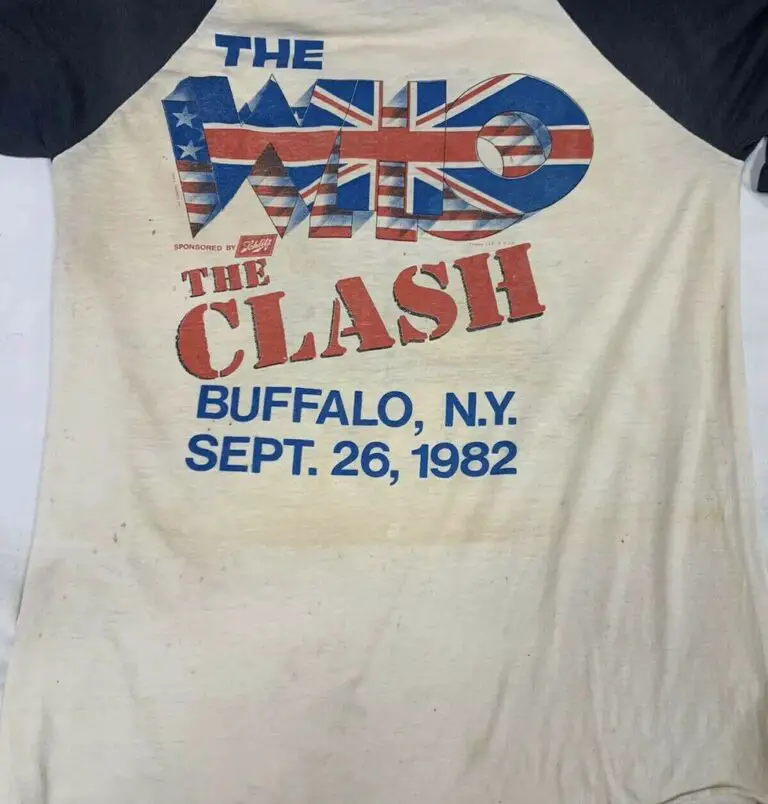 An expectadly rowdy crowd of more than 80,000 packed The Rich. David Johansen warmed up the crowd with a half-hour set, including "Stranded in the Jungle" and a medley of the Animals "We Gotta Get Out of This Place", "Don't Bring Me Down" and "It's My Life."
The Clash were just coming off the release of Combat Rock, recorded at Electric Lady Studios on West 8th Street in New York City. Hits including "Rock The Casbah," which reached the Top 10 in America, and "Should I Stay Or Should I Go" gave The Clash a worldwide smash hit in 1982. Less than a year after this performance in Buffalo, guitarist Mick Jones would leave the band. Watch a slideshow of photos by Michael Mack of The Clash from the performance below.
For The Who, this was the first of many farewell tours, having lost drummer Keith Moon just 4 years prior. Kenney Jones (Small Faces, Faces) took over behind the kit, with Tim Gorman on keys, Roger Daltrey on harmonica, guitar, and vocals, John Entwistle on bass and Pete Townshend on guitar and vocals.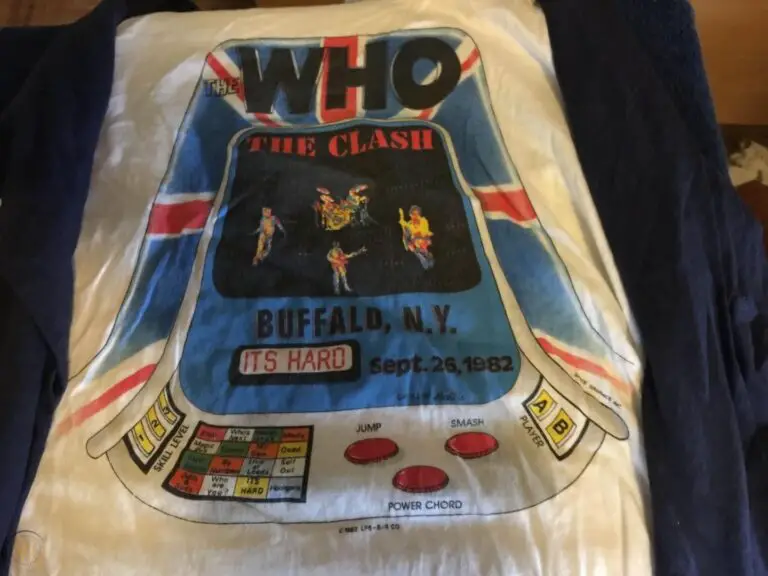 Given the packed stadium – with entrances only on the floor at the time – the temperature inside the stadium was warm to say the least, with fans drenched in sweat, and some passing even out. As if Keith were looking down from heaven, the skies that were overcast all day opened up during the emotionally charged "Love Reign O'er Me," the only time of the evening it would rain. As the song ended, Daltrey remarked "How'd you like that one?," with Townshend saying "Even the Rolling Bones couldn't have done that one."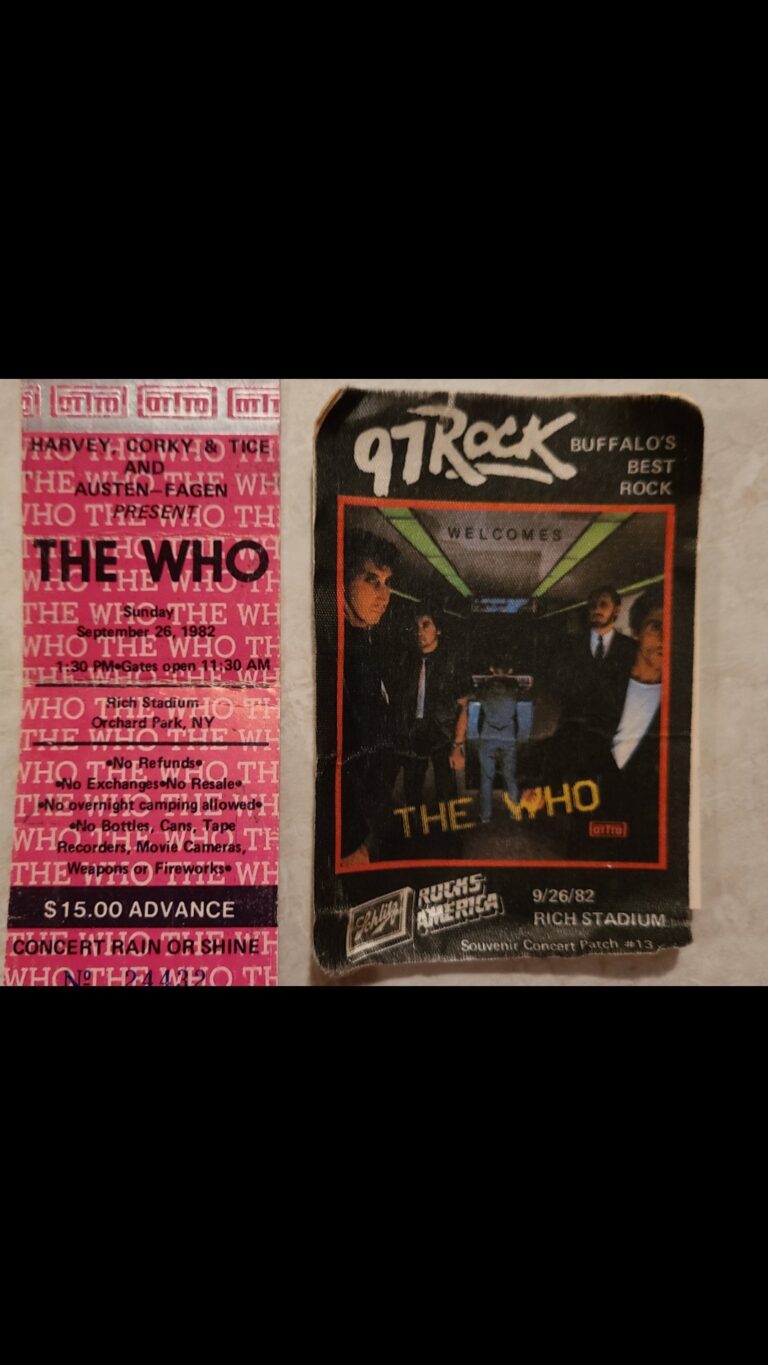 While no video or audio exists from this show of The Who, you can view a slideshow of photos by Michael Mack here, and watch below for The Who from December 17, 1982, closing our their North American tour in Toronto, Ontario, Canada.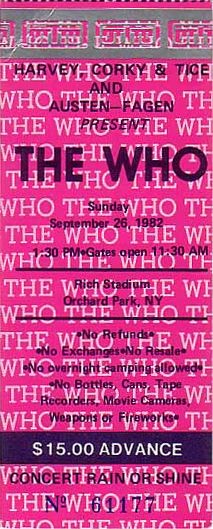 The Clash setlist: London Calling, Career Opportunities, The Guns of Brixton, Police On My Back, Rock the Casbah, Magnificent 7, Train in Vain, Brand New Cadillac, Armagideon Time, Should I Stay or Should I Go?
Encore: Clampdown, I Fought the Law
The Who setlist: Substitute, I Can't Explain, Dangerous, Sister Disco, The Quiet One, It's Hard, Eminence Front, Behind Blue Eyes, Baba O'Riley, I'm One, The Punk And The Godfather, Drowned, A Man Is A Man, Cry If You Want, Who Are You, Pinball Wizard, See Me Feel Me, 5.15, Love Reign O'er Me, Long Live Rock, Won't Get Fooled Again
Encore: Naked Eye, Summertime Blues, Twist And Shout
photos by Marc Starcke