Jimkata announces new album titled Bonfires which is anticipated to be released in Spring of 2021. The new album announcement comes on the coattails of the band dropping multiple singles this summer after their indefinite hiatus back in 2017. Bonfires is Jimkata's first studio album since 2016's In Motion.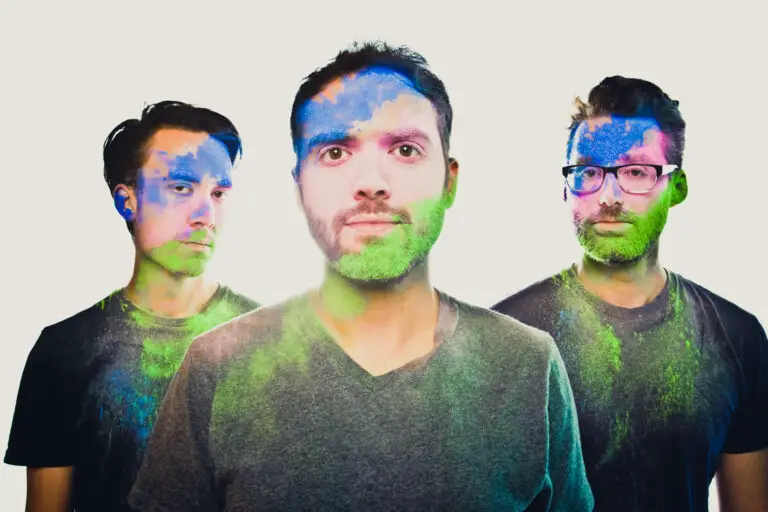 The new album will include 10 tracks according to their press release. The album will be released as a series of singles every month with an accompanying visuals and merch line for each song.  Jimkaka hopes the album Bonfires highlight themes of uncertainty, being in limbo, and looking for an anchor of hope in these trying times. 
Three singles have been released so far off the anticipated album. The three singles, "Wanna Go," "Wait for You," and the title-track "Bonfires" already nod to the themes Jimkata is trying to capture within the album. "Wanna Go" focuses on perception versus reality particularly in the times of social media. "Wait for You" touches on the feelings of being dejected and the unknown of what the future holds. "Bonfires" is all about the vulnerability people feel when they are facing uncertain times and the reflexive tendency to seek out the comfort of nostalgia that happens as a result. 
Jimkata is a three-piece anthemic, synth-washed, electro-rock band based out of both Ithaca and Los Angeles. They had grown a large grassroots following before taking a two and a half year hiatus. They have released six studio albums all with their signature swirling synths, infectious pop hooks and candid lyrics. 
For more information on Bonfires and Jimkata, and to pre-order limited edition vinyl of the new album and other merchandise, visit Jimkata's website and stay tuned for updates. Enjoy Jimkata from their final perfomance in Albany in May of 2016 below.