The Palace Theatre, City of Albany, and Mirth Films have announced the Amico-Barady Quartet for next edition of The Palace Sessions set for Wednesday, Sept 16 at 7PM.
The Amico Barady Quartet, a jazz band started 15 years ago by Vinnie Amico and Jay Barady, are the featured performers.  The band members include Vinnie Amico (moe., drums), Jason Barady (Floodwood, mandolin), Rich Williams (saxophone/flute) and Zach Fleitz (bass).
The Palace Sessions is a monthly live music series featuring local regional musicians performing at the Palace Theater in Albany, NY. The Palace Theatre's mission is to enhance the Capital Region's cultural and economic development with world-class arts and entertainment. Like many other live music events, The Palace Sessions had to postpone and revamp their previous musical events due to the COVID-19 pandemic.
"We are thrilled to be able to welcome live music back to the hallowed halls of the Palace Theatre. This historic building exists to entertain and create memories and after a nearly four-month absence due to COVID-19, it is a thrill to know that it will again. We hope that our patrons will enjoy these performances as much as we do!"

Billy Piskutz, Executive Director of the Palace Performing Arts Center.
Donations to benefit the Palace Performing Arts Center can be made here or directly through the Palace Theatre's Text to Give program by texting Palace2020 to 44321.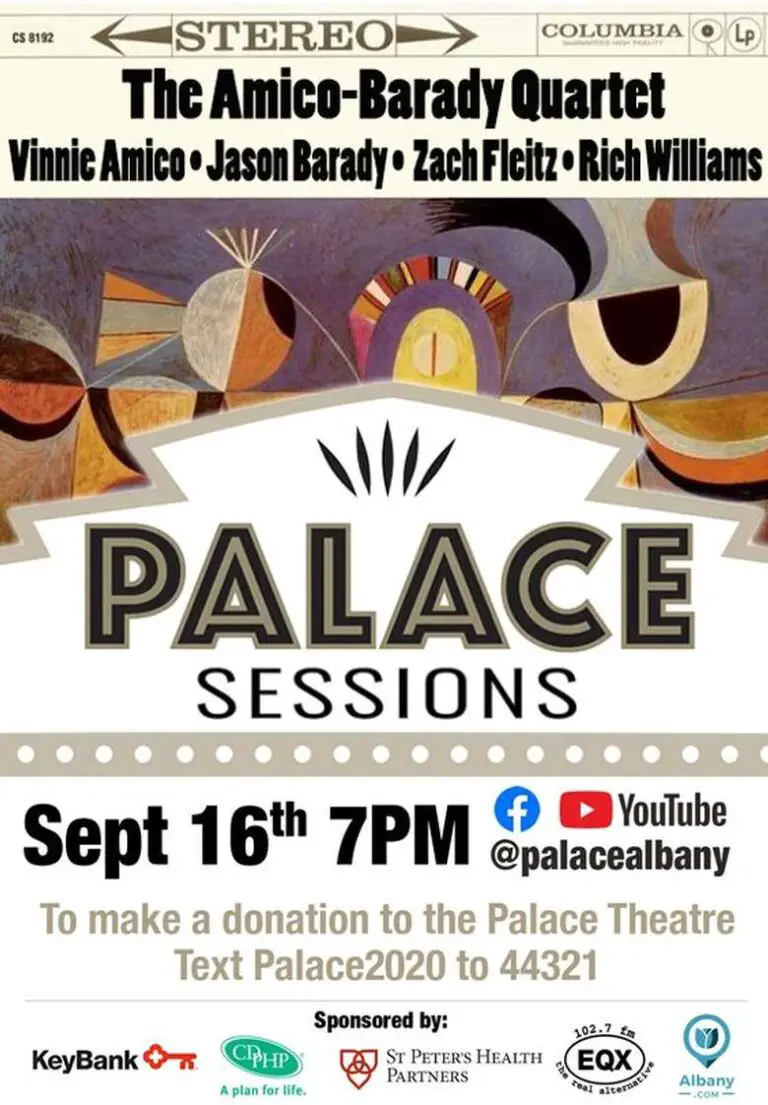 The Palace Sessions are sponsored by KeyBank, CDPHP, St. Peter's Health Partners, 102.7 WEQX, Albany.com & High Peaks Event Production. Check out a preview of what's to come with photos from Frankie Cavone of Mirth Films.