On Sept. 13, 1980, Elton John performed for around 400,000 people in Central Park. The sun was out, people were gathered (less than six feet apart), and Sir Elton was wearing a Donald Duck suit.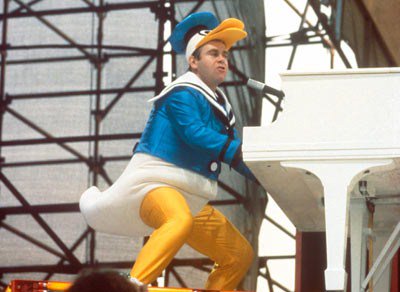 It might seem surreal, now, to imagine 400,000 people in the same place, at the same time, dancing and enjoying themselves. With Nigel Olsen on drums and Dee Murray on bass, the original Elton John Band created a legendary experience.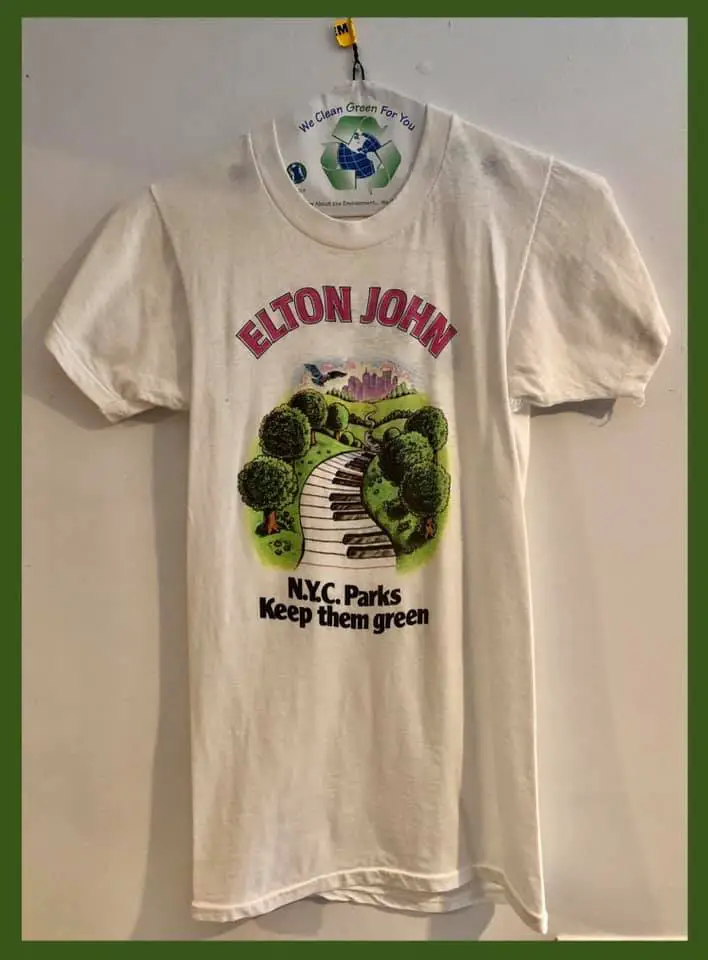 The concert was part of Elton John's 1980 World Tour, supporting his latest album 21 at 33. He played top hits "Bennie and the Jets," "Your Song," and of course, "Tiny Dancer," and added some new ones in there too, like "Little Jeannie" and "Sartorial Eloquence."
Imagine all the people. Elton John paid tribute to his long time friend John Lennon by performing a cover of Lennon's classic tune, "Imagine." A few months later Lennon would be murdered by Mark David Chapman. Sir Elton said this made it too painful to perform the song ever again.
Elton John, born Reginald Kenneth Dwight, started playing piano at a very young age, so it comes to no one's surprise that he has plenty of awards under his belt. With two Academy Awards and four Grammys, John has and always had quite the reputation as being a musical genius. The latest tribute to the icon is the acclaimed film "Rocketman," starring Taylor Edgerton as Elton John throughout his career; the movie would also land Elton John and writing partner Bernie Taupin an Oscar for Best Original Song with "(I'm Gonna) Love Me Again."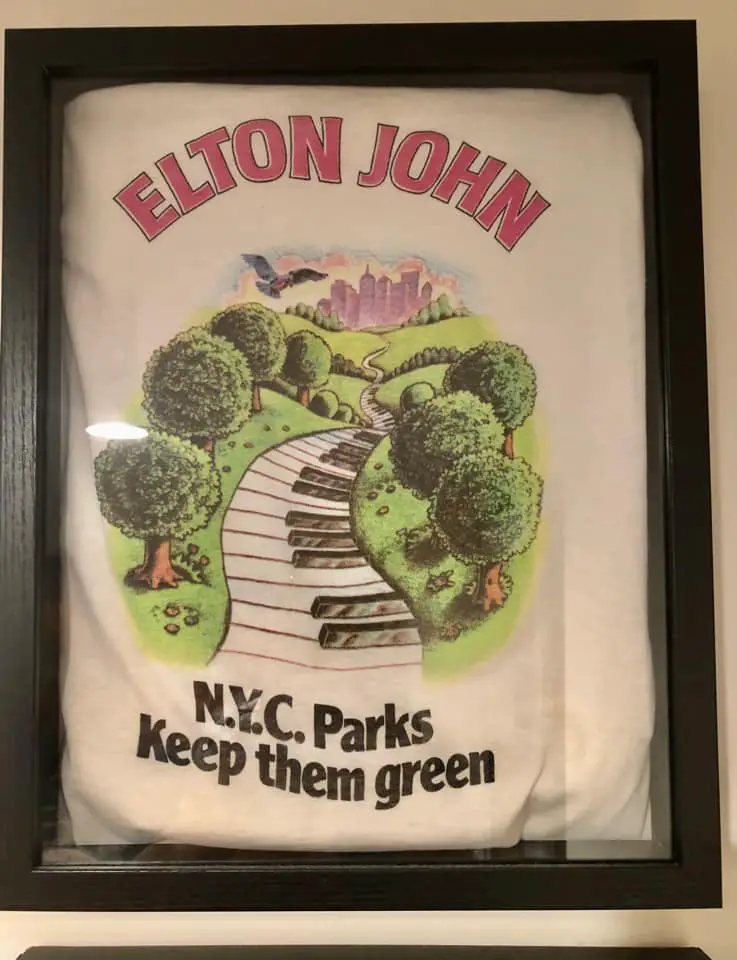 Seeing Elton John, Donald Duck suit and all, singing "Your Song," will never be forgotten as part of one of the most legendary concert experiences in Central Park of all time.