Toots Hibbert, the Jamaican reggae and ska frontman for the Maytals has died at 77 years of age. While a cause of death has not been announced, Hibbert was recently hospitalized due to complications from COVID-19.
Born Frederick Nathaniel Hibbert on December 8, 1942, the singer/songwriter was known for hits including "Sweet and Dandy," "Monkey Man," "True Love is Hard to Find" and "54/46," inspired by his time in jail for marijuana possession in 1967. Hibbert, who coined the term 'reggae' with his song "Do the Reggay," had been in a medically-induced coma at the Tony Thwaites Wing of the UHWI and was placed on a ventilator. His family shared this on his Facebook page.
It is with the heaviest of hearts to announce that Frederick Nathaniel "Toots" Hibbert passed away peacefully tonight, surrounded by his family at the University Hospital of the West Indies in Kingston, Jamaica.The family and his management team would like to thank the medical teams and professionals for their care and diligence, and ask that you respect their privacy during their time of grief. Mr. Hibbert is survived by his wife of 39 years, Miss D, and his seven of eight children.
Hibbert grew up in May Pen, Jamaica, about 30 miles west of Kingston as the youngest of seven children, Hibbert's parents were both Seventh-Day Adventist ministers and would often sing in church, according to Variety. Hibbert lost his parents at any early age, with his mother dying when he was eight and his father dying three years later.
Hibbert moved to the Jamaican capital of Kingston where he lived with his older brother John, who nicknamed him "Little Toots." In 1962, singers Jerry Matthius and Raleigh Gordon heard Toots singing at the barbershop he worked at and formed the trio the Maytals. Over the next 10 years the group recorded with a series of producers that reads like a Reggae hall of fame: Coxsone Dodd, Prince Buster, Byron Lee, Leslie Kong.
A contemporary of Bob Marley, both artists would find success with different songs titled "Redemption Song." Speaking to the Jamaica Observer in 2018, he said of the early years with Marley:
Sometimes the Maytals would close, sometimes The Wailers would close the show. We had no problems, no professional jealousy, we were all very good friends. Out of all of us though, me an' Bob were very good friends. It was out of one of those conversations that I did the song 'Marley.' He was telling me that he was going to be a dreadlocks Rasta an' I laughed an' said, 'I want to be a comb-locks' Rasta like Selassie I' an' he laughed, just like the words in the actual song.

Toots Hibbert, speaking to the Jamaica Observer
Toots Hibbert appeared in "The Harder They Come," starring Jimmy Cliff, and his 1969 hit "Pressure Drop" was featured on the movie soundtrack and was later covered by the Clash in 1978, giving Hibbert a wider audience of new fans.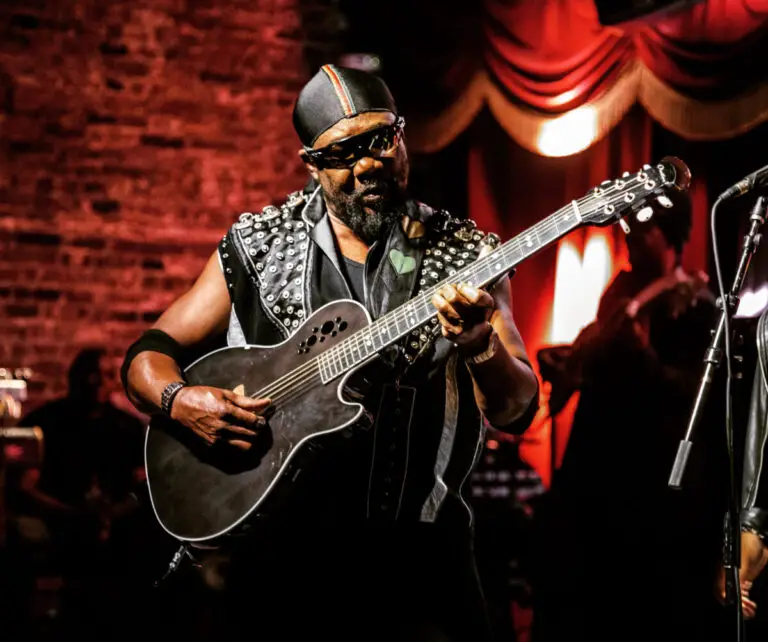 Toots and the Maytals won Best Reggae Album at the Grammy Awards in 2005 for the album True Love, which featured duets with a number of music legends, including Eric Clapton, Willie Nelson, Jeff Beck, Bootsy Collins, Marcia Griffiths and Keith Richards, among others.
Hibbert toured regularly since the 1970s, with a break in 2013 following an incident in Virginia when a fan threw a vodka bottle onstage and hit Hibbert in the head. Suffering a concussion in the process, Hibbert canceled his remaining shows and would not return to the stage until June 2016, although he continued to grapple with headaches and anxiety related to the injury.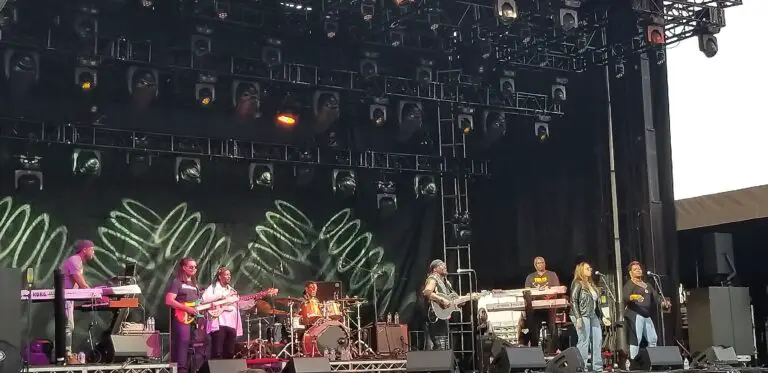 According to Rolling Stone, to form this new style, Hibbert infused reggae precursors like rocksteady and ska with elements of traditional Jamaican mento, as well as gospel, soul, R&B, and rock n roll. He could start a party as easily as he could deliver spiritual musings and social-justice rallying cries, all in a voice that recalled the likes of Otis Redding and Ray Charles but was always distinctly "Toots."
Ziggy Marley said in an Instagram post "I spoke with him a few weeks ago told him how much i loved him and what he means to me. We laughed and shared our mutual respect. I am fully in sorrow tonight. I will miss his smile and laughter his genuine nature. Toots was a father figure to me; his spirit is with us his music fills us with his energy. I will never forget him"
Toots and the Maytals recently released their first album in over ten years, Got to be Tough.  The album features many originals as well as a Bob Marley cover of "Three Little Birds" featuring Ziggy Marley. It also features a track with Ringo Starr on percussion and Ringo's son and longtime Who drummer Zak Starkey on guitar. 
Toots Hibbert was inducted into the Order of Jamaica in 2012.