Since March, the Coronavirus global pandemic and government shutdown had left many people in their homes stuck with nothing to do. That is until, famed producers Hit-Boy and Boy-Wonder began the Verzuz craze on Instagram Live, playing their most popular records back-and-forth. Timbaland and Swizz Beats expanded on the phenomenon, elevating it by pairing older, iconic acts together to showcase their catalogs in a 20-song format.
Verzuz battles have helped keep the general public's minds off of the pandemic and the success from each ensuing battle has fans creating dream matchups of who they want to see next, and which artist they want paired with who. One of the artists that many fans want to see step into the ring is Jay-Z. Widely considered as one of, if not the greatest rapper ever, conversations surrounding a potential Hov battle have people asking two questions: given his immense stature, would he actually do a Versuz battle? And, who exactly would be his opponent?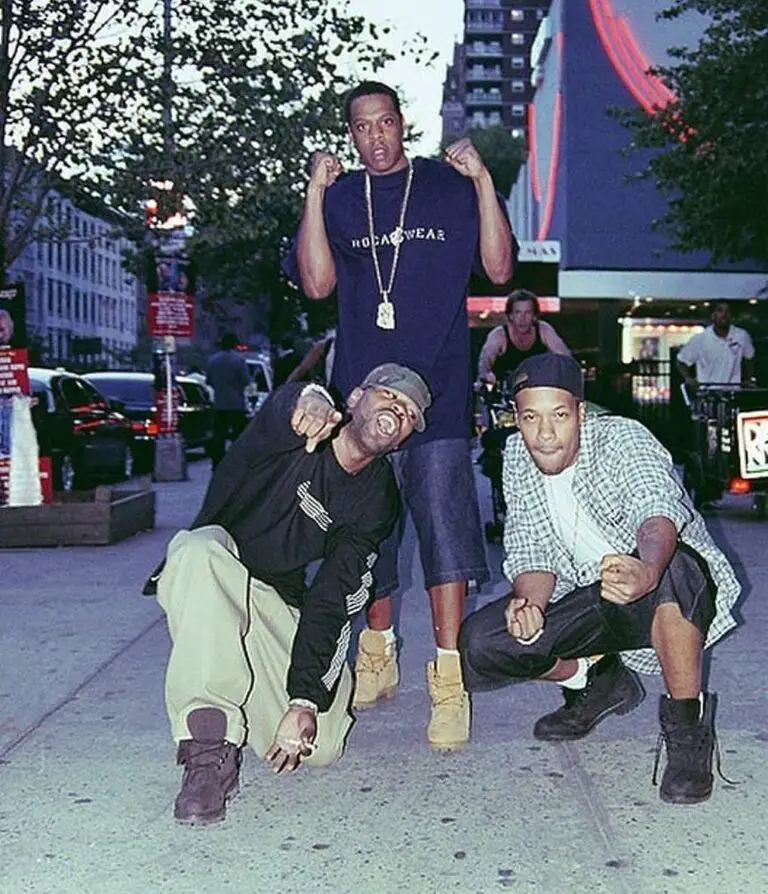 The first names that have been tossed around are his long-time rival Nas and Lil Wayne. Nas and Jay-Z's rivalry is well-documented and dates back to the late 90's. Their problems began when Nas turned Hov down for a feature on Jay-Z's song "Dead Presidents" off of the Reasonable Doubt LP, because Nas' voice was sampled for the record. With that, animosity began to build, as both rappers exchanged shots for years throughout multiple songs until the rivalry met its climax in 2001.
First came Jay-Z's "Take Over" from his Blueprint album, while Nas replied a few months later with "Ether." Their battle marked Nas' to hip-hop superiority, as well as the first real loss by Jay-Z. It only makes sense that their convoluted history has fans yearning for a Verzus battle between the two.
While Lil Wayne's case is centered on his dominance of the rap game during the mid-to-late 2000's, he has also had a healthy rivalry with Jay-Z with the two sharing subliminal shots at each other on various records. While all these names are legendary in their own right, the best opponent for Jay-Z isn't Lil Wayne or Nas, but none other Method Man.
Making a name for himself in the early 90's as the face of the most gritty and diverse group in hip-hop history, Wu Tang Clan, Meth has been a part of many classic albums in his own right. From his work with the Clan, his own solo albums and guest features, he has enough in his arsenal to give Jay-Z his toughest matchup in a Versuz Battle.
Why Meth and not Nas or Wayne
Some will say that Method Man isn't a better choice to battle Jay over Nas or Lil Wayne and they would be wrong. Artists have egos and want to be matched up with other rappers whom they believe are of their stature. Jay-Z is at the pinnacle of hip-hop as a mogul, artist and legend. He is constantly praised by hip-hop media outlets who have been the main reason for him being mentioned as the "G.O.A.T." in recent years. Prior to his success as a businessman, that title was reserved for the likes of Tupac Shakur, The Notorious B.I.G., Rakim, LL Cool J, and Nas.
Jay-Z has always been conscientious of how people perceive him. In a 2019 Breakfast Club interview, rapper T.I revealed that Jay-Z phoned him over comments he made where he stated that he believed Tupac Shakur was the greater emcee.
Jay-Z took some offense, which let the masses know that being considered the greatest is important to him. From his pespective, why go head-to-head with Nas again? Because of the extent of his radio catalog, he would would be the heavy favorite, to the point that most would write off Nas, just as they did in 2001.
While a Verzuz battle is meant to be hit-for-hit, we've seen them deviate from this course and highlight quality records over just radio-friendly music. In this scenario, Nas could come with 20 of his best records and possibly sneak a win from Jay-Z, and if he does, then his status among mainstream media as the best rapper ever would come into question.  
The same thing can be said for Lil Wayne, only his win would come from his sizable radio catalog. If Jay-Z were to battle him and go hit-for-hit, there is a possibility that he would lose. Another overlooked aspect is that Nas, Lil Wayne and Jay-Z all have laid-back personalites, which might not be the most entertaining to the public as other battles have been. This is where Method Man comes in. As the host of TBS' Drop the Mic, his personality is effervescent and thus would serve as better entertainment to audiences, as he would surely provide great banter during a Verzuz battle. Meth is not considered usually in the conversations for best rapper ever, he is thought of like Snoop Dogg; a dope rapper in their prime, who have been featured on great songs throughout their careers.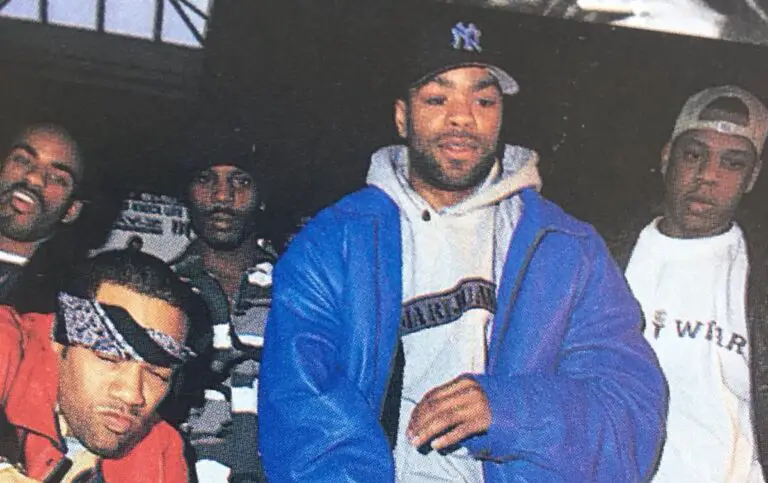 If Jay-Z were to get defeated by Method Man it would be more of a look for Meth and his catalog than a diminishment of Jay-Z's. Meth is pulling from not only his catalog but the entire Wu-Tang Clan's, as well as guest verses he has done throughout his career. If Jay-Z does defeat Method Man, then he can say he took down Method Man (who was at one point viewed as a better emcee than Jay-Z in the mid to late 90's), while also claiming that his own catalog was able to overcome Wu-Tang Clan's discography, which would make his case as the greatest ever stronger.
How Would Their Battle Go?
A battle between Method Man and Jay-Z would be interesting because of their contrasting styles. Meth has a gritty gutter style and has been known to rhyme over tougher beats. Jay-Z is smoother and rhymes on more polished sounding production. Meth might probably start off with his first single off the 36 Chambers album "Method Man" or "Protect Ya Neck," the track that put the entire Wu on the map. This would put Jay-Z in a bind, as a lot of the early Wu Tang records are considered some of the best rap songs of all-time. This would probably force him into playing a lot of his older, more acclaimed work but, he would most likely still play some of his newer songs like "Story of OJ," due to its popularity and current climate of the world, with race relations and internal bickering amongst the black community.
A major risk in this battle is sequencing. Would Jay-Z try and use his Billboard hits against Method Man with songs like "Déjà vu" with his wife Beyonce? While one of his highest charting songs ever, against Method Man, the underdog in this battle, it would not be wise to play those kind of records.
Method Man has gotten a bad rap for "whining" about being overlooked in his all-time ranking when people mention the greatest emcees. A Verzuz battle with Jay-Z not only brings new listeners to his already iconic catalog and also opens up discussions about where Method Man should be ranked in the pantheon of hip-hop greats. This also works in Jay-Z's favor, as Method Man has a legendary and mostly underrated discography. If Jay-Z were to lose, it would be shocking but no one would question his superiority over Method Man in the rap hierarchy. If Hov wins, then he would reaffirm his status as the best rapper of all-time.
Here is a list of both MC's potential versus picks.
Method Man
"Method Man" (1993)
"Protect Ya Neck" (1993)
"C.R.E.A.M" (1993)
"Wu Tang Ain't Nothing to F**k With" (1993)
 "The What" (1994)
"All I Need" (Remix) (1994)
"Bring Da Pain" (1994)
"Meth vs Chef" (1994)
 "Raw Hide" (1995)
"Ice Cream" (1995)
"Shadow Boxin'" (1995)
"How High" (1995)
"Got My Mind Made Up" (1996)
"Triumph" (1997)
"Reunited" (1997)
"Cash Still Rules/Scary Hours" (1997)
"4,3,2,1" (1997)
"Say What You Want" (1998)
"Milk the Cow" (1998)
"Rockwilder" (1999)
Jay-Z 
"Dead Presidents II" (1996)
"Can I Live" (1996)
"What We Do" (2003)
"Heart of the City (Ain't no Love)" (2003)
"Brooklyn's Finest" (1996)
"Intro: A Million and One Question" (1997)
"Hard Knock Life" (1998)
"Money, Cash, H**s" (1998)
"Reservoir Dogs" (1998)
"Intro" (2000)
"The Ruler's Back" (2001)
"Story of OJ" (2017)
"Otis" (2011)
"Song Cry" (2001)
"Renegade" (2001)
"Dirt Off Your Shoulder" (2003)
"99 Problems" (2003)
"Big Pimpin" (2000)
"U Don't Know" (2001)
"Public Service Announcement" (2003)  
With Contributions from Alain Clerine.