Hamilton Leithauser announced his record release party will be held on a virtual platform for his upcoming record, Live! at Café Carlyle LP. The record release party is taking place on September 12, at 8PM EST.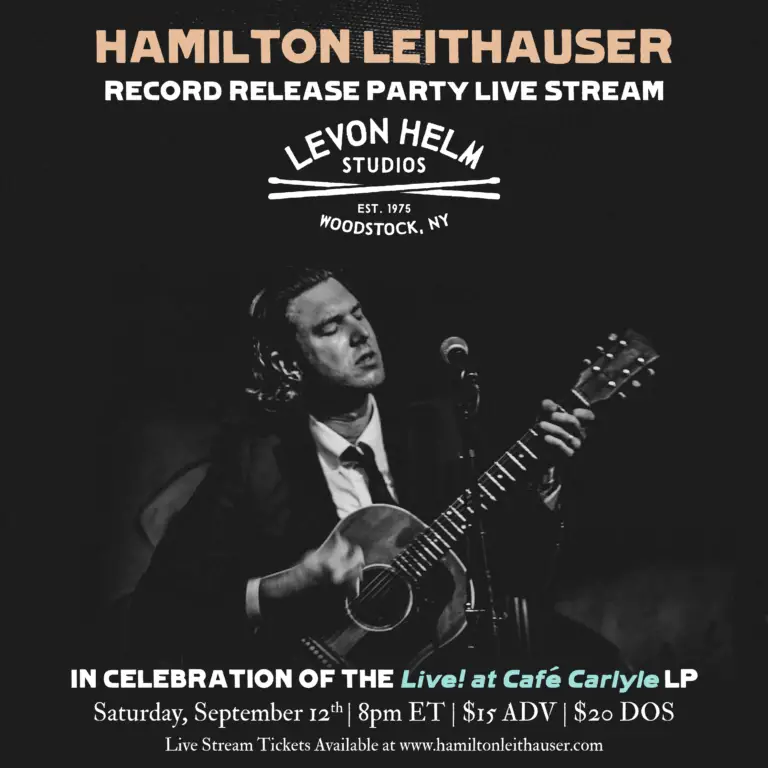 Hamilton Leithauser is an american singer-songwriter best known for being the lead vocalist of the American indie rock band The Walkmen. He is also widely known for his solo work like "A 1000 Times" and "Here They Come" His newest record, Live! at Café Carlyle LP, was recorded at New York City's landmark Café Carlyle in January 2020. The Café Carlyle is known for being a luxurious, mural-lined cabaret venue at the Carlyle Hotel. It's a high end establishment with a dress code and is known for having many celebrity appearances and originally opened in 1955.
The record release party will be broadcasted from Levon Helm Studios in Woodstock, NY where Hamilton Leithauser will be performing the album. Levon Helm Studios was established in 1975 and is famously known as an american studio and venue founded by Levon Helm who is widely known as the drummer and one of the vocalists in The Band who played Woodstock back in 1969. Tickets to the record release show can be bought here are available now and are $15 now and $20 on the day of the show. 
For more information visit Hamilton Leithauser's website.