Syracuse's Charley Orlando will release his newest album, Note to Self on October 30. The songs on the album reflect the last eight years of Orlando's life through music.
The origins of Note To Self are found in 2013, when Orlando stopped touring as a musician and became a talent buyer in Syracuse. Without touring to back up releases, he was dropped from his record label and stopping playing and writing music for a bit.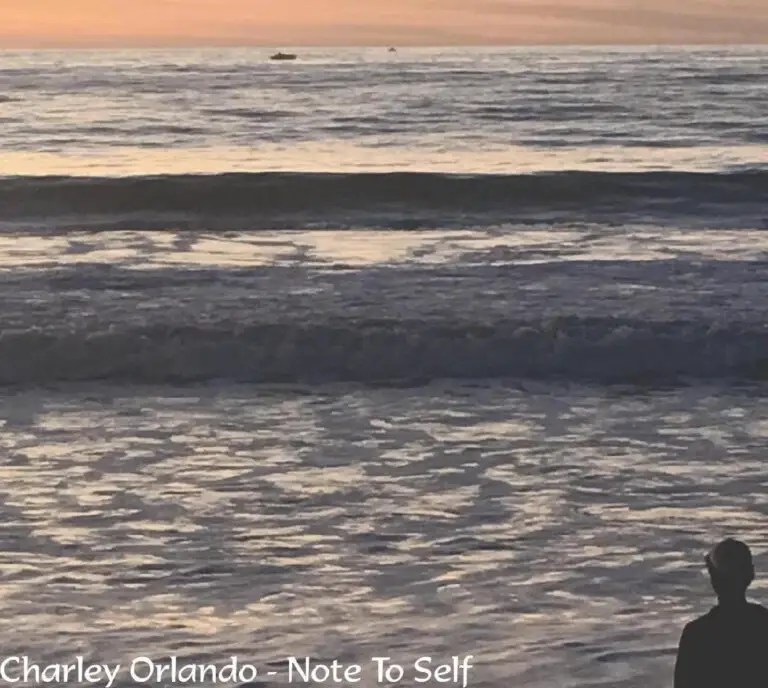 Orlando recorded the audio for Note To Self in 2019, then in April and May of 2020 he recorded new versions of each song live on video, with a 2020 mind set. The result: a video album and audio album that have different takes on the same songs. Videos are released weekly, one song at a time, with the full album available on October 30.
"Ascent" started its life under a different name. I was asked to write by my buddy Big Daddy who was deep into the 99% movement, one that I believe in. So I wrote the tune for that situation but while I was on tour.

I pulled off the side of the road in NoCal in the redwoods and wrote the tune and did a little video on my phone and sent it off to him. I hadn't played the song since it was written and I came across it one day and thought "this one fits today with a little work." So I rewrote some lyrics and it became "Ascent."

Charley Orlando
"River Rollin'" is a brand new song. I needed a happy tune at the time and that is what popped out. It's an everyday life song to make me smile

Charley Orlando
"Take Cover" was written right after POTUS was elected in 2016 but it wasn't a finished product until the album really. Basically it's a plea for all of us to stop beating up on each other so hard.

Charley Orlando
Orlando's latest videos, "All it Can Be," "Torch" and "Surreal" have just been released.
"All it Can Be" is a mellow tune that deals with the grey areas that use to exist being more black and white than ever.

Charley Orlando
On "Torch," I wanted a kicking bluegrassy tune in there so I whipped up this tune. It's folk by nature but designed to be up and fun.

Charley Orlando
This tune just materialized out of the air and I grabbed it and gave it some form. It was a surreal moment while writing this song so I gave it that name. Sometimes things are that simple. Enjoy!
Premiering on October 2, "Pure Sunshine" is the first of Orlando's videos in color. "I made a point of making all my videos for this album in black and white to get the point across that the grey area is gone!" Orlando wrote this song three years ago following his father's passing. "He was the biggest influence in my life and this song was my way of continuing the conversation with him in song."

"Note to Self" is the title Track and final song that Charley shares in advance of the release of Note to Self.
It is my most honest song about emotion and depression that can sneak into all of our lives over various events or moments that are just really hard to shake. It made me breathe easier once I wrote this song. I truly hope it works the same for everyone else.
Note To Self was recorded at Lion's Den in Memphis, NY by Brian Lauri, produced by Charley Orlando, and mixed and mastered by Andrew Graecen at Moresound in Syracuse. Pre-save the album here