On August 28, we'll get our first look at Bill S. Preston, Esq., and Ted "Theodore" Logan in nearly 30 years. Bill & Ted Face the Music finds Bill and Ted as adults, each with daughters, but the life-long friends have yet to fulfill their rock and roll destiny.
They'll run into a new batch of historical figures, as well as a few music legends, while they pursue the song that will set their world right and bring harmony in the universe. And every effort towards universal harmony needs a kickass soundtrack.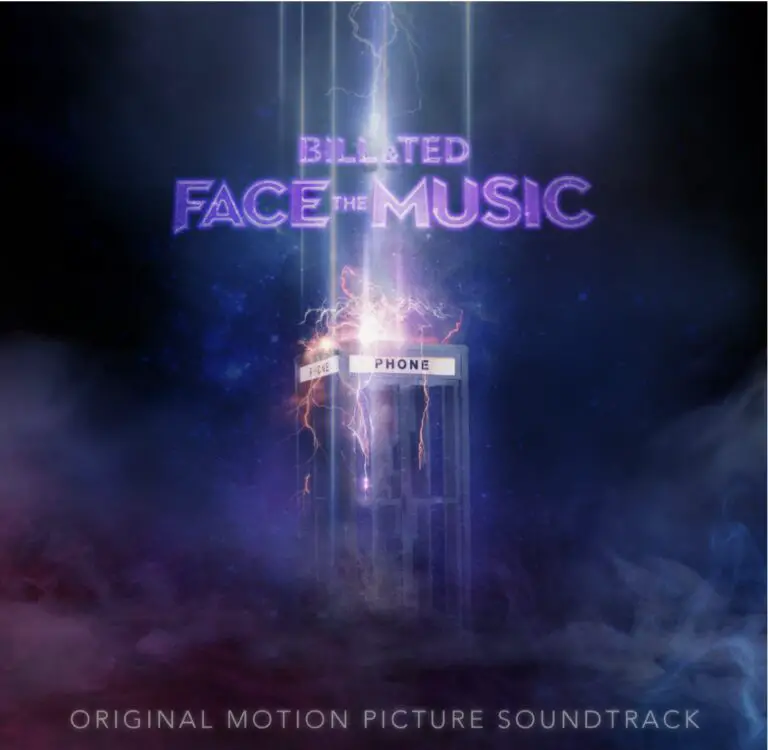 Bill & Ted Face The Music, The Original Motion Picture Soundtrack, is executive produced by Elliot Grainge, founder of 10K Projects. Premiering today, Weezer's "Beginning Of The End (Wyld Stallyns Edit)" highlights the band's characteristic SoCal rock sound and penchant for poppy melodies.
The star-studded soundtrack features previously unreleased original songs from other notable rock acts including Mastodon, Cold War Kids, FIDLAR, Big Black Delta, and Lamb of God as well as newcomers like POORSTACY, Alec Wigdahl, and more. The album releases on all digital platforms on August 28, the same day the film will be available on demand and in select cinemas.
Producer Grainge says of the soundtrack:
I couldn't be more excited to partner with Orion Pictures on their iconic Bill & Ted film franchise for 10K Projects' first venture into the soundtrack world. Bill & Ted Face The Music is an ode to music enthusiasts around the world and taps into the Gen Z audience, a generation championed by 10K. We are delighted to have our own innovative acts Alec Wigdahl and POORSTACY featured on the soundtrack, next to some of the greatest rock acts of all time including Weezer, Mastodon and Lamb of God, bringing together artists from across generations to celebrate our shared love of music.

– Bill & Ted Face the Music executive producer Elliot Grainge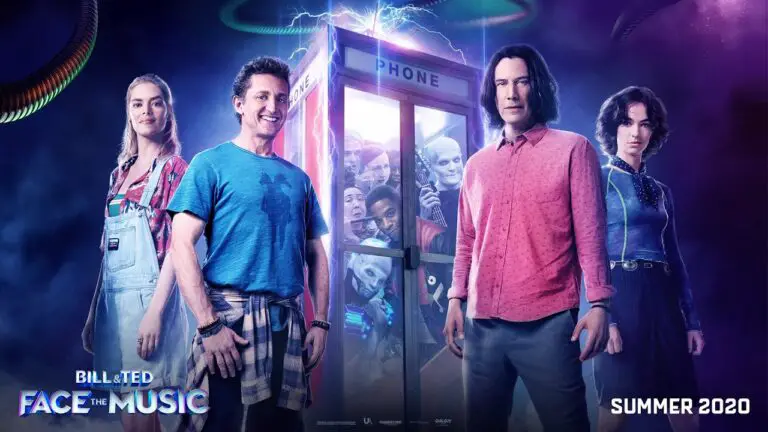 There are only two weeks to go before Bill & Ted Face the Music, and the soundtrack gives some hints as to what we can expect from the movie. Tracks by classic metal rockers Mastadon and Lamb of God are standouts, and perhaps they'll have a cameo in the movie if they stand out on the soundtrack. The final track though, "That Which Binds Us Through Time: The Chemical, Physical and Biological Nature of Love; an Exploration of The Meaning of Meaning, Part 1" is best read in the voice of Ted "Theodore" Logan, a unique if not rambling title that might hold the key to existence as Bill & Ted know it.
Bill & Ted Face The Music (Original Motion Picture Soundtrack) tracklisting:
Big Black Delta – "Lost in Time"
Alec Wigdahl – "Big Red Balloon"
Weezer – "Beginning Of The End (Wyld Stallyns Edit)"
Cold War Kids – "Story Of Our Lives"
Mastodon – "Rufus Lives"
Big Black Delta – "Circuits Of Time"
POORSTACY – "Darkest Night"
Lamb Of God – "The Death Of Us"
FIDLAR – "Breaker"
Culture Wars – "Leave Me Alone"
Blame My Youth – "Right Where You Belong"
Wyld Stallyns (feat. Animals As Leaders, Christian Scott aTunde Adjuah) – "Face the Music"
Wyld Stallyns – "That Which Binds Us Through Time: The Chemical, Physical and Biological Nature of Love; an Exploration of The Meaning of Meaning, Part 1"