NYC-based dance-pop artist Michael Tapper has released the video for his debut single "Sleep In My Clothes" from his new project Practice. The song and video were both made pre-2020 madness, and yet the themes of isolation and self-quarantine root it (maybe too much) into current reality.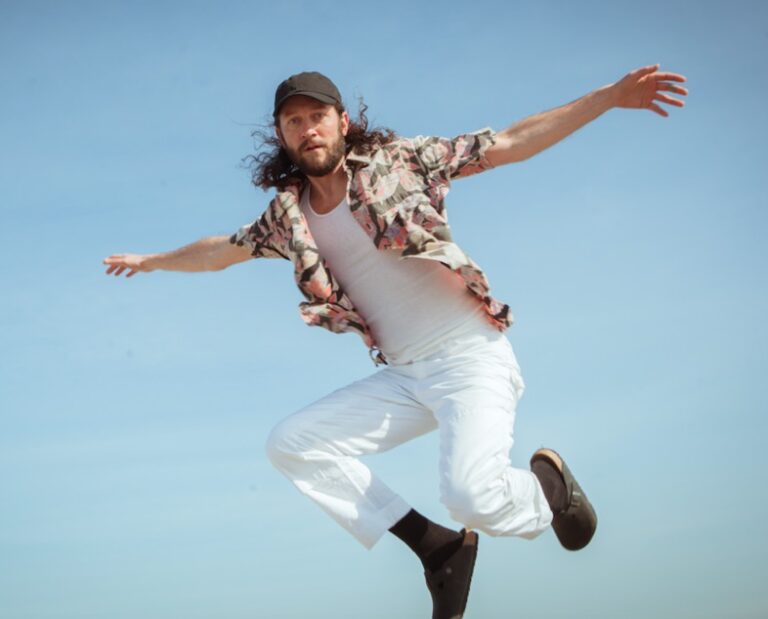 As an accomplished drummer and indie rock lifer (Tapper was previously the drummer of We Are Scientists, BishopAllen, Fool's Gold and Yellow Ostrich), Tapper's point of self-discovery that led to the creation of his album Not a Game took place in 2013, when he headed out on a 28-day sailing trip from Mexico to Hawaii with his brother-in-law. The album Not a Game represents an exciting new chapter in his career as well as the beginning of something else entirely — a fresh start, sonically and perspective-wise.
The moniker of Practice itself was borne out of this constant, self-exploratory toil, along with a connection to the practice of meditation itself. NBA legend Allen Iverson's infamous "practice" speech was another inspiration for the project's name, and the speech itself is showcased over the rippling synths and hissing snares of album centerpiece "Practice."
Speaking about "Sleep In My Clothes" Tapper explains the song's message on the struggles he's encountered during this global pandemic:
Like everyone, coronavirus has upended my life and consumed probably the majority of my waking energy for the past month or so. My wife is a doctor in Manhattan, so we started quarantining before most people (when she's not at work), concerned that she might bring it home from the hospital and not wanting to spread it to our friends or neighborhood. Our fears were founded because we did get it early, but thankfully our symptoms were mild. During this quarantine time, I was able to finish up preparing this music video for release. As I showed it to a few people, one friend mentioned that it embodies things we're feeling during this isolation period. As one friend put it: "the vibe of the "Sleep In My Clothes" video is how I feel on a bad day during this quarantine — crying my mascara off (if I even had the will to put any on)."

The video starts very literally with me waking up in all of my clothes and walking out the door, which is the first verse of the song, but then takes it a step further by diving into a pool fully clothed. Later, the character experiences a sort of baptismal rebirth transformation, ending up completely naked, which is a literal reference to the lyrics but also a metaphor for honesty and vulnerability, which is what's happening lyrically at the same time.