Philadelphia band Goalkeeper have come through with "Happy," an upbeat pop punk banger of a track just in time for the dog days of summer.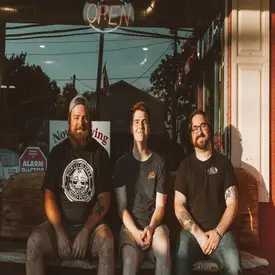 Full of crunchy power chords, and catchy melodies, "Happy" is the bands first release off of their upcoming EP Life in Slow Motion which will be released this upcoming September 25th on the Lost Music Collective independent label. "Happy" encapsulates everything Goalkeeper have been about thus far; writing nostalgic-flavored pop punk songs from the early 2000s coupled with roaring vocals and hefty breakdowns.
Goalkeeper have proven themselves to be a group who is constantly seeking out new sounds in an effort to push the genre they operate in to the next level. Opening for bands such as State Champs and Real Friends, Goalkeeper are determined to leave their mark on the east coast pop punk scene.
Pre-save the Life in Slow Motion EP here and visit the band's webpage to learn more!